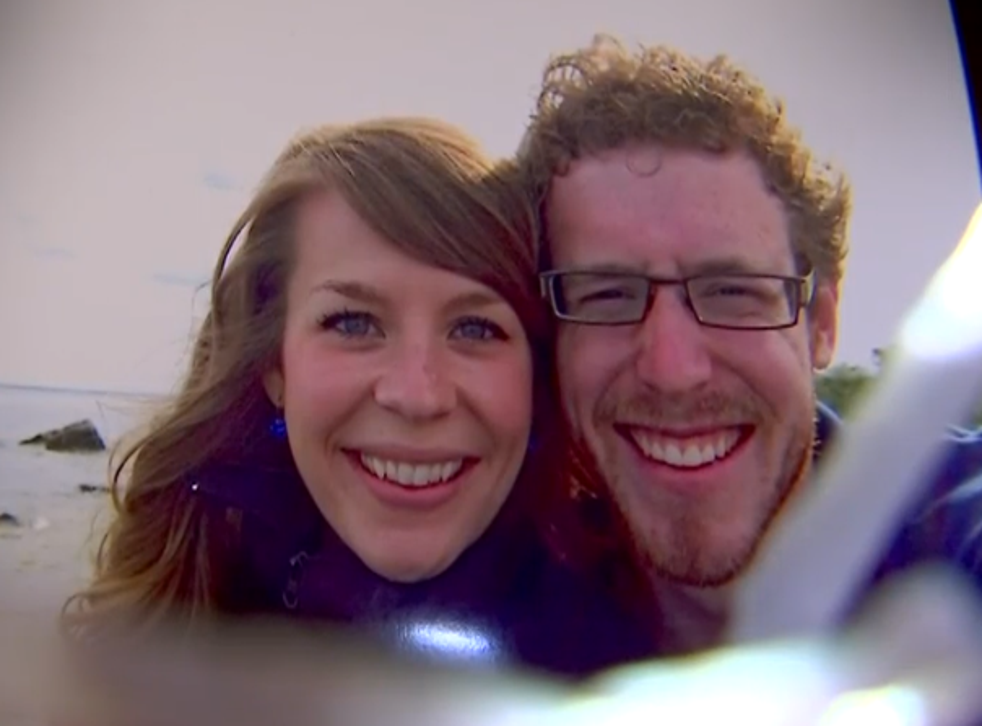 Meet the woman who is allergic to everything - including her husband
They can't even hug any more
It's not unusual to joke about being "allergic to everything." But for one American woman, it's no laughing matter, for she really is allergic to everything.
29-year-old Johanna Watkins has lived in her bedroom for a year. As she's allergic to dust, food and chemicals amongst many other things, her husband Scott built her a "safe zone" where the windows are sealed, there's no sunlight and the room is wrapped in plastic.
What's more, Johanna is also allergic to most human scents, including that of her husband. Scott can't hug his wife without hurting her so lives in a different room downstairs.
Johanna suffers from mast cell activation syndrome (MCAS) and was finally correctly diagnosed after over 30 doctors failed to work out what the problem was.
Mast cells are a type of white blood cell which secrete chemicals into our bodies, controlling our immune system. But Johanna's mast cells don't work as they should - they release chemicals at the wrong times and in the wrong places
The first case of MCAS was diagnosed just nine years ago, so relatively little is known about the condition, however it's estimated that 1-15 per cent of the population may be suffering from it.
For most people with MCAS, however, it's quite mild and easily treatable. Johanna's case, on the other hand, is so extreme she is yet to respond to any treatment.
All alone in her room, Johanna at least has technology to keep her from getting too lonely - she spends her days chatting on the phone, over email and reading.
The only time Johanna leaves her bedroom is to visit the doctor, but when she does, it's incredibly painful.
"As soon as that door opens, I can feel it. My body goes into complete attack mode," Johanna told Fox 9. "It feels like my body is waging war on itself. My throat automatically tightens. It kind of feels like Darth Vader doing a choke hold."
There are very few foods Johanna can eat: ground lamb, chuck roast (a type of beef), cucumbers and carrots. Every day, Scott spends hours preparing meals for Johanna, who's been eating the same food for a year.
Despite their challenging circumstances, Scott and Johanna remain positive. "I could complain about it or not want it and there are times where of course we don't want it, but it's what we have and we have we feel like we couldn't have asked for a better group of people around us," explained Scott.
And Johanna added: "I feel extremely grateful for everyone's help to me. And the fact that I made it, and I'm back and I got another day."
Join our new commenting forum
Join thought-provoking conversations, follow other Independent readers and see their replies