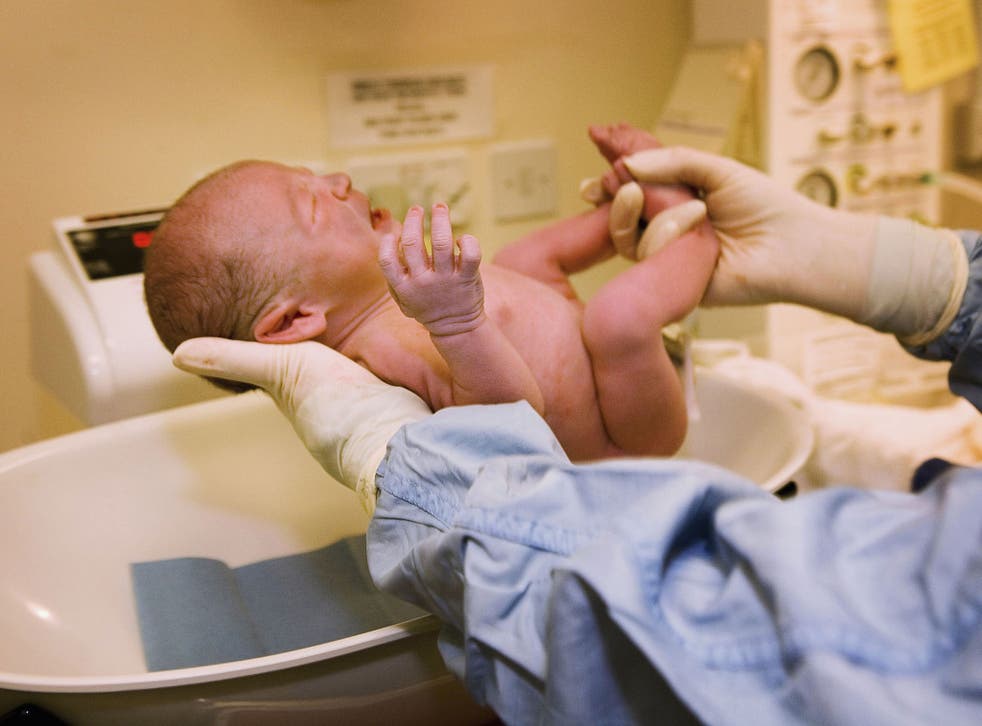 Women may experience more pain during childbirth if their partner is present, study suggests
Researchers have suggested women who avoided closeness in their relationship experience more pain if their partner is present
For many, the role of the expectant father is to provide comfort, reassurance and assistance to their partner at childbirth.
A new study however has suggested they may be better off considering to stay well away from the delivery room as their presence could make the process of giving birth more painful.
Research by psychologists at University College London, Kings College London and the University of Hertfordshire found that while for some the presence of their partner made no difference in pain experienced, for women who avoid intimacy in their relationship, it made the experience more painful.
To carry out the study, rather than intruding on women giving birth, researchers gave 39 women a "pinprick" laser pulse while their partner stood close by.
Prior to the study, the women had also been given a questionnaire to measure whether they avoided or sought closeness in relationships.
The researchers monitored the electrical activity in the brain after the moderately painful pulse was administered, while the women were also asked to rate its intensity.
The experiment was then repeated while their partner was not present.
The researchers have said they discovered that in many cases the pain experienced felt worse when their partner was present.
According to the report, published in the journal Social Cognitive and Affective Neuroscience, the more participants avoided closeness in their relationship, the more pain they experienced while their partner was present.
Those who sought intimacy however appeared to experience no significant effect if their partner was present.
Senior author Dr Katerina Fotopoulou, of UCL Psychology and Language Sciences, said: "Overall, this study suggests that partner support during pain may need to be tailored to individual personality traits and coping preferences.
"Individuals who avoid closeness may find that the presence of others disrupts their preferred method of coping with threats on their own. This may actually maintain the threat value of pain and ultimately heighten individual's pain experience.
"This hypothesis was further supported by the finding that electrical activity in the brains of these individuals was influenced by partner presence in the same way as their subjective pain report and particularly in areas typically associated with processing bodily threats."
Dr Fotopoulou said previous research had shown women who prefer to have partners present during childbirth make less use of painkillers after labour.
However, the different results of this experiment "could suggest that some of the previous results may not necessary relate to the sensation of physical pain, but the broader meanings and needs associated with childbirth."
Dr Fotopoulou said: "The physical and psychological nature of labour pain may simply be different than other types of pain. Future studies could test how having a partner present during labour affects the pain felt by women who tend to avoid closeness in relationships."
Lead author Dr Charlotte Krahé, of the King's College London Institute of Psychiatry, Psychology & Neuroscience, said: "We were interested in the role of individuals' patterns of seeking or avoiding closeness in their relationships.
"We wanted to test whether this personality construct, termed attachment style, might determine whether partner support decreases or heightens the experience of pain."
Join our new commenting forum
Join thought-provoking conversations, follow other Independent readers and see their replies