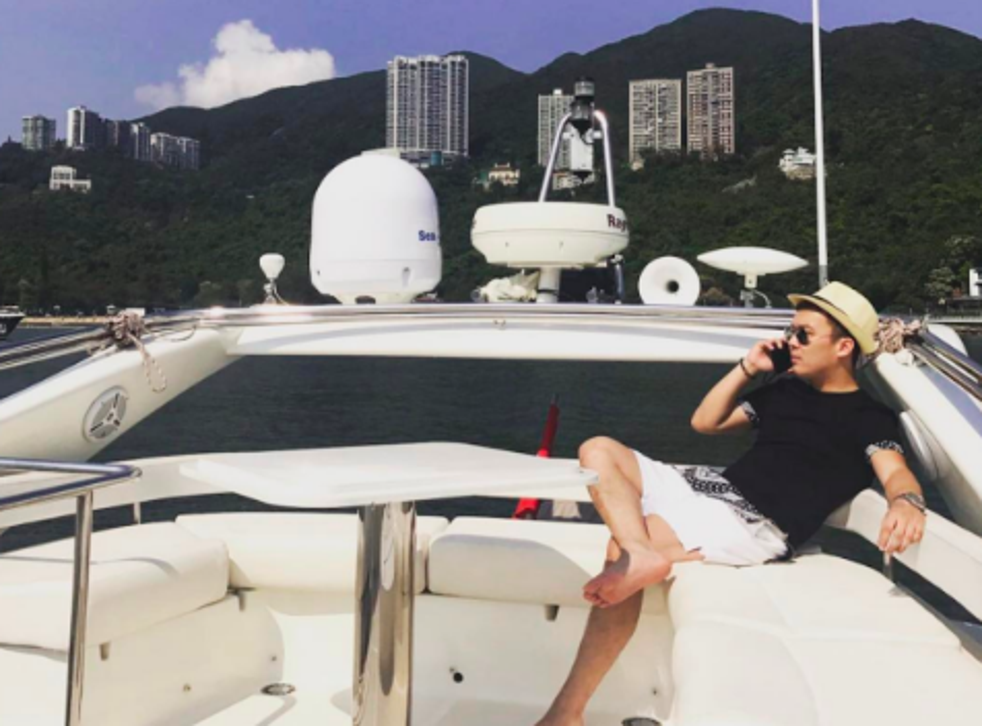 How Instagram's 'Rich Kids of Hong Kong' spend their fortunes
If you're an Instagram user, you may already be aware of how glamorous life can be as a rich kid in London, Dubai, Beverly Hills, and even Mexico City.
The ubiquitous "Rich Kids of..." has spawned TV shows, websites, and books -- and new variations on the theme keep popping up.
Now you can admire the privileged youngsters living in Hong Kong.
The Rich Kids of Hong Kong Instagram page may only have just shy of 4,000 followers, but it offers a glimpse into what life is like for Asia's elite.
With a bio that reads "Let the money talk," the account reposts images from Instagram users living some of the most extravagant lifestyles in Hong Kong and invites them to use the hashtag #rkohk on their best photos.
From first class flights and Champagne showers to Porsche collections and luxury hotels, scroll down for a look at how the Rich Kids of Hong Kong spend their fortunes.
First, let's take at look at the cars.
There are so many of them.
And the kids certainly look comfortable driving them.
Here, user richard_xrx shows us all of his car keys.
This year, he said 'Santa replaced his sleigh with the 675LT Spider.'
He called this post 'Tuesday motivation.'
They don't always drive, though. Luckily, there's the option of flying -- only in first class.
This user took her time on board to take a 'selfie with mom's diamond Birkin.'
Meanwhile, user manyeeb seems partial to a helicopter...
...while mattymattyc makes business deals from a yacht.
No matter how they travel, they visit some pretty incredible places.
We wouldn't say no to this seafood spread on the beach.
Their food choices are all pretty indulgent. Here, user herbertwhy splurges on Harrods afternoon tea.
Caviar obviously makes it into the mix.
This user even enjoyed some Rolex chocolates for Easter.
Champagne showers also don't go amiss.
Whether its for travelling, dinner, or simply before they get behind the wheel, they make sure they're decked out in the best shoes.
00kevin00 has a whole lot of designer kicks...
...while manyeeb's Louboutin collection is quite impressive.
What about the haters? User wseira says: "You gotta let negative people live in their negative little world with their negative opinion and their negative bank account." Charming.
Read more:
• This chart is easy to interpret: It says we're screwed
• How Uber became the world's most valuable startup
• These 4 things could trigger the next crisis in Europe
Read the original article on Business Insider UK. © 2016. Follow Business Insider UK on Twitter.
Join our new commenting forum
Join thought-provoking conversations, follow other Independent readers and see their replies