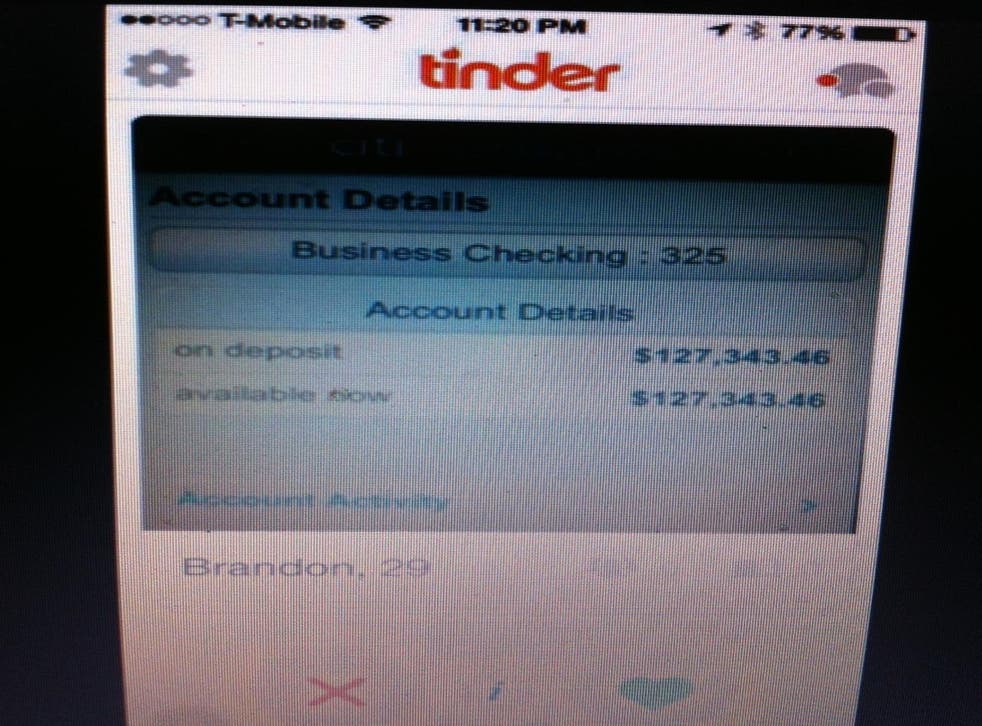 Inevitably, some guy's Tinder profile pic is just his bank balance
It was only a matter of time.
After two years of carefully crafted facades and personality hats, the inevitable has happened, a Tinder user has uploaded a picture of his burgeoning bank balance as his profile picture.
The honest, if fairly abhorrent, profile belongs to a 29-year-old user named Brandon, who doesn't have a bio, instead letting his $127,000 checking account do the talking.
It probably earns him as many swipes left as it does right, but does serve to show how cynical the dating app has become recently, with many users starting to feel a bit jaded by its shallow representation of romance, 'pics vs reality' and calculated attempts to attract the most matches.
The app doesn't show any sign of slowing down however, with Tinder CEO Sean Rad recently saying it is "approaching a billion total matches", with "the average user spends an average of 60 minutes per day on the app."
Tinder is "really an analogue for what we do in the real world," he claims, so we can safely assume Brandon also has his bank balance tattooed on his face.
(via Barstool Sports)
Join our new commenting forum
Join thought-provoking conversations, follow other Independent readers and see their replies