Brooklyn Beckham and Nicola Peltz get necklaces featuring each other's wisdom teeth
Brooklyn called it 'The best gift from my best friend and the most amazing fiancé'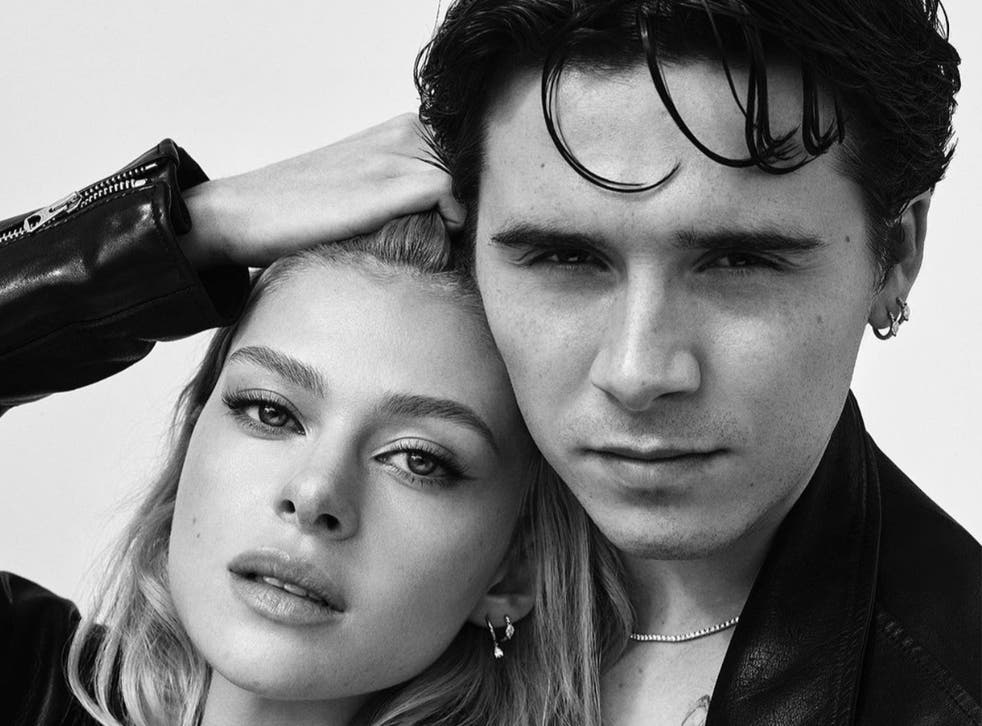 Brooklyn Beckham and his fiancé Nicola Peltz have had necklaces of each other's wisdom teeth made.
The pair often post about each other on social media, having got engaged in July 2020.
In the most recent display of their love, 26-year-old actress Peltz posted a picture of gold necklaces she'd had made for them both.
Holding the personalised jewellery in a picture on her Instagram story, Peltz said:
"I got our wisdom teeth made into necklaces @brooklynbeckham you're my best friend."
Beckham, 22, then reposted the story on his own account, adding: "Words can't discribe [sic] how much I love you @nicolaannepeltz.
Read more:
"I am the luckiest person on this planet xx I will love you forever and ever."
He also posted another image of himself wearing the necklace made from his fiancé's wisdom tooth. Again, Beckham expressed his love for Peltz in a heartfelt message.
He wrote: "The best gift from my best friend and the most amazing fiancé x I love you like crazy.
"You are the best thing that has ever happened to me. Love you @nicolaannepeltz."
Son of football legend David Beckham, Brooklyn has not hesitated to demonstrate exactly how he feels about Peltz since their relationship went public in January 2020.
The amateur photographer revealed he has a ring that is engraved with his fiancé's name and the words "love of my life".
Beckham also notably has several tattoos dedicated to his beau. On the back of his neck is an image of Peltz's eyes and below that, a love letter written by her, to him. He also has "Nicola" written on the side of his neck.
For Peltz's 26th birthday, Beckham had the name of Peltz's late grandmother "Gina" tattooed. Elsewhere on his arm is a quote written about Peltz that reads: "My life, my love, my truth, my breath, my reason, my beauty, my precious."
Register for free to continue reading
Registration is a free and easy way to support our truly independent journalism
By registering, you will also enjoy limited access to Premium articles, exclusive newsletters, commenting, and virtual events with our leading journalists
Already have an account? sign in
Register for free to continue reading
Registration is a free and easy way to support our truly independent journalism
By registering, you will also enjoy limited access to Premium articles, exclusive newsletters, commenting, and virtual events with our leading journalists
Already have an account? sign in
Join our new commenting forum
Join thought-provoking conversations, follow other Independent readers and see their replies