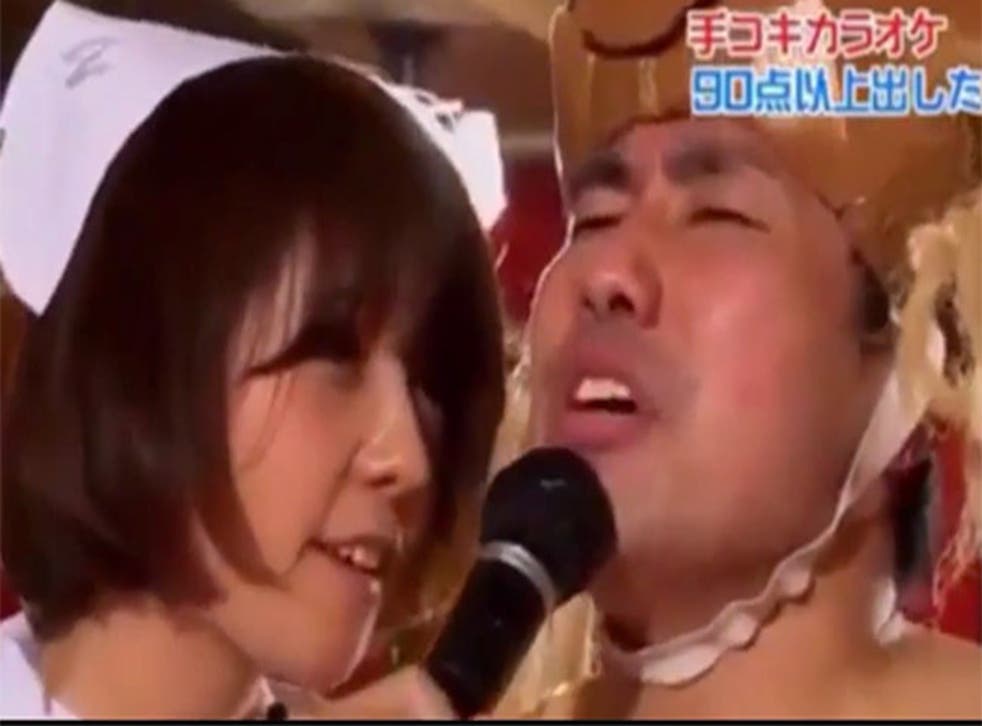 Of course Japan has a game show where you have to try and do karaoke while being pleasured
While the UK still plugs away with Take Me Out and First Dates, Japan is forging a head in the reality contest genre with Sing What Happens Next, a game show in which men must attempt to give a note perfect rendition of various karaoke hits whilst being pleasured heartily.
It's like the seedier cousin of that viral video in which women try and read books aloud while being pleasured under the table to orgasm, and is broadcast on a Japanese adult channel.
It's unsurprisingly pretty low budget, and while a red screen protects contestant's modesty, this clip from it is still very much NSFW:
Here's a synopsis of the show:
"In this program, several candidates must sing a song they learned off by heart and not to be distracted by the young lady who is beside them and is masturbating them, sometimes with her hands, sometimes using her feet.
"These candidates must carry a tune in absurd conditions, without being distracted and if possible until ejaculation. In the video above, this is the winner of the show, who achieved a score of 74 out of 100 and won a lot of products and sex toys, gel, etc …"
'Sex toys, gel etc,' what a prize!
To be fair, we already have Killer Karaoke in the UK, plus Channel 5 can't keep flogging the dead horse that is Big Brother forever, so don't be surprised if a similar concept makes its way over here soon.
Join our new commenting forum
Join thought-provoking conversations, follow other Independent readers and see their replies