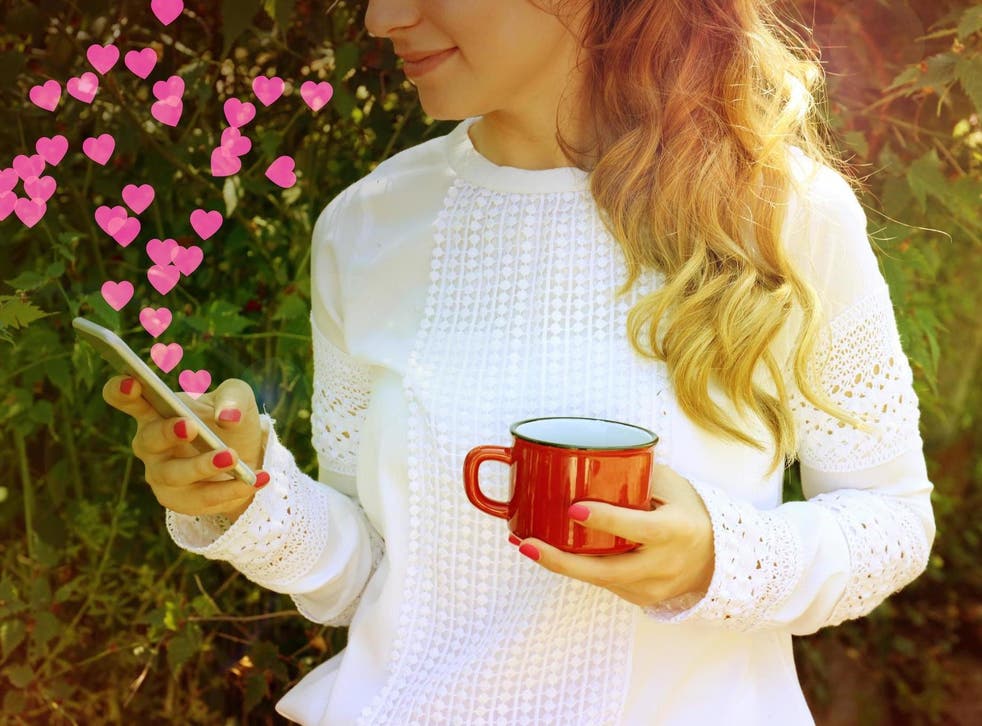 This is how stating your political views in your dating app bio impacts your chances of success
Dating apps are now giving users the option to state their views on their profiles
If the personal is political, so are our dating lives.
Whether you're actively engaged in politics or not, compatibility is rooted in shared morals, values and interests, all of which are inextricable from a person's politics, regardless of whether they identify with a particular political party.
Naturally, the puppeteers of the digital dating sphere have cottoned on to this, which is why many of them enable users to state which way they are politically inclined on their profiles.
But how much does identifying as "liberal" or "conservative" before you've even exchanged so much as an aubergine emoji affect your chances of finding love online?
Could it help foster an honest dialogue about who you are and what you stand for from the get go? Or might it actually hinder your chances of finding a match?
Hinge is one of the first dating apps to integrate politics into its algorithm.
The app subverts dating app norms by avoiding the conventional swiping mechanism and placing an emphasis on detail, with information on religious beliefs, drinking habits and height all features that can be included on a user's profile.
If they choose to state their political beliefs, it will feature prominently on their profile under the "virtues" section, in which users also state their education level and height.
There are four options for them to choose from: "liberal', "moderate", "conservative" and the ambiguous-yet-intriguing "other".
Facebook unveils online dating feature
"Political views are one way members can express themselves and get additional background on who their matches are before meeting up IRL," a Hinge spokesperson tells The Independent.
Including this information, while optional, can help "bring members' profiles to life", they add.
Obviously, whether you choose to divulge your views largely depends on how strong they are.
"For some users, political compatibility is extremely important, others don't mind.
"It's unique to the individual. And since profiles are designed to reflect our members' full selves we thought the chance to include political views was an important part of that."
It certainly affects our choices when looking for love online: according to data collated by Plenty of Fish, the world's largest dating site, the majority of singles (59 per cent) won't start a conversation with someone who's dating profile promotes an opposing political view.
Meanwhile, the survey of 2,000 US singles also revealed that 52 per cent of Republicans and 65 per cent of Democrats wouldn't start a conversation with a political opposite, while 44 per cent said they wouldn't date someone who voted for Trump.
Dating expert James Preece tells The Independent that whether you decide to state your political views online largely depends on how much they mean to you.
"If you are apolitical then you don't need to mention it, just leave the section blank," he said.
"It's much better to focus on what does interest you. Don't write about what you don't like but keep things positive instead. There's isn't much space on a dating app bio so make sure it counts. If you write positive things, people will assume you are positive all the time."
However, Preece adds that placing too much importance on what political views a potential partner has can be limiting when looking for love online, even if you are ardent in your views, eg, you've "never kissed a Tory".
"You should never rule anything out," he says.
"Opposites can most certainly attract and the very fact you have opposing views can be a great ice breaker.
"If you like each other enough you'll find a way of getting past it. Perhaps by agreeing not to bring it up again."
Join our new commenting forum
Join thought-provoking conversations, follow other Independent readers and see their replies