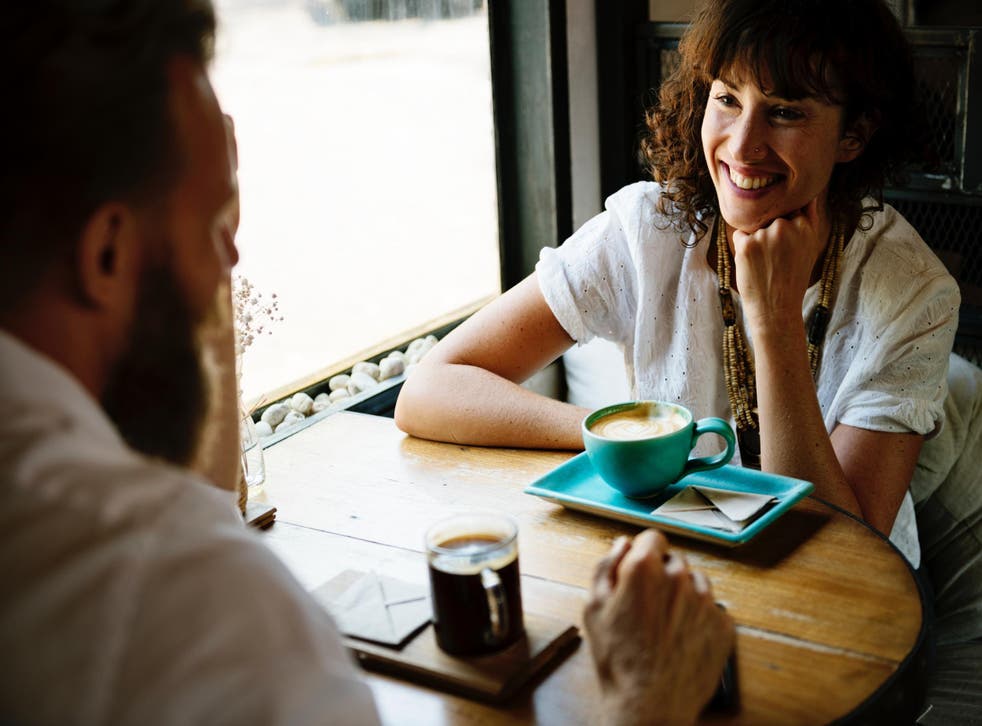 The one thing you should never talk about on a first date
If you want to make sure your date comes away feeling positively towards you, don't talk about anything too heavy
As exciting as they can be, there's no denying first dates are nerve-wracking.
Thanks to the advent of dating apps, the chances are you haven't met your date, so there's a lot riding on making a good first impression.
What should you wear? How much should you ask about their past? Should you pretend this isn't your fifth first date of the month?
While some people claim it's best to get straight into the nitty gritty the first time you meet someone and ask hard-hitting questions like, "What are you looking for in a relationship?" "Why did you break up with your last partner?" and "What is the meaning of life?", according to one dating expert, a far better strategy is to keep things light.
Dating coach James Preece believes that if you keep conversation fun, your date is more likely to come away in a good mood and feeling more positive towards you.
"On a first date, you want to keep every question light and positive," Preece told The Independent.
"If you talk about happy, positive things then you'll be viewed in the same way. So ask them about their family, favourite holidays and find out what they are passionate about.
The cartoons that perfectly sum up relationships

Show all 10
"When they talk about subjects that really interest them, their face will light up and they'll smile more."
So not only is it worth keeping topic matter breezy, but you should also try and pay attention to which subjects your date gets most animated about - that way you can find out whether you share common interests and priorities.
Go too heavy, however, and you risk leaving your date with a negative view of you.
"If you moan or ask something associated with a negative topic, they'll think the same of you," Preece says.
So yes, this means avoiding all the well-known pitfalls of politics, bad weather or asking them why they're still single. "There's nothing worse than having to defend yourself to a stranger," Preece points out.
"Dating is meant to be fun, first dates included," agrees relationship expert Madeleine Mason. "The idea is to see whether and how well you can get on with someone else.
"It's not the time to share your catastrophic dating past, terrible exes or sexual exploits. Nor is it a good idea to compare bad dates, vent political views or generally voice discontent about life," she explained to The Independent.
"Don't ask who many exes they have, how many dates they have been on or why their last relationship didn't work out. Ask these another time."
Tinder's 30 Most Successful Users 2018

Show all 30
That doesn't mean you can't ask questions though - ask about the other person's hopes and dreams: "Ask them what their ideal relationship is, where do they seem themselves in five years' time, what their favourite pastimes are," Mason recommends.
"Get a feel for what makes them excited about life, see what commonalities you have. Find shared interests and values to bond over."
Asking the right questions can help someone open up too. "People like people who are like them, so use questions to get them to open up and find common ground. When you do, you'll bond faster and they'll want to get to know you more.
"Remember to really listen to the answers they give to make them feel their reply matters to you."
So yes, even if you can't help imagining what your babies would look like or are trying to check out their physique under their clothes, don't forget to listen to what your date is saying.
Pay attention and keep things positive - a second date will surely be on the cards.
Join our new commenting forum
Join thought-provoking conversations, follow other Independent readers and see their replies