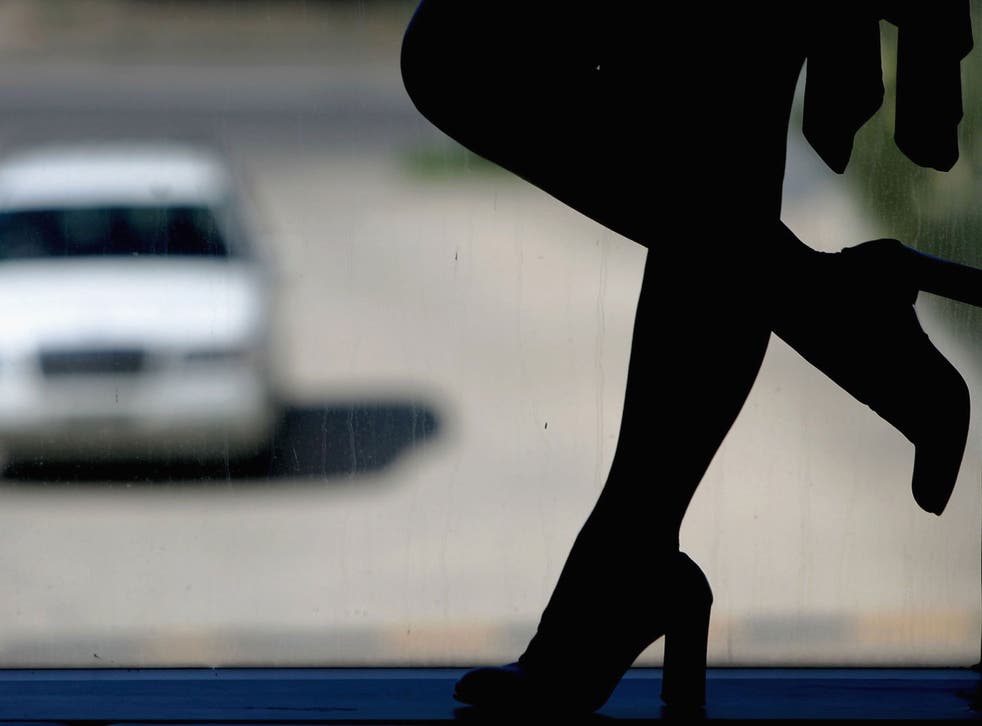 Men who buy sex share 'key characteristics' with aggressive sex offenders, study claims
The research found that men who have sex with prostitutes feel 'less empathy' for them
Men who pay for sex share similar traits to rapists and sex offenders, according to new research.
A study from University of California, Los Angeles (UCLA), claims that men who have sex with female sex workers feel less empathy for them than men who do not buy sex. Part of this reason is due to the fact that they view them as "intrinsically different from other women," according to the authors.
The study also reported that men who buy sex are more likely themselves, to have raped or committed violent sex acts against women.
Researchers studied 101 men in Boston who paid for relations with sex workers and 101 men who did not.
The "key characteristics" that men who buy sex and men who commit acts of sexual violence shared were: "a preference for impersonal sex, a fear of rejection by women, a history of having committed sexually aggressive acts and a hostile masculine self-identification," according to UCLA professor Neil Malamuth.
Researchers argued the findings support the belief that prostitution is sexual abuse as opposed to a woman's choice or job.
The study's lead author, Melissa Farley who also runs a non-profit research and education group into prostitution in San Francisco said: "We hope this research will lead to a rejection of the myth that sex buyers are simply sexually frustrated, nice guys."



Ms Farley advocates a change in the law which is more "progressive".
"Given the significant levels of sexually aggressive attitudes and behaviour found in sex buyers, a more progressive legal policy would be like that seen in Sweden and Norway… the Nordic model arrests sex buyers but decriminalises those in prostitution and provides them with exit services."
Love and sex news: in pictures

Show all 31
Ms Farley added that, women who are sex workers often tend to be "economically and ethnically marginalised".
Since the criminalisation of male sex buyers was introduced in Sweden in 1999, the number of prostitutes in Stockholm has fallen from over 700 to 200.
Laura Watson, a spokesperson for the English Collective of Prostitutes said: "Although we haven't seen the study, we are suspicious of its accuracy. We've seen in the past surveys that operate with another agenda which ultimately undermines sex workers and their safety, of which later have been thoroughly discredited."
A 2014 study by researchers at University College, London revealed that one in 10 British men have paid for sex.
Join our new commenting forum
Join thought-provoking conversations, follow other Independent readers and see their replies