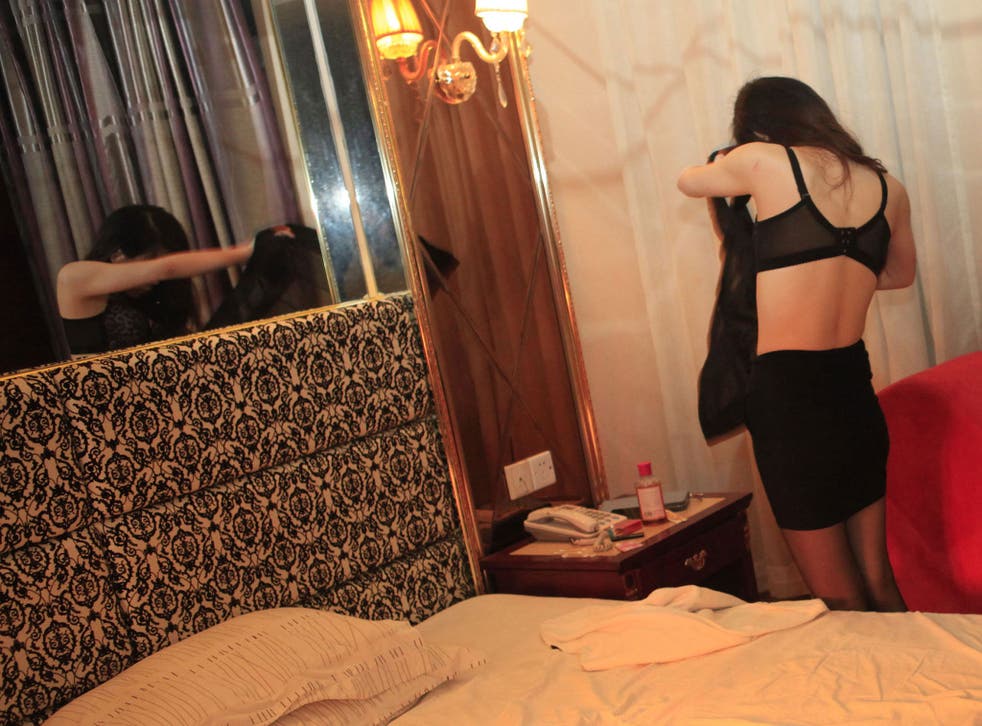 One in 10 British men has admitted to paying for sex
Around 60 per cent of men who admitted paying for sex did so outside the UK
A tenth of British men have admitted to paying for sex, according to a new study.
Professionals aged 25 to 34 who binge drink and take drugs were found to be the most likely to have used the services of prostitutes, based on findings from a study of 6,108 men.
Around 11 per cent of subjects, in the study published in the Sexually Transmitted Infections journal, have ever paid for sex in their lifetime and four per cent admitted to doing so in the last five years.
Men with a high number of sexual partners were most likely to admit to paying for sex as 16 per cent who have had five or more in the past five years said they had done so.
Those who reported drinking heavily at least once a week, or taking hard drugs within the last 12 months, were also more likely to pay for sex, with six and 14 per cent respectively in the five-year timeframe.
"The picture that emerges does not necessarily fit the stereotype of the lonely older man," said Dr Cath Mercer, of UCL Infection and Population Health.
More than 60 per cent of the men who had admitted to using the services of prostitutes are reported to have done so outside the UK at least once, mostly in Europe and Asia.
The men surveyed were aged between 17 and 74 and answered questions in a computer-based self-interview.
The findings are based on the "National Survey of Sexual Attitudes and Lifestyles" study conducted between 2010 and 2012 by researchers from UCL, the London School of Hygiene and Tropical Medicine and NatCen Social Research.
Men who paid for sex were found to have had an average of 31.6 sexual partners across their lifetime (18 per cent of whom were paid), compared to the male average of 13.6.
Even after adjusting for their high tally, the men who had paid for sex in the last five years were more than twice as likely to be diagnosed with an STI.
Dr Mercer said: "Men who pay for sex are evidently at high risk of infection, but this does not necessarily mean that the STIs are spread through their paid sex.
"Instead, we found that these men report engaging in other risky sexual behaviours, such as having concurrent – or overlapping – partners, and so should be considered a core-group for sexual health interventions and services."
Those travelling to other parts of the world who are likely to engage in paid sexual services should speak to a health professional about practising safe sex to help prevent transmission of STIs, added Dr Mercer.
Join our new commenting forum
Join thought-provoking conversations, follow other Independent readers and see their replies