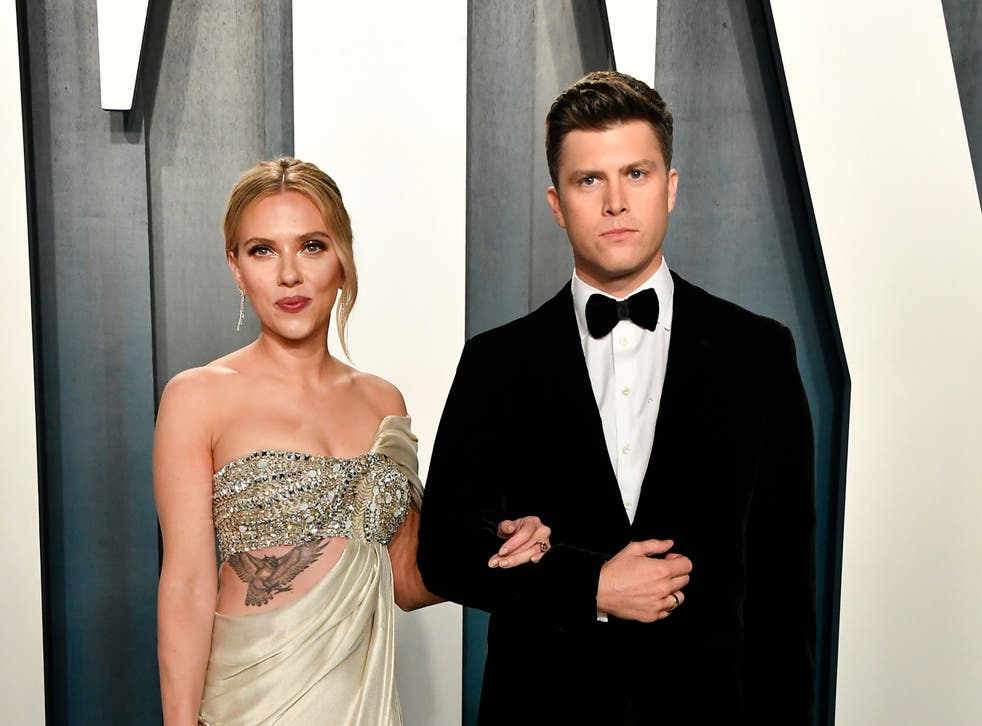 Scarlett Johansson and Colin Jost marry in private ceremony
Scarlett Johansson and Colin Jost have tied the knot a year after engagement
Scarlett Johansson and Colin Jost have tied the knot a year after getting engaged.
The announcement was shared on Thursday by Meals on Wheels America, a nonprofit organisation that provides meals to senior citizens.
"We're thrilled to break the news that Scarlett Johansson and Colin Jost were married over the weekend in an intimate ceremony with their immediate family and love ones, following COVID-19 safety precautions as directed by the CDC," the organisation wrote on Instagram next to a photo of the Staten Island ferry – a nod to Jost's native borough in New York City.
"Their wedding wish is to help make a difference for vulnerable older adults during this difficult time by supporting @mealsonwheelsamerica."
The nonprofit included a special link for donations.
Johansson and Jost announced their engagement last year. They're believed to have started dating in 2017.
The Marvel star was previously married to actor Ryan Reynolds, then to French businessman Romain Dauriac.
Jost co-hosts SNL's Weekend Update segments with Michael Che. The show is now in its 46th season and has resumed filming in New York City with safety measures against the spread of coronavirus.
Johansson is set to star in a standalone Black Widow film, currently scheduled for release in 2021.
Register for free to continue reading
Registration is a free and easy way to support our truly independent journalism
By registering, you will also enjoy limited access to Premium articles, exclusive newsletters, commenting, and virtual events with our leading journalists
Already have an account? sign in