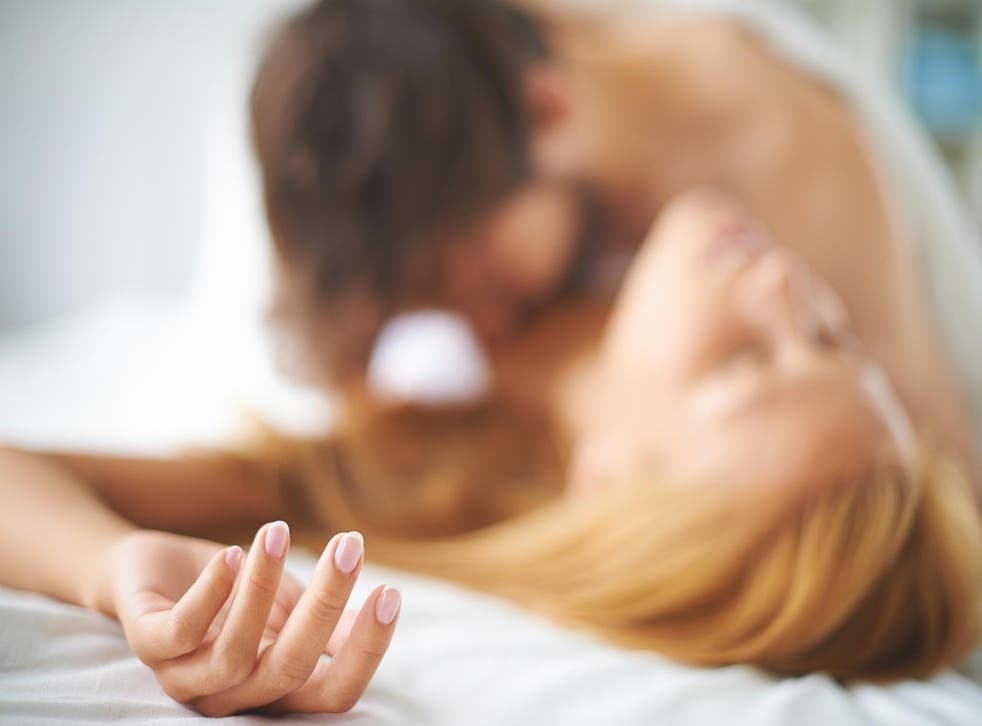 Sex at home: Meet the man who visits couples' houses to help their sex lives
Kenneth Play charges $1,000 to watch couples have sex - while critiquing it
Kenneth Play is a sex coach. For clarification: he visits couple's houses, watches them have sex and then gives his apparent expert opinion on what they should be doing, should stop doing and should be doing more of with an aim of maximising the said couple's sex lives and pleasure.
Based in Brooklyn, New York, Play – a former fitness professional and sex education coach - launched his 'private play lab' sessions two years ago and to date has coached more than 50 around the world in countries including Costa Rica, Italy and Peru to name a few.
So how do you come into this line of work? Play told The Independent he was inspired to set up home visits after previously keeping it limited to swingers events and sex parties.
"I realised that not everyone is comfortable in a group setting," he explains. "Some people want to have more discretion and privacy and want individual attention. Since I came from a decade and a half of personal training, I knew how to do sessions in a one-on-one setup, although these are really one-on-two."
Play wants to "make sex education as accessible as porn" which is part of the reason why he wants to personally visit people's home. The session, in which he aims to help people "gain sexual confidence, experience more pleasure and cultivate deeper intimacy in record time", takes roughly three to four hours in total. It begins with an informal sit-down with the couple to chat more about their sex lives and any recurring sexual problems that might be happening between the couple.
Then, the couple and Play move into the bedroom: "We craft out things we're going to try in the first play session. In that first part, I do a lot of show and tell and teaching. They try out and practice a bunch of things with live coaching from me; I coach on energy both and technique."
After a brief "break, snack and debrief", the couple and Play resume for round two so that the couple can try again with the initial pressure of the first time removed. When the second hour of live sex coaching is finished, there is a final 30 minute debrief.
So why do the clients approach Play and then fork out $1,000 for sex coaching when there are self-help books and cheaper talking therapists available?
Sex toys designed by women - in pictures

Show all 8
"I work with a lot of different clients," he explains. "Some of them are referrals from therapists who don't do hands-on education. Often, couples who have been together for a long time will fall into a certain sex pattern, and if the pattern stops working for them, they have less sex. They are working out issues with their therapist, but that doesn't always translate in bedroom. I have the luxury to work with therapists on whatever they are working on, and I become the translator in the bedroom."
He says the hefty price of his sessions owe to the fact that they take "a lot of time and energy on my part".
"It's like a musician performing a concert: I am ON for the four hours and playing with something that is sensitive and challenging. I have found this rate to be a happy balance where I am happy and enthusiastic to do the work and can give the best of myself to these couples, while making my life sustainable."
Play also aims to extend the "narrow perspective" of what he thinks sex between couples in relationships often involves. "My coaching is about letting couples try something different," he says explaining he often recommends tantric sex and toys.
A recurring issue with the couples Play visits, of which they vary in ages (he has coached couples in their seventies), is a lack of communication: "Most couples don't know how to communicate with each other; they don't have the language or communication skills or practice. It's more challenging for them to try new things. My expertise fills in the gaps for them," he says.
While Play claims to have helped people who have never experienced an orgasm have one and encouraged people to discover kink he says he is keen to not make "crazy claims" about sex and stresses that everybody is different when it comes to what they can and like to do in their sex lives.
Despite having conducted over 50 private play labs, Play says he does often feel like he is intruding but that is all part of the act.#
"As a coach, I am supposed to support them in overcoming things. It is intentional for me to be there when things get uncomfortable. If they're hearing things from me they've already heard elsewhere, they're not learning anything. If I'm not interrupting bad habits, I'm not doing my job. That yellow zone is where I need to be to be effective. I intentionally go to those places, but I do it in the safest container possible."
So if you can't afford the costly price, are not in near location of Play or frankly are not 100 per cent comfortable with having somebody watch you have sex, Play has one piece of advice he would distribute to all couples.
"When I coach a couple, I always say there are three sexualities involved: the two individuals and the one between the couple. You cannot forget your own sexuality, you have to merge the three. It is important to be authentic about your individual needs as well as what you need as a couple.
"I also tell couples that we are responsible for our own sexual pleasure and arousal. To place that on your partner messes it up."
Join our new commenting forum
Join thought-provoking conversations, follow other Independent readers and see their replies