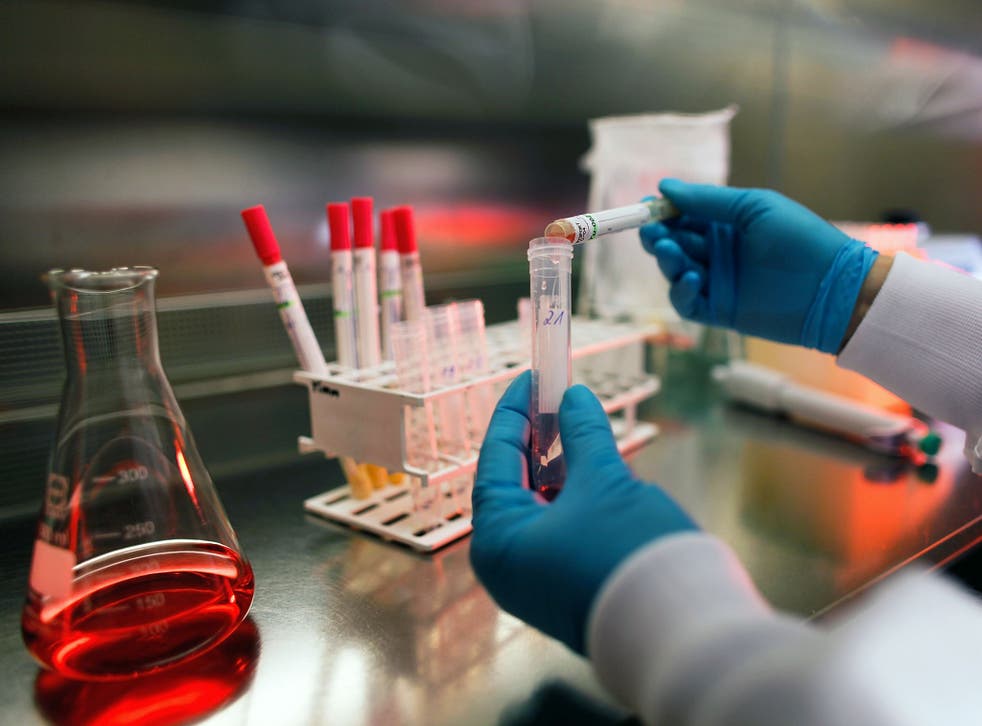 Simple quiz can predict if a person has an STI, study finds
1 million STIs are passed from person to person each day 
A many as 1 million sexually transmitted infections (STIs) are caught each day across the world - with more than 30 different types of bacteria, virus and parasites passed on through sexual contact.
An important part of the battle against the spread of STIs is diagnosis and prevention: but screening processes can be daunting, particularly for teenagers.
A simple online "pop quiz" is the latest way to tackle the global issue, as a new study has shown it can successfully predict whether a woman is at risk of catching an STI.
The survey developed by researchers at John Hopkins University features six multiple-choice questions covering the person's age, sexual partners, and contraception use.
A score is then calculated on a scale of one to 10, with 10 being the highest risk.
The survey was rolled out as part of the "I Want the Kit" campaign to improve the access young people have to STI screening in 2009.
A recent three-year study into how effective the quiz was which was published in the 'Sexually Transmitted Infections' journal found that the quiz was most successful at predicting STIs in women.
Nearly 3,200 people aged 14-years-old and above from Maryland and Washington DC took the quiz as well as a free STI home testing kit. Around half took the quiz: 830 females and 550 males aged between 20 to 24-years-old.
Researchers found that the quiz was able to predict the likelihood of a woman screening positive for chlamydia, gonorrhea or trichomaniasis.
Love and sex news: in pictures

Show all 31
Women who received "high" scores on the quiz were four times more likely to test positive for an STI than those with lower scores. Meanwhile, women who returned "medium-high" results were twice as likely to have an STI.
"We test a lot of people who are not infected, and although a tool like this might not predict every single case, we think it can be helpful in rapidly predicting the likelihood of an STI for physicians and patients," said lead author Charlotte Gaydos, professor of medicine in the Division of Infectious Diseases at the Johns Hopkins University School of Medicine.
She added further research is now needed to understand why the test wasn't effective for men.
"We are not quite sure why this is, but untruthfulness or the fact that men tend to have lower rates of STIs are possibilities," said Gaydos, who says follow-up research is planned to increase accuracy of the quiz for both men and women.
Join our new commenting forum
Join thought-provoking conversations, follow other Independent readers and see their replies