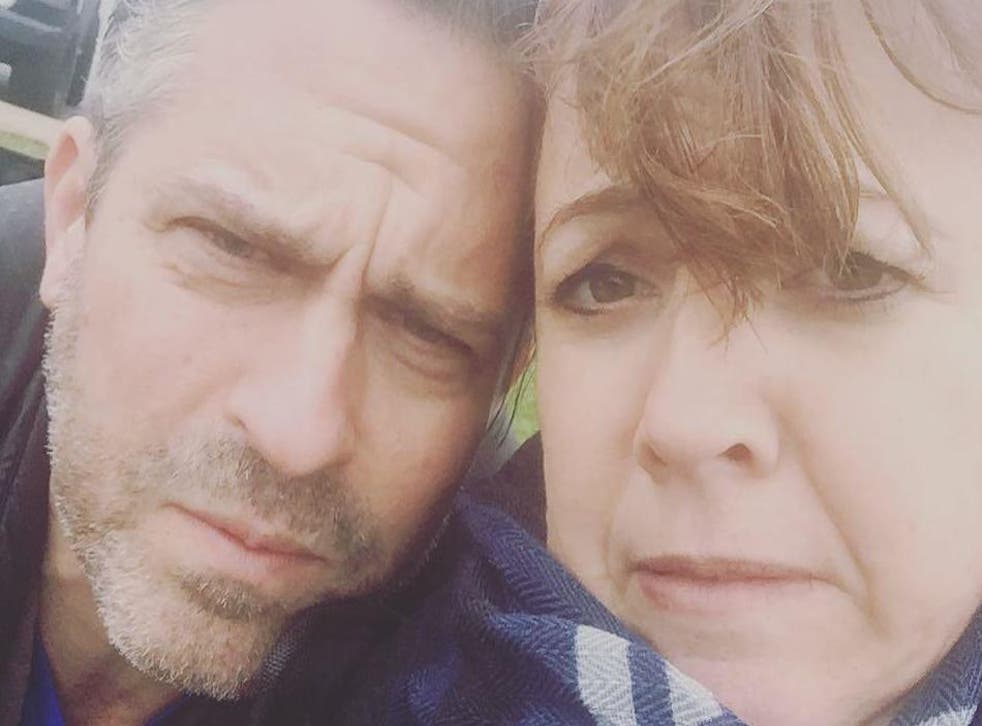 Woman reveals what a real 'knight in shining armour' looks like in viral Facebook post
'Watch how he treats you when Instagram isn't looking'
A wife's candid photograph of her husband went viral online after she told her friends "this is what your knight in shining armour looks like when you are in your 40's."
Amy Betters-Midtvedt shared the snap of Todd arriving at the supermarket to pay for her shopping after she misplaced her wallet.
"You're not supposed to be grocery shopping, I said I'd go this week," he told her.
Betters-Midtvedt, who co-runs a lifestyle and parenting blog titled Hiding in the Closet with Coffee, went on to explain what love means to her.
"Young people, this is what love looks like when you're old and it's ridiculous how awesome it is, she wrote, before listing the various things she deems exhibitions of true love.
"Love also looks like me coming downstairs to a full pot of coffee every morning because coffee is love.
"Love looks like all the lunches being made already so I can enjoy that aforementioned cup of coffee.
"Love looks like someone washing the dishes while his wife catches up on This is Us while plopped on the couch not helping at all."
She adds that simple tasks such as helping her five-year-old son with his homework and running to the corner shop to buy the milk for breakfast also qualify as tokens of love.
The Wisconsin-based blogger went on to offer some advice to young lovers.
When it comes to choosing a partner, Betters-Midtvedt suggests that women ignore "showy" signs of love, such as extravagant proposals and personalised chocolate bars.
At the end of the day, these things are meaningless, she implies.
"Choose the man who will carry your too heavy flowered backpack in public because he will also be the man who bails you out at ALDI's when you're 40-? with a smile and a hug.
"And that my friends is true love."
Join our new commenting forum
Join thought-provoking conversations, follow other Independent readers and see their replies