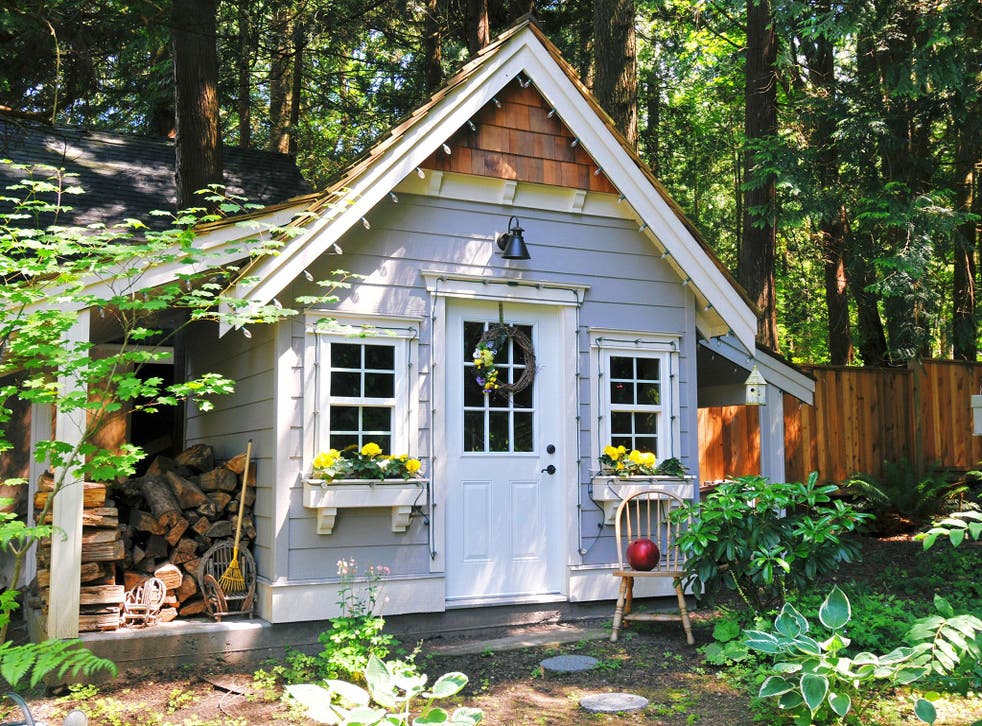 She-sheds are the female equivalent of man caves
'It's really my favorite place in the world to sit in'
Since men claimed a slice of homes with "man caves", it was only a matter of time before women wanted a slice of the action. Welcome to the world of she-sheds.
While man caves are characterised as havens for stereotypically masculine, testosterone-fuelled hobbies, many she-sheds are equally stereotypically feminine: with clean white walls and Cath Kidston-inspired embellishments.
While some she-sheds are just that – sheds – others take shape in garages, or ornate conservatories.
Designer Justina Blakeney recently told the LA times: "For a long time in history, women have either yearned for or been sent out to have their own space. This idea of a woman having a sacred space — to be creative, to relax — is a really old idea that's now having a resurgence."
She added the ideal she-shed has a "flow between the indoors and outdoors" and lots of natural light so the space doesn't feel so small.
Social media, particularly Instagram and Pinterest, is awash with beautiful examples of she-sheds.
And whatever shape, size or style a she-shed takes, owners seem to cherish having a spot to relax. "It's really my favorite place in the world to sit in," she-shed owner Leila Sayeg told the LA Times.
Join our new commenting forum
Join thought-provoking conversations, follow other Independent readers and see their replies