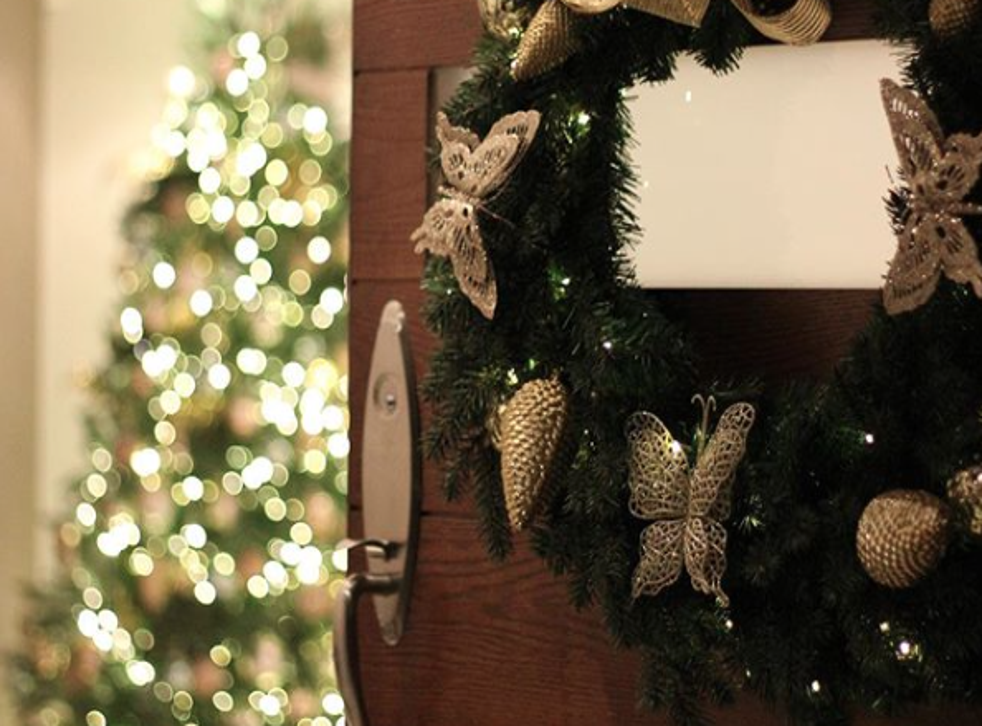 Meet the man who gets paid £4,000 a time to put up Christmas decorations for the super-rich
'He's my little Christmas angel'
A decorator is charging up to £4,000 a time to festoon the homes of the super rich just in time for Christmas.
While for many of us putting the decorations up is an opportunity to embrace seasonal cheer – be it getting the garlands ready or trimming the tree with tinsel - it seems those with disposable income are opting out of tradition.
Instead, they're choosing to pay someone else to do it for them, and at a seriously hefty price.
Tom Harrington, who runs Harrington's Christmas Decorators in Cheshire, has revealed that he earns up to £4,000 a time decorating the houses of the rich and famous, with reality TV stars and Manchester United footballers among his clients.
"Generally we start planning the final look a few weeks before but sometimes it's a few months before depending on the size of the job," he told Manchester Evening News.
"I start work in September time and this year we've got just over 20 houses to decorate.
Busy from November, Harrington can charge anywhere between £1,500 and £4,000 per home and adds that he returns in January to remove the decorations and put them into storage.
The business, which he set up with George Pullar, started after he was asked to decorate the office at a previous workplace in Oxford.
But now the entrepreneur counts happy customers such as Real Housewives of Cheshire star Tanya Bardsley and her husband, Phil, a Burnley football player among his clientele.
"Tom is like my little Christmas angel," the reality TV star said.
"Because I've got four kids basically he comes in and decorates my house and he even lets the kids help him do it as well which is so lovely.
"I let him know what colour scheme I'd like and he just fulfils my dreams.
"Last year he transformed the hallway, the kitchen and the living room into a winter wonderland."
Join our new commenting forum
Join thought-provoking conversations, follow other Independent readers and see their replies