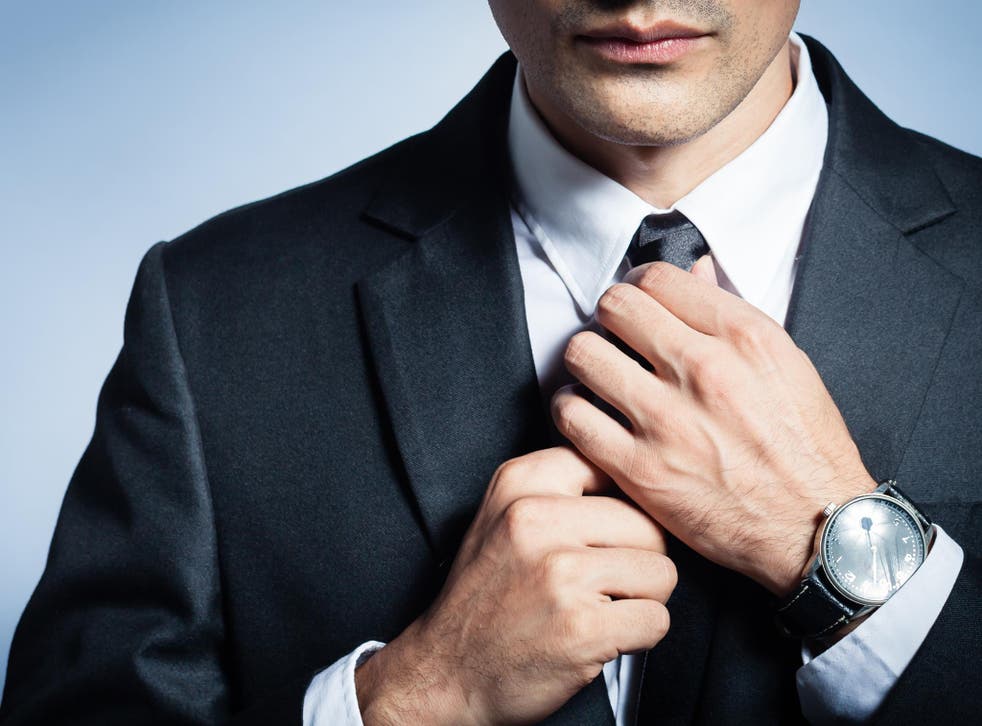 Man who hires luxury watches discovers what it's like when people think you're filthy rich
Real estate broker Shlomo Gelernter wears a luxury watch every day - and reaps the benefits 
People rent homes, hire cars and boats - now they're leasing watches by the day.
High-end timepieces can cost tens of thousands of pounds, but a number of firms have popped up offering to lease them for a more manageable amount of cash.
People who've signed up to the services say it instantly changes people's perceptions, and can lead to real-life perks.
One of the firms is called Eleven James, and boss Randy Brandoff said that while some members choose bling Rolex watches, others try to match high-end timepieces to their own personal style.
He said: "We find that our members select timepieces that speak to different aspects of their personalities or lives at a given moment in time. Our collection is built in such a way that members can find something to match their personal aesthetic, mood, seasonal style, life chapter -whatever matters most to them - in many different ways."
Typical events that the watches are hired for include weddings and engagements, but he added: "Our members come from all walks of life, so I'd like to imagine that our watches have met heads of state, sat courtside at the big game, and traveled to the farthest corners of the globe."
Shlomo Gelernter lives in the up-market financial district in downtown Manhattan, and uses the luxury watch rental service.
Annual membership isn't cheap and starts from $149 (£115) a month for the "enthusiast" band to over $799 (£600) for "virtuoso". The fees grant access to watches costing tens of thousands of pounds and create the illusion that someone is super-rich. In turn, appearing to be very wealthy can paradoxically help a person score luxury experiences for free.
Members must sign up for a minimum of a year, and can choose a different luxury watch every three to four months with the aid of a concierge.
The cost might seem steep, but the perks of looking like the sort of person who can afford to buy a £20,000 watch seem to outweigh any risks.
"I wear a luxury timepiece every second of every day, except for when I sleep," says Gelernter, adding that he changes the timepiece depending on the occasion.
At work he wears a Rolex Datejust II, worth almost £7,000, which can fit under a dress shirt cuff. On the weekends, he opts something "more comfortable" with a rubber strap like an Audemars Piguet Royal Oak Offshore, which can cost at least £11,000, or a Panerai Luminor at around £8,000.
Asked whether people's attitudes towards him have changed since he started hiring luxury watches, Gelernter says "without a doubt."
"It's just like having a nice car, or a nice house. People's perception of who you are changes instantaneously, without even speaking a word to you, when they notice a luxury timepiece on your wrist."
Luxury watches for hire - in pictures

Show all 5
He said it's led to everything from hotel upgrades to compliments from his boss. In congested Manhattan, luxury watches are a symbol of wealth in a city where few people have cars. "A watch is noticeable wherever you are at all times in public spaces around the city and throughout your day, whether you are at meetings or going out with friends and family at night," says Gelernter.
The real estate broker fell in love with watches as a child, when his mother worked at a watch repair shop in Queens.
"The owner of the store told me something that will stick with me forever: 'The most expensive thing a person should wear should be their timepiece. Not to show off, or to even own as an investment, but to remind oneself how valuable time is.'"
Join our new commenting forum
Join thought-provoking conversations, follow other Independent readers and see their replies