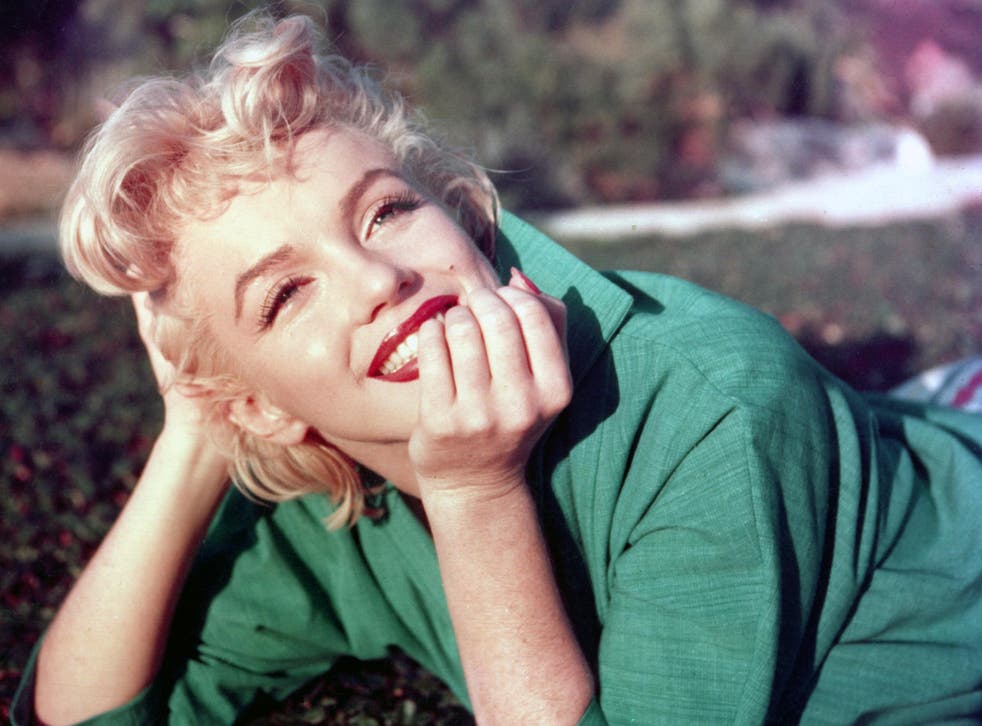 Marilyn Monroe's 21 best quotes on what would have been her 94th birthday
Hollywood star passed away in 1962 at the age of 36
Born Norma Jeane Mortenson in Los Angeles on 1 June 1926, Marilyn Monroe rose to fame in the 1950s, beginning her career as a model before breaking through as an actor.
She went on to gain worldwide renown, starring in classics including Some Like It Hot, Gentlemen Prefer Blondes and The Prince and the Showgirl.
In honour of what would have been Monroe's 94th birthday, here are 21 of her best quotes.
1. On breaking the rules
"If I'd observed all the rules, I'd never got anywhere."
2. On understanding your value
"We are all of us stars, and we deserve to twinkle."
3. On solitude and company
"I think there's two things in human beings... that they want to be alone, but they also want to be together."
4. On being accepted for who you are
"It's nice to be included in people's fantasies but you also like to be accepted for your own sake."
5. On figuring out your identity
"Millions of people live their entire lives without finding themselves. But it is something I must do."
6. On recognising the beauty of life
"Keep smiling, because life is a beautiful thing and there's so much to smile about."
7. On knowing your worth
"I'm selfish, impatient and a little insecure. I make mistakes, I'm out of control, and at times hard to handle. But if you can't handle me at my worst, then you don't deserve me at my best."
8. On a woman's instinct
"A woman knows by intuition, or instinct, what is best for herself."
9. On understanding there are no limits to what you can achieve
"A wise girl knows her limits, a smart girl knows that she has none."
10. On acknowledging the impact of fame
"Fame is like caviar, you know — it's good to have caviar but not when you have it at every meal."
11. On not judging someone based on their dating history
"Men who think that a woman's past love affairs lessen her love for them are usually stupid and weak."
12. On what Hollywood is really like
"Hollywood is a place where they'll pay you a thousand dollars for a kiss and fifty cents for your soul."
13. On a woman's power
"Give a girl the right shoes, and she can conquer the world."
14. On being human
"I am good, but not an angel. I do sin, but I am not the devil. I am just a small girl in a big world trying to find someone to love."
15. On doing your best
"I want to do the best that I can do in that moment, when the camera starts, until it stops."
16. On living your life to the full
"We should all start to live before we get too old."
17. On embracing your imperfections
"Imperfection is beauty, madness is genius and it's better to be absolutely ridiculous than absolutely boring."
Unseen photographs of Marilyn Monroe

Show all 8
18. On how she is perceived by other people
"I don't look at myself as a commodity, but I'm sure a lot of people have."
19. On her true identity
"I never wanted to be Marilyn – it just happened. Marilyn's like a veil I wear over Norma Jeane."
20. On men 'fooling themselves'
"The truth is, I've never fooled anyone. I've let men sometimes fool themselves."
21. On the reality of her life
"I've spent most of my life running away from myself."
Join our new commenting forum
Join thought-provoking conversations, follow other Independent readers and see their replies