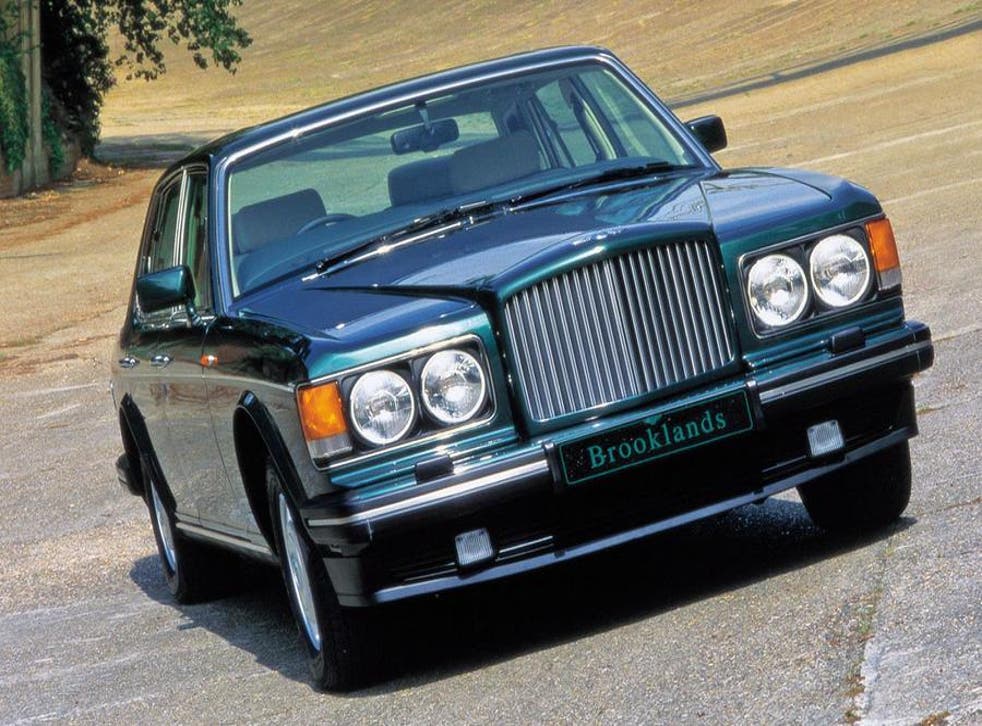 Buying used: the most comfortable cars
Our top ten comfort choices for under £10,000
If you're putting comfort above zany styling or massive performance, then that comfort can come in many shapes and sizes. For some the word means accommodating seats, for others a soft and compliant ride or a silent cabin. Whatever you think it to be, here it is, in our top ten list of used cars. If you're sitting comfortably, then we'll begin.
Range Rover
Built 2002-2012
Price range £2500- £15,000
Target price £9000
This was the third generation of Range Rover, released under BMW's stewardship. The L322 as it's known, was better built and more reliable than some other models, and our favourites would be the 2006-2007 models, with either the Jaguar V8 petrol engine or the Ford diesels. Comfort guaranteed by the vehicle that epitomises wafting.
BMW 730d
Built 2009-2015
Price range £9000-£20,000
Target price £10,000
Our target price of £10,000 will get you either a highly specified fourth-generation car (2003-2008), or a more standard fifth-generation model (2009-2015). It's a luxurious executive saloon, so comfort, peace and tranquillity are all but guaranteed.
Bentley Brooklands
Built 1993-1998
Price range £9000-£12,000
Target price £9500
This 1990s four-door saloon may not have had the power of the Turbo R, but it didn't have its price either. A light-pressure turbo engine was used for the last two years, replacing a non-turbo 6.75-litre V8. Sit back, and relax. Whether you're driving or being driven.
Land Rover Discovery 3
Built 2003-2009
Price range £6000-£11,000
Target price £8500
This looks like a lot of vehicle for your money, which is true, and that's brought about by questionable reliability and, at this budget, probably a high mileage. But in the cabin you're seated high above the hoi-polloi in sumptuous luxury, with terrific mechanical refinement when it's working.
Lexus LS460
Built 2007-2017
Price range £7000-£12,000
Target Price £9500
Great timing – a luxury saloon that arrives along with the recession. As a result Lexus didn't sell too many models. At that point they'd have done better to have produced luxury boxes for bankers clearing their desks. The fall-out now is that there aren't that many around, yet the prices are fairly low. They're superbly made, reasonable to get serviced, and should be very reliable, even if you're probably going to be finding a car with around 100k on the clocks.
Jaguar XJ
Built 2003-2008
Price range £7000-£12,000
Target price £9000
This luxury saloon is ageing gracefully. More modern building techniques, including aluminium, sit comfortably alongside classic looks and traditions. The cabin is very luxurious and comfy, partly down to being rather larger than older XJs that may look similar from the outside. The V8s are real bargains, but the whole range is really good value for those who value comfort.
Ford Mondeo 2.0 TDCi Titanium
Built 2007-2014
Price range £7000-£11,000
Target price £9000
It's a Ford, and for some that won't cut the mustard. Which is a shame as it means you can buy a car that handles, steers and rides exceptionally well, with no lack of comfort. A later version of the third-generation Mondeo gives you huge internal space – particularly in the estate version – along with a full panoply of standard kit. For the money you could get a 2014 model with low mileage, which is a real bargain.
Citroen Grand Picasso
Built 2013-now
Price range £6500-£15,000
Target price £9500
When you're thinking of comfort and luxury, space may not be the first thing you consider, but sit in the Grand Picasso and you're reminded how a lot of room is indeed luxurious and comfortable. Add in the long-wheelbase and soft suspension and you'll be gliding along very happily in your huge and stylish cabin. For the money you can get a low-mileage recent car, probably with the diesel engine although the 1.6-litre petrol engine is also pretty good.
Mercedes-Benz S500
Built 2006-2013
Price range £7000-£12,000
Target price £9500
Comfort also means effortless thrust, so there's no need to ever raise the pulse for overtaking or fast cruising. And the S500 has that in abundance from its 5.5-litre V12. The seven-speed auto box smoothly shifts all that power to the wheels and you just have to sit back and enjoy what is acknowledged to be one of the finest cabins ever made.
Volvo XC90 D5
Built 2003-2015
Price range £5000-£15,000
Target price £10,000
This is a spacious, comfortable, tough and well-equipped SUV. The Scandinavians made it for 12 years, so clearly it was a sales success and clearly there are plenty on the used market for you to choose from. It's a very practical way for you to get comfortable.
Graham Scott is a writer for AutoCar.
Join our new commenting forum
Join thought-provoking conversations, follow other Independent readers and see their replies