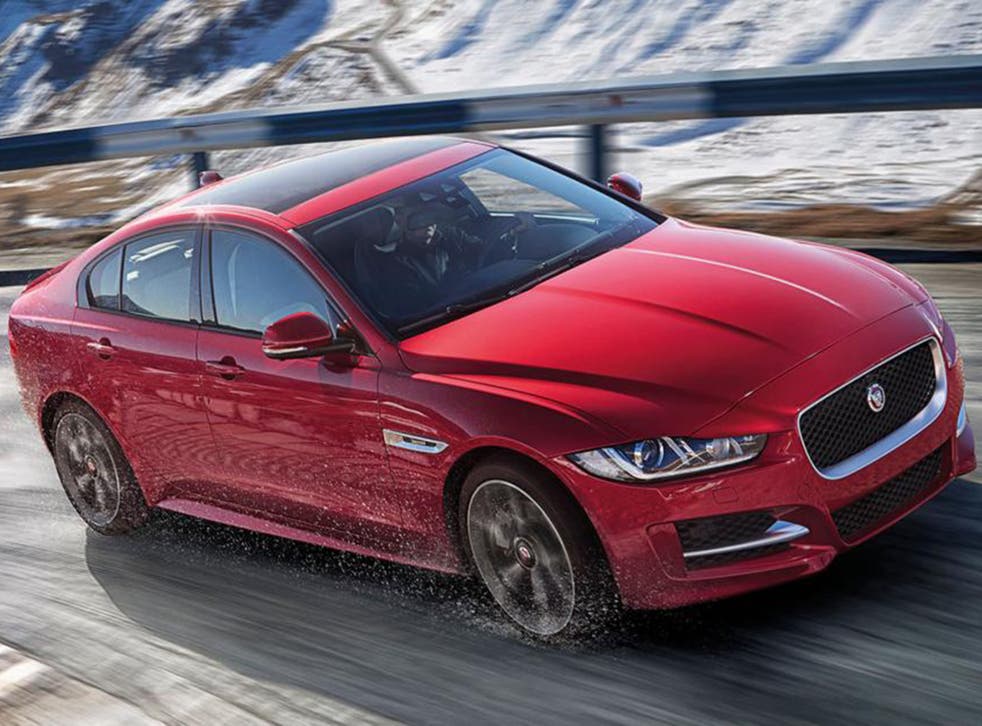 Jaguar adds all-wheel drive option to the XE range
Jag unveils improvements to its junior exec – with SUV-derived transmission to the fore
Jaguar has added an all-wheel drive option to the XE range. Available to order now for delivery in the new year, it's on offer with the 2.0-litre diesel engine in 178bhp form.
Derived from the F-Pace, Jag's forthcoming SUV, the system is exclusive to vehicles with automatic transmission. It costs from £33,825 on the road.
Mechanical elements of the 4x4 set-up are governed by Jag's Intelligent Driving Dynamics package, which sends the engine's output to whichever axle needs it most.
The system gives you a choice of Rain, Ice and Snow drive modes as standard. But buyers will be offered the option of upgrading to Adaptive Surface Response – which continually trims the throttle, transmission and stability control systems to suit the road conditions.
Though it's only available with one engine and gearbox combo, the AWD system is the headline-grabber from among an array of improvements Jag is making to the XE at the same time.
Others include a new ICE module, which cascades down from the XF – bringing with it a 10.2" touch interface and 60Gb hard-drive.
The system has a fully customisable home screen and acts as a wi-fi hub for up to eight devices, as well as dovetailing with the owner's Apple watch via a dedicated app – allowing you to locate your XE should you forget where you parked it, or start the engine remotely to warm it up on a cold day.
Further clever tech includes driver monitoring, a speed limiter that reacts to changes in the legal limit and an updated Lane Keeping Assist function which makes its own minor adjustments to the steering wheel to keep you in lane.
If all-wheel drive doesn't matter to you, but an XE does, the revised range now starts in RWD form at £26,990.
Join our new commenting forum
Join thought-provoking conversations, follow other Independent readers and see their replies