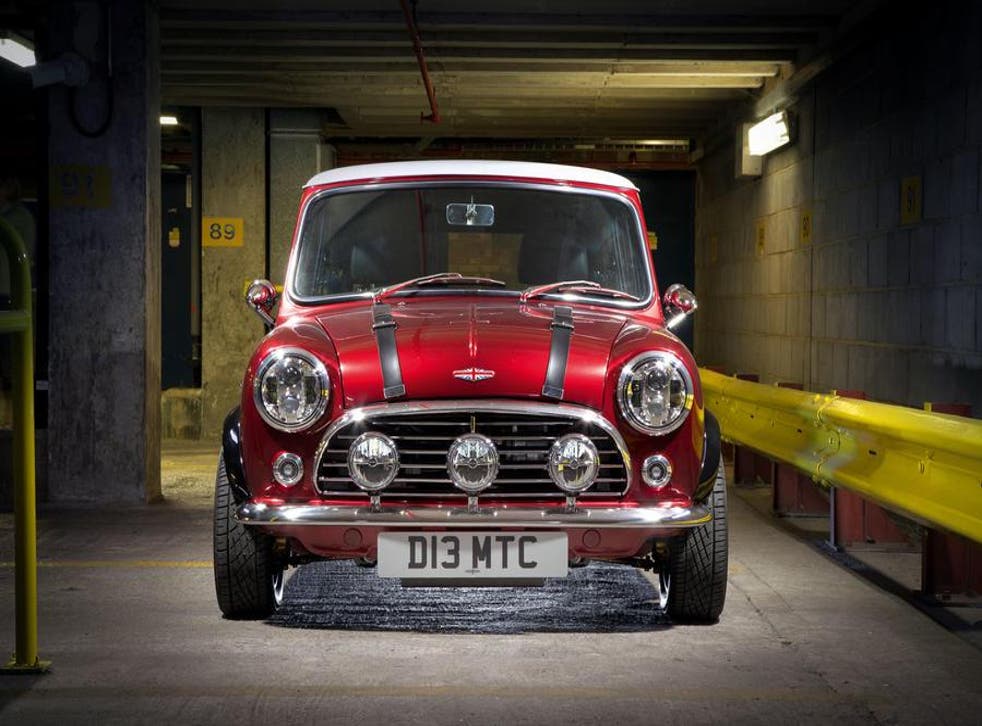 Mini: remastering a British icon
DBA's £85,000 take on the motoring legend
Well that's never going to work is it? A Mini that costs between £70k and £85k. It's not as if it's got a V6 under the bonnet or anything either. It's a Mini, a people's car. But at least David Brown, the eponymous boss of David Brown Automotive (DBA) has kept production plans sensible.
In the first year, with the first car delivered before Christmas, the plan was for a run of 100 cars, rising to perhaps an optimistic 250 a year. About six weeks ago the plans for the new car were officially announced. And the phone started ringing. It hasn't stopped.
Already there are serious enquiries from around the world which number about 650. That number is rising by the day and DBA has had to create a waiting list to try to deal with the most insistent potential owners.
DBA is a small operation, just moving into new premises at Silverstone, one long planned so that production of the Mini Remastered can sit alongside the GT car, which really is a low-volume special. It's a variant based on a Jaguar XK, and looks exactly like an Aston DB5 and costs about £600,000.
For the Mini Remastered plan, David Brown built three prototypes: the luxury Monte Carlo, a traditional Classic and a more basic Club Sport. They're all the same size as the Issigonis car but they're built to a far higher standard than anything that ever came off the original production line. Each car gets the 1275cc four-cylinder engine.
Technically speaking – or legally speaking – this is a refurbishment business, which neatly avoids copyright issues. Even though the cars start with new shells from British Motor Heritage. These are joined to as much of an original car as possible, but there are hours of work deseaming and rebuilding to top spec.
We mean hours – there are around 1400 hours of work going into each car, with 400 taken up just by painting. Inside there's a Mini cabin but somehow there's also air con, sat nav, electric windows, Bluetooth and much more. It all fits in so neatly it looks like it was original.
Which is the clever bit. You have to look to work out that, on the outside, the roof gutters now look almost attractive, and the rear boot handle has gone, to be replaced by an electric catch. David Brown is nothing if not obsessive about attention to detail. This is the Mini as it would have been if Porsche had built it.
David Brown's father was a bit of a hero to the young David, and his Dad reckoned the Mini was a superbly engineered machine that was never made well. 'Maybe,' says Brown, 'I'm compensating for that now.'
If you're interested, give him a ring. Be prepared for it to be engaged.
Graham Scott is a writer for AutoCar.
Join our new commenting forum
Join thought-provoking conversations, follow other Independent readers and see their replies