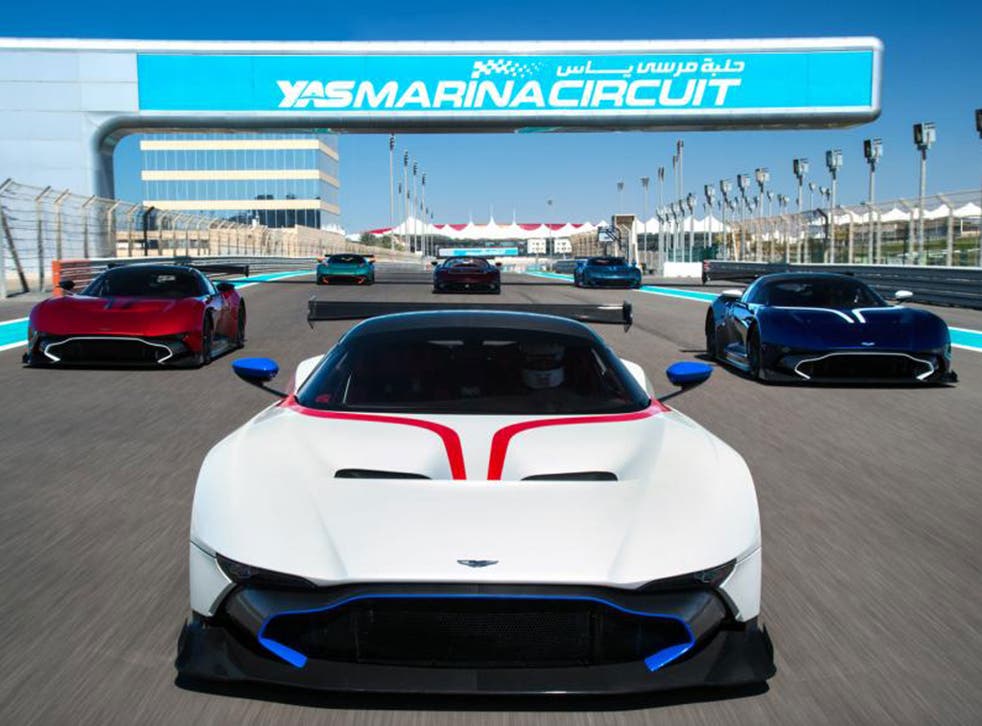 Aston Martin Vulcan: First buyers fly to Abu Dhabi for inaugural training session
The 24 lucky owners will receive six sessions over three years before they can race their new £1.8m toy
People who buy new performance cars often get a session of on-track tuition as part of the package.
If you've just bought an Aston Martin Vulcan (which is statistically unlikely, as there are only 24 of you), you get six. These are spread over three years and only after that are you let loose to actually race your £1.8 million toy.
Anyway, forget an afternoon of stale sandwiches and a couple of laps round Knockhill. The first six Vulcan owners have just completed their inital three-day training session – in Abu Dhabi.
Hosted by Aston's own works driver Darren Turner, this included tuition aboard a Vantage V12 S and GT4 racecar on Abu Dhabi's F1 circuit. After this, they were able to climb aboard their own cars for the very first time and venture out on to the track for both day and night sessions.
Rumours that the lucky six were flown to Abu Dhabi aboard a Vulcan bomber are understood to be exaggerated. Nonetheless, Aston says they were all very happy with the experience and their new cars alike.
That's just as well, as they've all got another five sesssion to go before 820bhp's worth of Vulcan is theirs to race. You wouldn't imagine any of them are regarding this as a chore just yet.
Join our new commenting forum
Join thought-provoking conversations, follow other Independent readers and see their replies