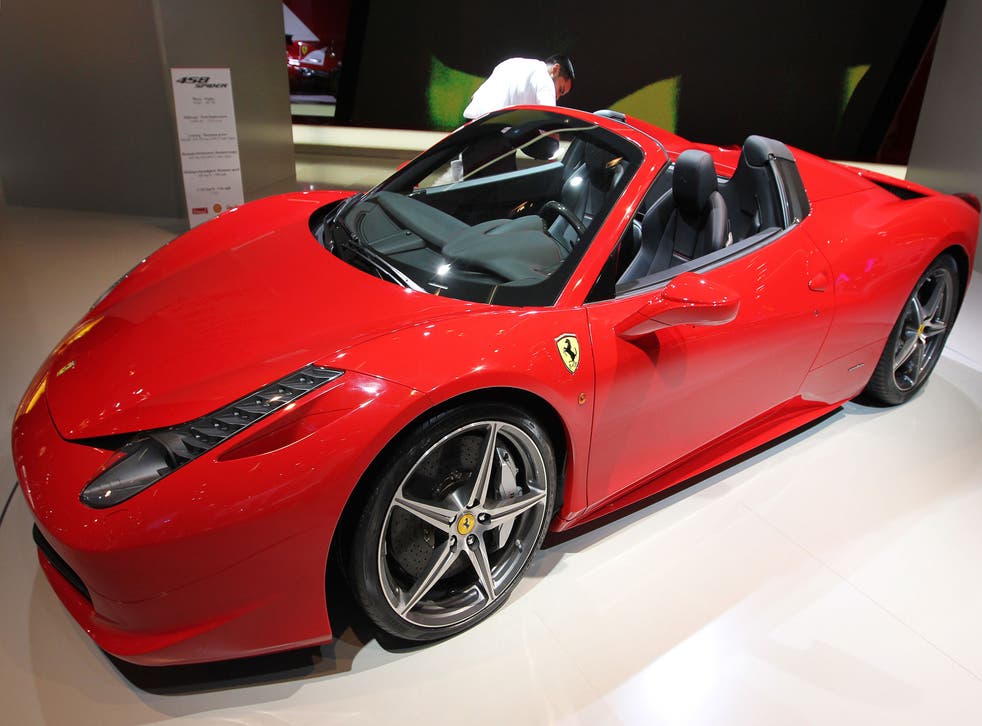 Ferrari 458 recalled over fears people can't escape the boot
Recall affects F458 Italia and F458 Spider vehicles
The National Highway Traffic Safety Administration (NHTSA) is recalling the Ferrari 458 over fears someone could get stuck in the boot of the car.
In a notice posted on the Safer Car website, the safety agency said Ferrari North America is recalling F458 Italia and F458 Spider vehicles manufactured between 5 March, 2010 and 20 May, 2013.
The sports cars are worth somewhere in the region of £150,000.
The reason for the recall is simple - if someone were to find themselves stuck in the trunk, they might struggle to escape.
The notice reads: "The secondary latch for the front trunk storage compartment may not release when the vehicle is stationary. As such, these vehicles fail to comply with the requirements of Federal Motor Vehicle Safety Standard No. 401, 'Interior Trunk Release'.
"In the event an individual is trapped in the trunk and the latch system does not release the trunk lid, it increases the risk of personal injury or possibly death."
The notice said dealers will modify the existing front trunk latch system with a new component that will meet requirements, free of charge.
Join our new commenting forum
Join thought-provoking conversations, follow other Independent readers and see their replies