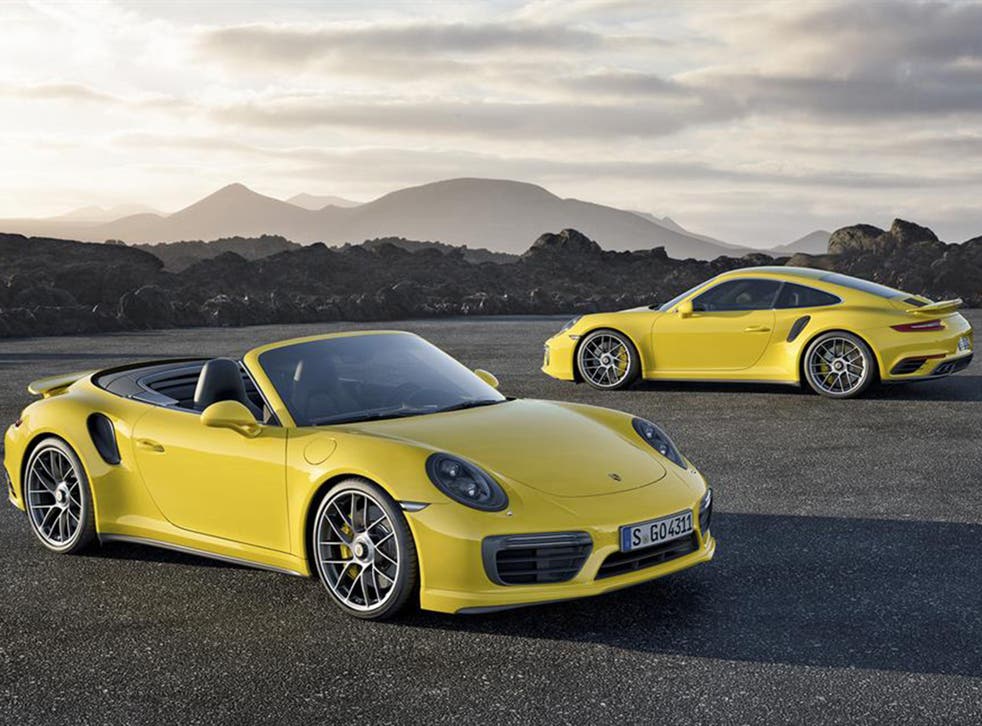 Porsche unveils revised 911 Turbo and Turbo S ahead of Detroit show
The Turbo is priced from £126,925 or £135,766 in cabrio form; the Turbo S is £145,773 or £154,614
Porsche has unveiled its revised 911 Turbo and Turbo S, which it plans to show to the world at January's Detroit motor expo.
The mild rework includes a more powerful twin-turbo 3.8-litre flat-six – boosted to 532bhp for the Turbo and 572bhp for the S. This means improved performance, too, with 0-62mph times of 3.0 and 2.9 seconds respectively and top speeds of 199mph and 200mph. Enhanced efficiency results in 31mpg for the coupé and 30.4mpg for the cabrio.
The cabin boasts a better touchscreen infotainment interface, there's a fresh front bumper with a revised splitter and modified LED indicators, and the 20-inch alloys are new, too. Optional extras include a front spoiler that rises by up to 40mm to clear speed bumps.
UK order books are already open; the Turbo is priced from £126,925 or £135,766 in cabrio form; the Turbo S is £145,773 or £154,614.
Join our new commenting forum
Join thought-provoking conversations, follow other Independent readers and see their replies