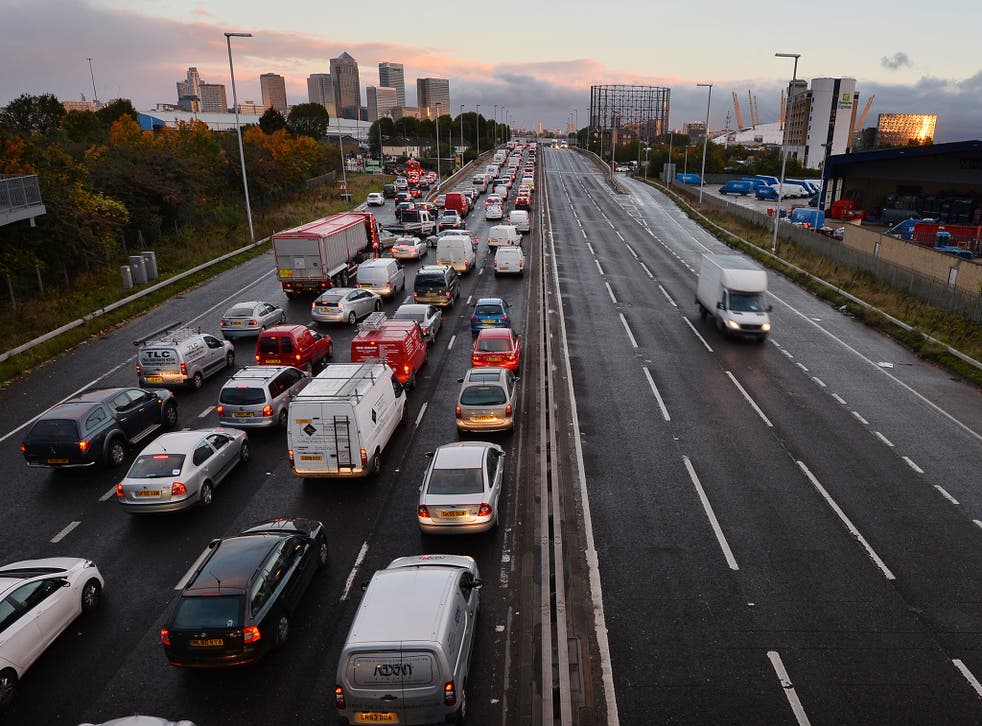 Third of all car journeys delayed by roadworks after Government gives money to councils for repairs
Despite the improvements, more than half of 2,000 motorists polled feel the state of Britain's roads are declining
A third of all car journeys are being delayed by roadworks after the Government injected cash into local authorities for repairs.
Last year, each council spent an average of £6million on road maintenance projects in their local area, which saw repairs rise by over a fifth to 21 per cent.
The local authorities were urged to bid for a slice of a £168million "pothole fund" while also being given a share of a £183.5million fund made available to repair roads damaged by weather.
A £275million fund will be shared between 28 councils for local infrastructure projects was also created this year.
As the repairs went up so have the delays and as a result, with a whopping 33 per cent of all car journeys in Britain now affected by road maintenance projects. A Freedom of Information request by an insurance company revealed the data.
"There are more roadworks than ever, particularly on more minor roads that have borne the brunt of cash cutbacks," an AA spokesman told The Daily Telegraph. "It is ironic that putting right one driver's woe will lead to another's."
Despite the improvements, more than half of 2,000 motorists polled felt that the state of the roads was declining.
Join our new commenting forum
Join thought-provoking conversations, follow other Independent readers and see their replies