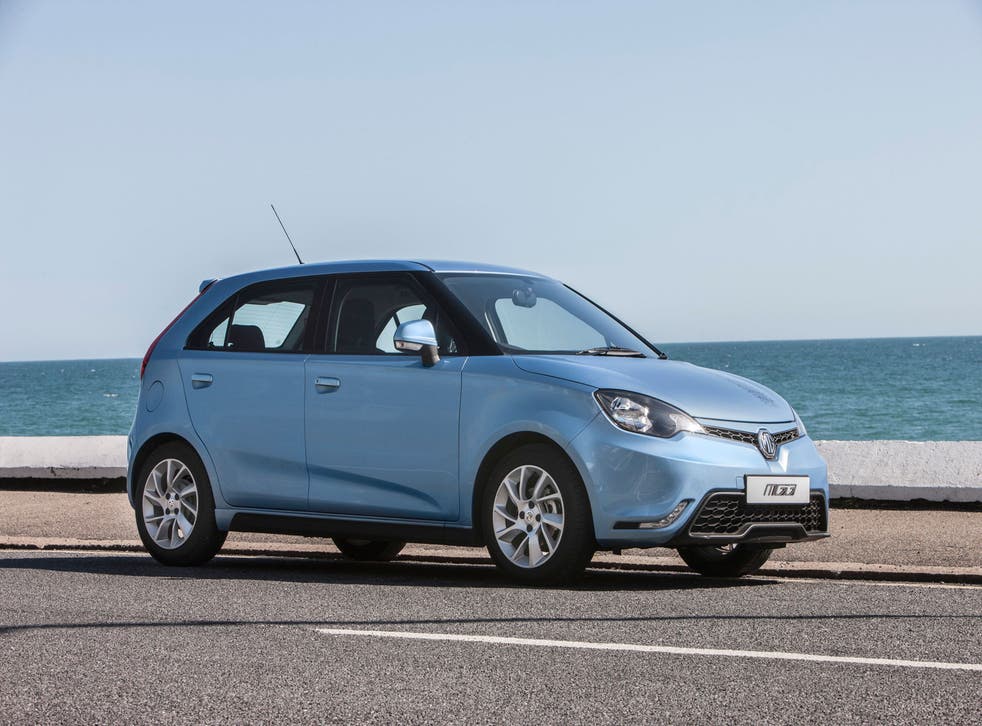 MG3 Form Sport, motoring review: The re-imagining of a much-loved marque
Price: £9,549
Engine: 1,498cc, four cylinders, 16 valves, 106bhp
Transmission: five-speed gearbox, front-wheel drive, 108mph, 0-62 in 11.4sec, 48.7mpg, CO2 136g/km
Some cars are greater than the sum of their parts, far better to drive than their spec and costs, and your own prejudices, would lead you to expect. The MG3 is just such a car.
Didn't MG used to make sports cars, along with the odd warmed-over Metro? And didn't it end up as a badge on sported-up Rovers before that final burning ember of the vast British Leyland empire fizzled out in 2005?
All true. Then there was the messy sale of some remnants to Shanghai Automotive, others to Nanjing Automotive, a mess cleared up when the former took over the latter. And always the promise existed of making MGs in the UK again, in a revitalised corner of the once-vast, now-dormant former Austin factory at Longbridge.
This has been happening for a few years now, starting with the brief resurrection of the MG TF sports car and continuing with the MG6, a medium-to-large family car with some irritating design details but extraordinarily good driving characteristics. They should be more popular, but we are scared to embrace the unknown.
Now the smaller MG3, a size-rival for a Ford Fiesta but at a lower price (even the top model costs only £9,999), offers a second way to experience the Sino-British connection, helped by much more appealing design to add to similarly engaging manners. Both cars were designed and engineered at Longbridge by mainly British brains, and both are assembled there from kits sent from China to which some European components are added. (These new MGs are built and sold in China, too, in much greater numbers.)
To regard the MG3 as a proper descendant of past MGs is to stretch a point, but it's a crisp, clean-lined design outside and in, and the ample hard plastics of the cabin say functional honesty rather than mere cheapness. Red highlights inside reprise the red detailing of the MG Metro/Maestro/Montego days, and there's room for four full-size adults. Despite the price, you get proper safety equipment, alloy wheels and multimedia connections on the grander models. A DAB radio, too.
Trim levels, slightly cheesily, are 3Time, 3Form, 3Form Sport and 3Style, but 3Form Sport has all the equipment you need, with much scope for personalisation, including a choice of 10 graphics packs for around £200.
The only disappointment lies in the engine. Just one is offered, a 1.5-litre, 106bhp petrol unit of no particular virtue. You might think 106bhp is plenty for a little car, but it's a heavy one at 1,150kg. That bodes well for its solidity but thwarts the efforts of the engine, given that the power figure doesn't tell you how feeble it feels at low engine speeds.
Despite this, there is a precision, a deftness, a transparency to the MG3's responses that are rare in a new, mass-market model. It steers beautifully, it rides smoothly over bumps, it flows in a way which just makes you feel good. You do have to work the engine hard, but it's not too noisy and a tidy gear-change action helps get the best from it.
A better engine is on the way in the form of a turbocharged three-cylinder unit shared with General Motors, which will use it in the Vauxhall Adam and the imminent new Corsa. (Shanghai Automotive, handily, is GM's main Chinese partner.) But, even now with its smaller engine, the MG3 really is worth a try. You'll be surprised.
Join our new commenting forum
Join thought-provoking conversations, follow other Independent readers and see their replies