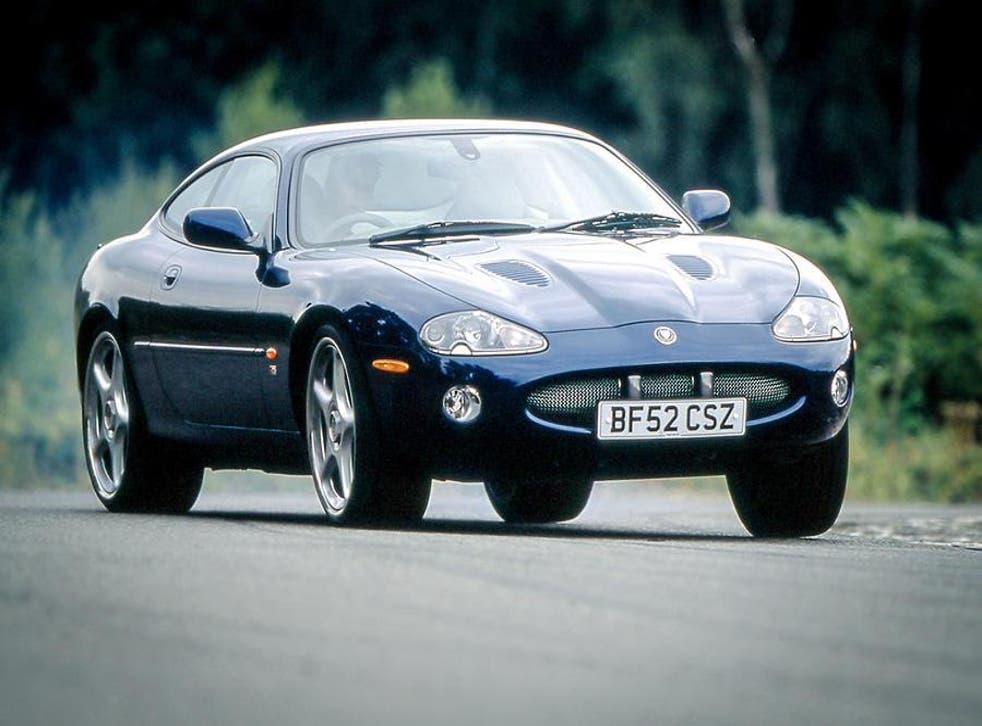 Ten of the best 400bhp sports cars at supermini prices
Bring your fantasy showroom to life by snaffling one of these £10k blasters
Some of the best sports cars of the last decade are becoming increasingly affordable.
Here's a few of our best buys...
Mercedes-Benz CL55 AMG (2001-2006)
Range £7000-£13,000
Sweet spot £9950
AMG has grown from a small family-owned tuning shop into one of the world's mightiest sub-brands. The 55-badged generation of tuned factory Mercs marked the point at which AMG became a mainstream supercar producer. Alongside the SL55 were supercharged versions of the E-Class and S-Class saloons, and the CL coupé, packing a rude 493bhp in what is arguably the most affordable used '55'. These M113K supercharged V8s can suffer cooling problems, so check for leaks from the radiator and into the transmission lubricant.
Porsche Cayenne Turbo (2002-2010)
Range £6500-£20,000
Sweet spot £9500
The first seriously fast SUV, Porsche's Cayenne Turbo didn't so much break the 400bhp barrier as batter through it in 2002. The 450bhp it offered then was only matched elsewhere in the Porsche range by the 911 Turbo (996). The cheapest used examples are way under our £10k target but you'll need plenty of spare cash to run it. Watch out for lumpily-running engines or less than smooth transmissions.
BMW M5 (1998-2003)
Range £8500- £14,000
Sweet spot £9500
The first V8 M5 had a 394bhp 4.9-litre engine. That was a hell of a lot of horsepower for a 1998 saloon, and a quick ECU 'reflash' plus the odd induction/exhaust upgrade ramped that up to nearer 450bhp.
This was the first properly modern M5, and it was an E39 too – considered byt many aficionados to be the best all-round 5 Series.
Range Rover Sport 4.2 Supercharged (2004-2009)
Price range £7500- £18,000
Sweet spot £9500
Some might throw their hands up at the idea of buying a used, original, Discovery-based L320 Range Rover Sport Supercharged. Most of the difficulties you're likely to experience will be relatively easily-fixed electrical quirks, but there could well be more significant suspension compressor and steering vibration issues.
Plug the ECU of your later-model RR Sport into the right laptop and you can boost its 385bhp to over 400bhp. That gives it sub-7.0sec potential for the 0-62mph dash.
Lexus LS600h (2007-2012)
Range £10,500- £36,500
Sweet spot £10,500
A Lexus hybrid with over 400bhp? Sure. The LS600h may look like a plutocrat's barge, but its combo of electric and V8 petrol motors divvies up a handy 438bhp. Not only will it hustle, it will do so with more comfort and space than just about anything else in this list. Your rear-seat passengers can watch DVDs in the front seat backs while you play with all the other toys. Faults? Too few to mention. Dependable performance and luxury.
Jaguar XKR (1996-2006)
Range £5500- £15,000
Sweet spot £9000
There's a big difference between 'lovely and cheap' and 'lovely' and 'cheap', and it's not just to do with the position of the speech marks. From a time before the deconstruction of the old Jaguar brand – and none the worse for that – the XKR epitomises cheap loveliness. You can see influences of classic C- and D-Type racers in that almost aeronautical bodywork, but there was nothing olde worlde about the 390bhp of the later 4.2-litre cars with the six-speed ZF auto gearbox.
Vauxhall Monaro CV8 (plus Monkfish Performance upgrade) (2004-2006)
Price range £7500-£10,000
Sweet spot £8000
The highly lovable small-block V8-powered Monaro is making its final bow as we speak. Smart operators have long since been gathering up early examples, raising prices, but the earliest Vauxhall-badged Holden Monaro CV8s are still affordable. In standard trim, the 5.7-litre engine only provides 335bhp, but more than one company can hoist that well over 400bhp car for a small four-figure outlay. Avoid cars with body damage as replacement panels can be very dear.
Nissan Skyline (1995-1998)
Range £6000- £15,000
Sweet spot £9000
Another great base for tuning, the twin-turbo 4WD Skyline GTR R33 starts off with 280bhp from its 2.5-litre six but can pretty much be made as fast as your wallet allows. Cult status has reduced supplies of sensibly-priced examples but you can still hit the 400bhp for £10k mark without
blowing wads of cash on major gearbox or fuelling system mods.
Audi S6 (2006-2011)
Price range £6000- £15,000
Sweet spot £9500
Before AMG went 'legit', Audi's Quattro GmbH factory tuning department was giving it large with big-power cars. By 2006 they'd given the RS6 a huge twin-turbo V10 engine, while its S6 little brother also had ten cylinders in the shape of a detuned Lamborghini engine. Its 429bhp delivered a 0-60mph time of just 5.2sec. Repair costs are a bit Lamborghini-ish too, so make sure your one has a full history.
Chrysler 300C SRT-8 (2005-2010)
Price range £8500- £14,500
Sweet spot £9000
Attach the word 'hemi' to a V8 engine and you'll get the attention of most fans of American metal. The 300C had a 6.1-litre 'hemi' V8 generating 425bhp straight out of the crate. That's 0-60mph in under 5.0sec power. You won't find many left in the UK, and the overall drive isn't as stellar as that of (for example) the BMW M5, but you'll have fun in straight lines. Warped brake discs and knocking front suspension can spoil that fun but generally speaking SRTs are nicely reliable.
Tony Middlehurst is a writer for AutoCar.
Join our new commenting forum
Join thought-provoking conversations, follow other Independent readers and see their replies