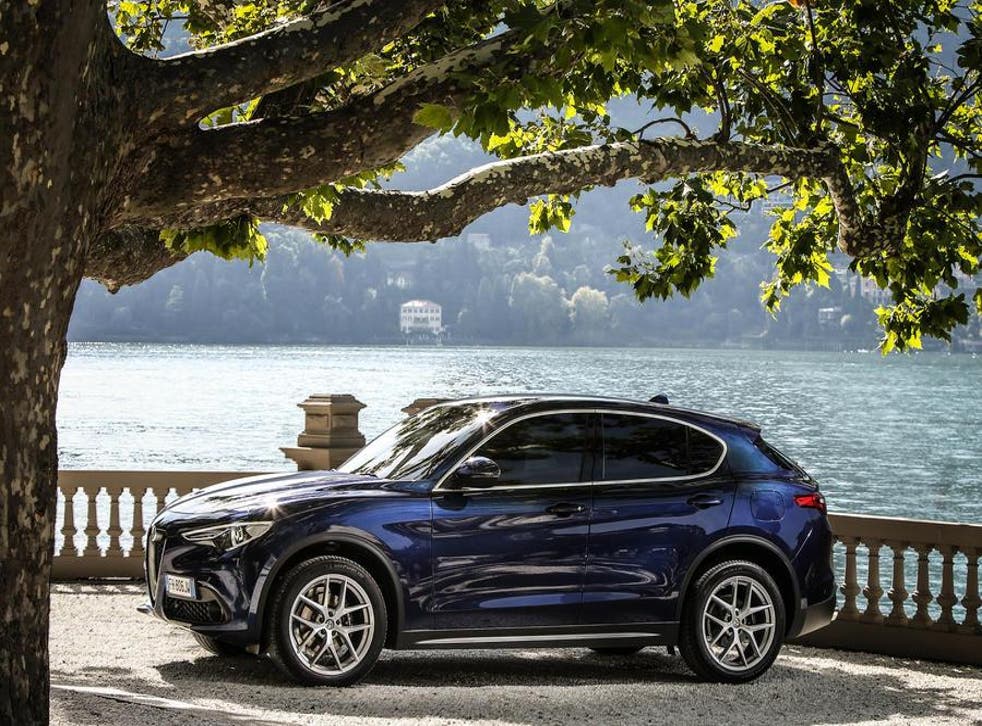 Testing the Alfa Romeo Stelvio in its spiritual home
Sarah Bradley takes Alfa Romeo's SUV offering to Italy's Stelvio Pass
What better place to launch a new mid-sized SUV than a tortuous mountain road? When that model is the Alfa Romeo Stelvio, it's a no-brainer to bring it to its spiritual home – and the place after which it was named – Italy's legendary Stelvio Pass.
The Alpine route's numerous hairpins, hair-raising descents and constant direction changes would put any car through its paces, but it's especially challenging for a high-riding model that is intended to head off-tarmac only occasionally. However, the Stelvio has plenty of sporty overtones, thanks to its light, stiff Giulia saloon underpinnings and four-cylinder petrol engine derived from the same model.
The SUV is 100kg-plus lighter than the Jaguar F-Pace, and Alfa's suspension-tuning skills mean it handles superbly for a normal car, let alone an SUV. With its taut, supple feel, it despatched those fast, winding bends with skill and aplomb.
That Giulia DNA shines through, with fabulous turn-in and nicely managed body roll. The steering lacks feedback but is well weighted, and the traction control cuts in early to control potential understeer. It all helps prevent you getting remotely out of control.
Alfa Romeo Stelvio 2.0T Super Q4

Show all 6
Our Stelvio had optional four-wheel drive, which kept things nailed down tight. The sole gearbox option is an eight-speed auto, which is slick and tight, and nicely complements the 2.0-litre turbo. Ours was the lesser of two states of tune; 197bhp or 276bhp. Diesel power is expected to take the lion's share of initial sales in the UK, although the ongoing issues around diesel means Alfa expects petrol to increase in popularity here.
With 243lb ft of torque, the unit pulls strongly low down and in the mid-range, although unusually for an Alfa it's not so happy up near the redline, either performance or sound-wise. The Stelvio's cabin isn't quite as impressive as the premium exterior, with too many hard plastics plus infotainment and sat-nav that don't match the systems of some rivals.
Fleet buyers will probably give the Stelvio the swerve, but private buyers will love it. This is not least due to its aggressive pricing; it's £7k less than the equivalent F-Pace and £4.5k less than an Audi Q5. The range-topper's £45,000 price tag almost looks good value, even though the kit count isn't the highest.
The Stelvio mid-sized SUV is stylish and classy, handles impressively and oozes style and performance. It's a real return to form for Alfa, in a previously unexplored market sector.
Alfa Romeo Stelvio 2.0T Super
On sale: September 2017
Price: £36,890
Engine: 1995cc four-cylinder, petrol, turbocharged
Power: 197bhp @ 4500rpm
Torque: 243lb ft @ 1750rpm
Gearbox: Eight-speed auto, all-wheel drive
Kerbweight: 1660kg
0-62mph: 7.2-sec (claimed)
Top speed: 133mph
Economy: 40.3mpg
CO2: 161g/km
Sarah Bradley is a writer for AutoCar.
Join our new commenting forum
Join thought-provoking conversations, follow other Independent readers and see their replies