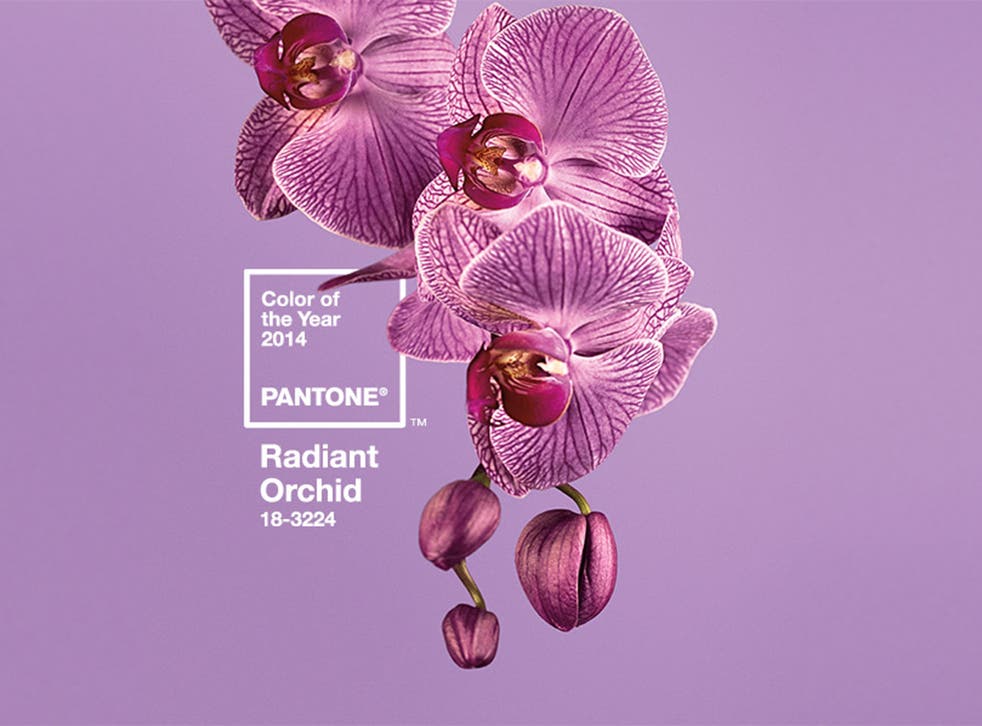 Pantone announces official 'colour of 2014' - is it your shade?
'Radiant orchid' follows in the footsteps of emerald and 'tangerine tango' to become the colour of 2014.
'Radiant orchid', a "captivating, magical, enigmatic purple", has been named the shade of 2014 by Pantone, the world's leading authority on colour.
"An enchanting harmony of fuchsia, purple and pink undertones, Radiant Orchid inspires confidence and emanates great joy, love and health. It is a captivating purple, one that draws you in with its beguiling charm," said Leatrice Eiseman, executive director of the Pantone Color Institute.
"While the 2013 color of the year, Emerald, served as a symbol of growth, renewal and prosperity, Radiant Orchid reaches across the color wheel to intrigue the eye and spark the imagination."
As a "dazzling attention-getter," the hue featured prominently on the catwalk and has started to make its way onto the red carpet, Pantone said.
Said to "enliven" the skin, designers including Juicy Couture, Jackie Fraser-Swan and Yoana Baraschi, have used Radiant Orchid in their spring collections.
To select the colour of the year, Pantone looks at what hues are making waves in the entertainment and film industry, art collections and product design, as well as popular travel destinations and other socio-economic conditions.
Recent winners include 'Tangerine Tango', 'Honeysuckle' and' Chilli Pepper'.
Join our new commenting forum
Join thought-provoking conversations, follow other Independent readers and see their replies