The Independent's journalism is supported by our readers. When you purchase through links on our site, we may earn commission.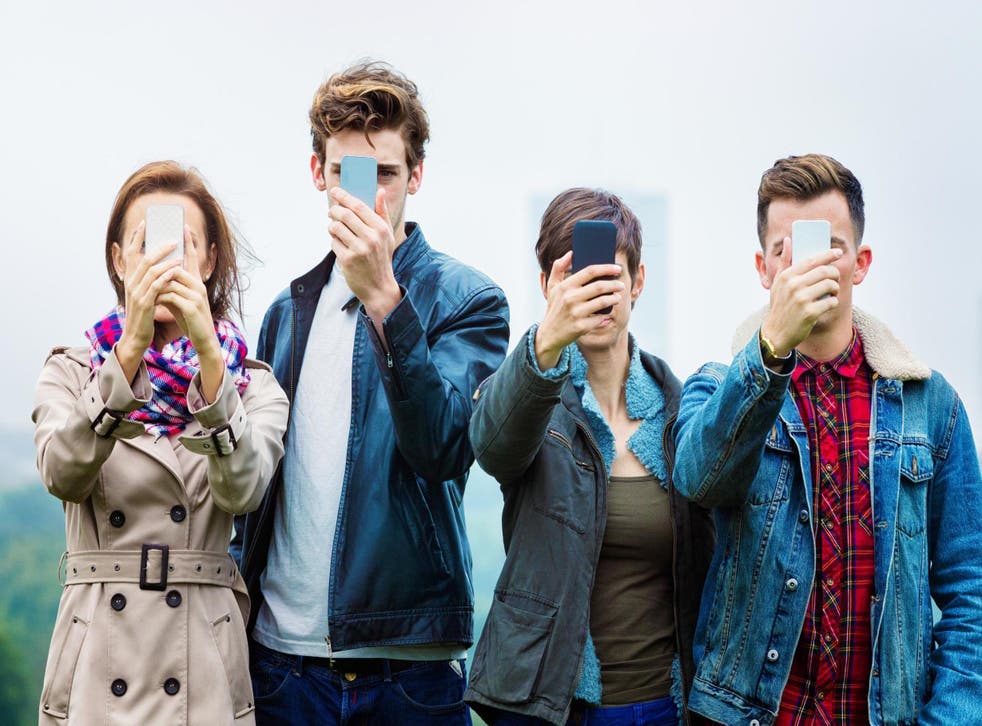 Five ways to break your phone addiction, according to an expert
Author Catherine Price shares her tips for beating phone addiction 
Chelsea Ritschel
in New York
Thursday 01 March 2018 16:36 Comments
Breakups can be difficult - especially when you have to do it with your beloved phone.
But according to Catherine Price, the author of "How to Break Up with Your Phone: The 30-Day Plan to Take Back Your Life," ending your technology addiction can actually be pretty simple.
Speaking to The Independent, Price described the phone addiction epidemic, including how to tell if you have an unhealthy relationship with your phone (you probably do) and some changes you can make to resist the lure of technology addiction.
According to Price: "The average person, based on data from more than 4.8 million users of Moment, is now spending four hours a day on their phone.
"Call it an addiction; call it something else. The point is, that's a quarter of your waking life," she said.
But the good news is you can take back your life - with just five simple steps.
The first step? Turn off all notifications - "except for phone calls, messages, and calendar," says Price.
Then, "re-enable the ones you realise you actually want - for example, Uber or Google Maps" as "The point is to only allow notifications that are actually useful to YOU, not the app designer," according to Price.
Next, leave your phone out of your bedroom.
While it may be tempting to spend hours scrolling through social media before you fall asleep, Price recommends charging your phone overnight outside of your bedroom - and investing in a standalone alarm clock instead.
Speaking of social media, Price suggests deleting social media apps altogether, as "they're specifically designed to suck you in," and only looking at social media from a browser or desktop version.
According to Price, if you must check social media, doing so on a "clunkier browser version" will help you beat the habit.
Rearranging your home screen is also important - "so that it contains tools, not temptations."
Price suggests moving apps such as email and the internet browser off the home screen.
And once you identify your biggest "time-wasters," Price told The Independent you should either move them or delete them from your phone.
"You need to figure out what your own biggest time-wasters and then move them off your home screen or delete them entirely.
"It can be useful to delete news, games (just reinstall them if/when you want to play), email if you can bear it, and whatever else your particular time sucks are.
"Or, hide them in a far-away folder with a funny title, such as 'Time-wasters' or 'Evil,'" Price suggests.
These can be games, shopping apps, news - whatever apps you spend the most time on.
However, the process will be personal - as each person needs to "get back in touch with - or perhaps identify for the first time - their priorities in life and change their behaviours so that their actions align with their intentions," according to Price.
But overall, Price told The Independent: "The goal isn't to spend less time on your phone; it's to spend more time on your life."
Register for free to continue reading
Registration is a free and easy way to support our truly independent journalism
By registering, you will also enjoy limited access to Premium articles, exclusive newsletters, commenting, and virtual events with our leading journalists
Already have an account? sign in
Join our new commenting forum
Join thought-provoking conversations, follow other Independent readers and see their replies