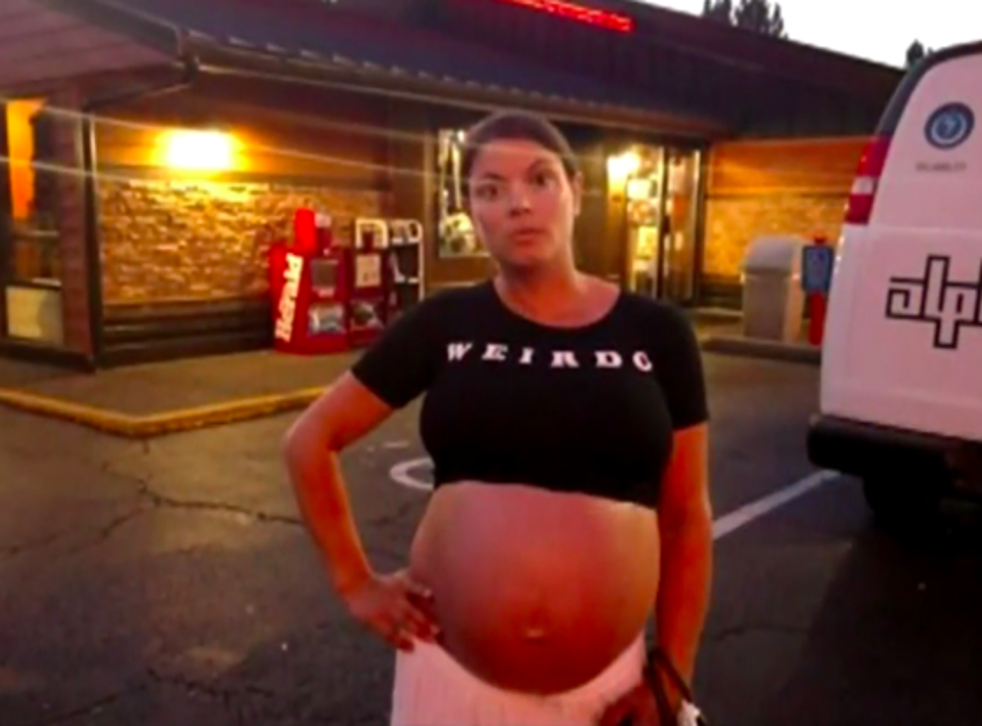 Restaurant turns away pregnant woman for wearing a crop top
'I wasn't out of bounds or out of line in any way'
Olivia Petter
Wednesday 06 September 2017 15:55 Comments
A woman from Washington was allegedly asked to leave a Seattle restaurant for wearing a crop top whilst seven months pregnant with twins.
Charisha Gobin told a local TV station that she had gone to Buzz Inn Steakhouse with her family wearing a long skirt paired with a black crop top that exposed her belly.
However, upon arriving, the server denied the expecting mother service, claiming that she has violated the "no shoes, no shirt, no service" health code policy by wearing a crop top.
To Gobin's shock, after entering the steakhouse to eat dinner with her family, a restaurant server approached her and said: "you can't be here in that shirt," she explained.
"Just because my belly was bigger and sticking out. But had it been anyone else, I don't think there would've been any problem whatsoever," Gobin explained to KIRO-TV.
Afterwards, the frustrated mother-to-be uploaded a photograph to Facebook which showed the offending outfit, writing, "I was just denied service at the Buzz Inn on State Avenue in Marysville for my outfit. I'm violating the health code."
The post was liked and shared by hundreds.
"I was very surprised by the response," she explained. "I think that says everybody pretty much agrees — I wasn't out of bounds or out of line in any way."
The Marysville restaurant have issued a statement apologising for the "misunderstanding," explaining that the server had been there for over 20 years and had clearly misjudged the situation.
Gobin likened her experience to being fat shamed, telling KIRO-TV that it was "pretty ridiculous" that her and her family had to drive to the other side of town in order to get something to eat, after the steakhouse asked her to leave.
Register for free to continue reading
Registration is a free and easy way to support our truly independent journalism
By registering, you will also enjoy limited access to Premium articles, exclusive newsletters, commenting, and virtual events with our leading journalists
Already have an account? sign in
Join our new commenting forum
Join thought-provoking conversations, follow other Independent readers and see their replies