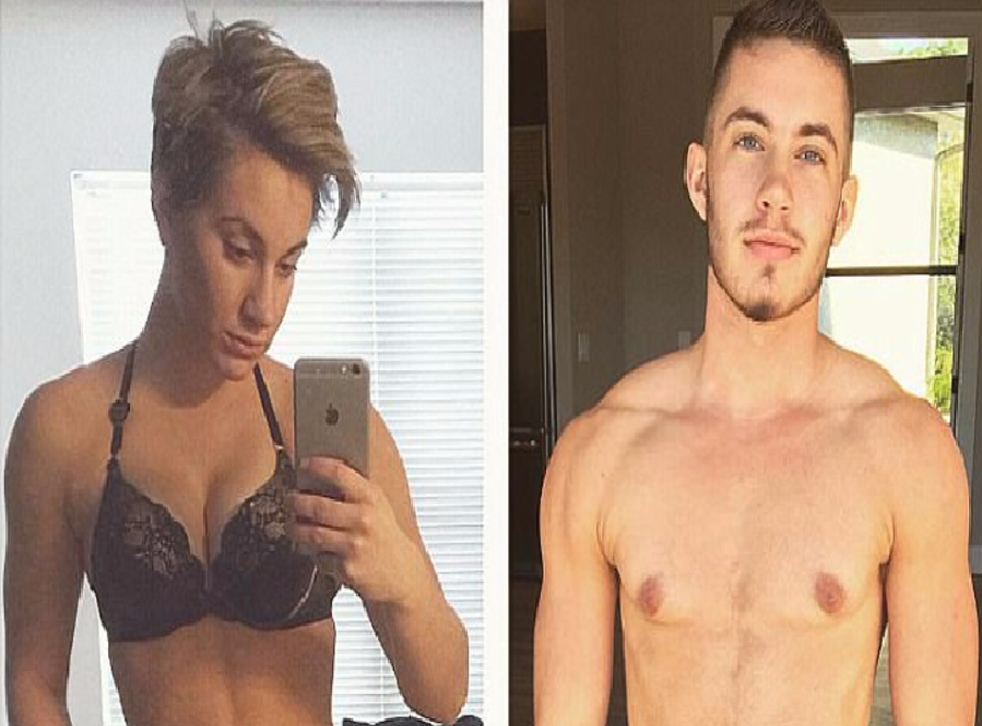 Trans man shares before and after images to prove not everyone shows 'signs' of transition
"You don't need anyone's approval but your own"
A trans man has taken to Instagram to share inspirational before and after images in a bid to prove that not everyone shows outward 'signs' before their transition.
Musician Jaimie Wilson, who transitioned from a woman to a man, regularly posts photos of his journey to track his progress.
But, in this recent set of images, Wilson wanted to take things one step further. He wanted to show his 115,000 followers that not every trans person's journey is the same and to stop people "judging a book by its cover."
In the left photo, Wilson shared a photo of himself as a woman pre-transition, posing confidently in a black bikini.
While the right image showed him standing topless as a man, post-transition.
Transgender in Pakistan

Show all 16
In the post Wilson reveals that when he first came out to friends and family, many refused to believe him because of how 'feminine' he was.
"I am posting this picture to show that not everyone has to show "signs" to be transgender. You don't have to pass a test to prove you're trans and you sure as hell don't need ANYONES approval but your own," he writes.
"I want people to see it doesn't matter what someone LOOKS like...if someone has the guts to tell you "I'm transgender" "I'm gay" "I'm bisexual" anything like that PLEASE BELIEVE them and be there for them because stereotypes need to be broken."
The post has since received more than 32,000 likes and an influx of messages thanking him for sharing this powerful message.
"I think you are beautiful. I think your story is amazing. I hope it empowers more of us in the LGBTQ community to be more open. Thank you for sharing," one person wrote.
Another added, "WOW what an amazing message. I admire you and your openness.
"You are truly inspirational and I for one applaud you for being yourself."
Join our new commenting forum
Join thought-provoking conversations, follow other Independent readers and see their replies