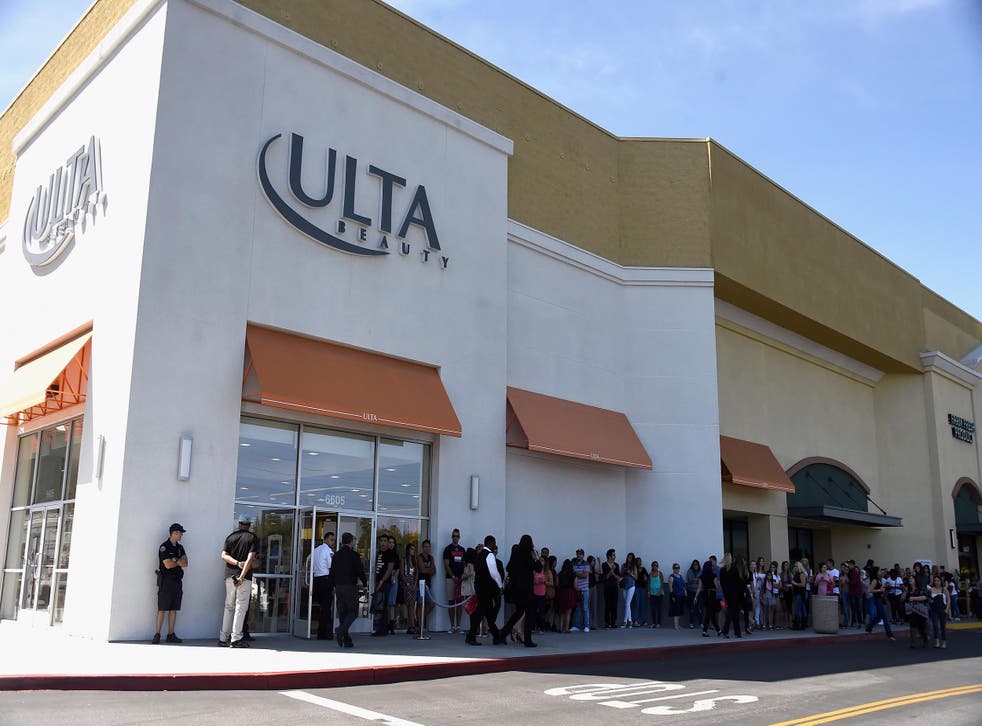 Cosmetic store ULTA has been accused of selling used makeup by former employee
There is nothing more satisfying than opening new cosmetics; prying open the packaging to reveal virtually perfect and untouched products is nothing short of a euphoric experience.
But one cosmetic retail giant, Ulta, has been accused by a former employee and people on Twitter of selling makeup that has already been used - and people are understandably disgusted.
Ulta has strongly denied that it is company policy to re-sell used make-up, and has promised to investigate.
As one of the biggest makeup superstores, with more than 500 brands in stock, Ulta is a power in the beauty industry.
And with deals, sales, and reward points that rival Sephora's, it is often the number one choice for makeup lovers - and for new brands as well. Online cosmetic companies switching to brick and mortar offerings are often stocked in Ulta before any other store.
But one former employee took to Twitter to share "what's going on behind closed doors" at Ulta - and it is disturbing.
While both Sephora and Ulta are known for their excellent return policies - according to the former Ulta employee, at Ulta these returned products immediately go back on shelves - without proper sanitation.
In a thread of tweets, @fatinamxo tweeted, "So I'm going to start a thread about a serious matter because I feel like makeup lovers should know what's going on behind closed doors.
"So I was a former employee at ULTA and whenever a customer would return a product, we were told by managers to repackage/reseal the item and put it back on the shelf.
"They would resell EVERYTHING. (makeup, hair care, skincare, fragrance, hair tools, etc."
The tweets continue, describing methods for cleaning eyeshadows to make them appear brand new, and managers at the stores who got mad if they saw products in the damage bin that looked like they could be resold.
Including pictures of used products, which were not sanitised but instead cleaned to look new, she also adds "This should be a warning to everyone. Always check your makeup before you leave."
In the series of tweets, @fatinamxo mentions that she contacted Ulta Corporate about the matter - but realised that other than mascara, the company representative could not confirm that other products were sterilised before repurchase.
The thread, which has been retweeted over 28,000 times, has makeup lovers horrified - and many are sharing their own stories of Ulta products they purchased that were already used.
However, Ulta has been adamant in their responses to people on Twitter that they do not resell used products.
Ulta seems understandably concerned by the claims - and it appears the company is doing everything it can to get to the bottom of the issue.
When asked for comment, Ulta told The Independent: "As a company, we do not condone the selling of used makeup and value the safety and health of all our guests. We will look into these disturbing claims immediately."
Join our new commenting forum
Join thought-provoking conversations, follow other Independent readers and see their replies