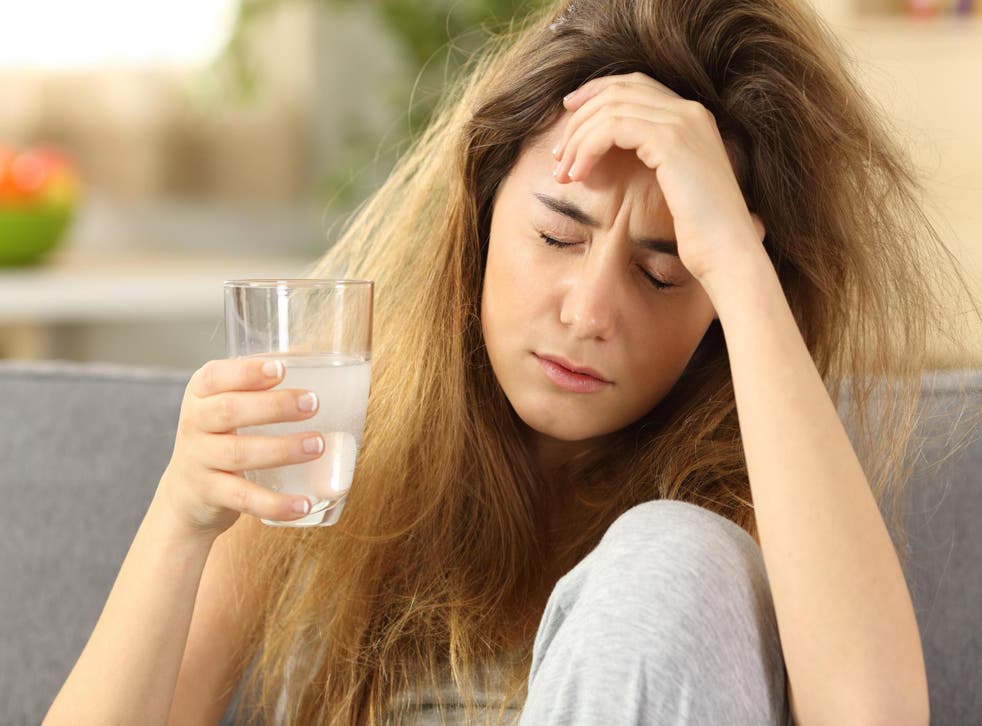 Vegans may suffer worse hangovers than meat-eaters, according to study
The study relied on sample size of just 13 people, however
There may be various benefits to following a vegan lifestyle, from improved health to helping the planet, but a new study has found one possible downside - worse hangovers.
According to researchers at Utrecht University in the Netherlands, who analysed how dietary nutrient intake influences hangover severity, vegetarians and vegans may experience more severe hangovers than meat-eaters because of two nutrients.
The researchers came to the conclusion after monitoring 13 social drinkers for hangover symptoms such as headaches, nausea, dizziness, vomiting, heart palpitations, and thirst, on a control night and after a night of drinking, and finding that those who ate a diet lacking in nicotinic acid, otherwise known as vitamin B3, and zinc, suffered more severe hangovers.
Dietary zinc intake was also "significantly and negatively associated" with severity of vomiting, according to the researchers, who explained that they relied on a "bootstrapping technique," a common "resampling technique used to estimate statistics by sampling a dataset with replacement," to account for the study's small sample size.
Vitamin B3 is found in meat, poultry and fish, as well as avocados, mushrooms, peanuts and whole grains, whereas zinc is most commonly found in meat, shellfish, eggs, legumes and dairy.
Six tips to avoid a hangover and 21 non-alcoholic remedies

Show all 1
Although vegan diets are able to provide all necessary nutrients, some studies have found that vegans are more likely to be deficient in nicotinic acid and zinc than those who eat meat.
While the findings, published in the Journal of Clinical Medicine, do show an association between a higher dietary intake of nicotinic acid and zinc and less severe hangovers, researchers acknowledged further research is required for a number of reasons.
In addition to increasing the sample size in future studies on diet and hangover severity, researchers said further studies should also include more elaborate food frequency questionnaires or "nutrient-specific dietary intake records for zinc and nicotinic acid," accompanied with nutrient assessments in urine and/or blood.
The researchers also said that the sample size in question was "too small to reliably assess possible gender differences," so the study was unable to investigate possible sex differences during the hangover state.
Vegan winemakers Freya - In pictures

Show all 11
And, despite the link between higher intake of nicotinic acid and zinc and less severe hangovers, the study concluded that it is "unlikely" that supplementing a diet with high levels of nicotinic acid and zinc would make someone who is already sensitive to hangovers "immune" to the after-effects of drinking.
Join our new commenting forum
Join thought-provoking conversations, follow other Independent readers and see their replies