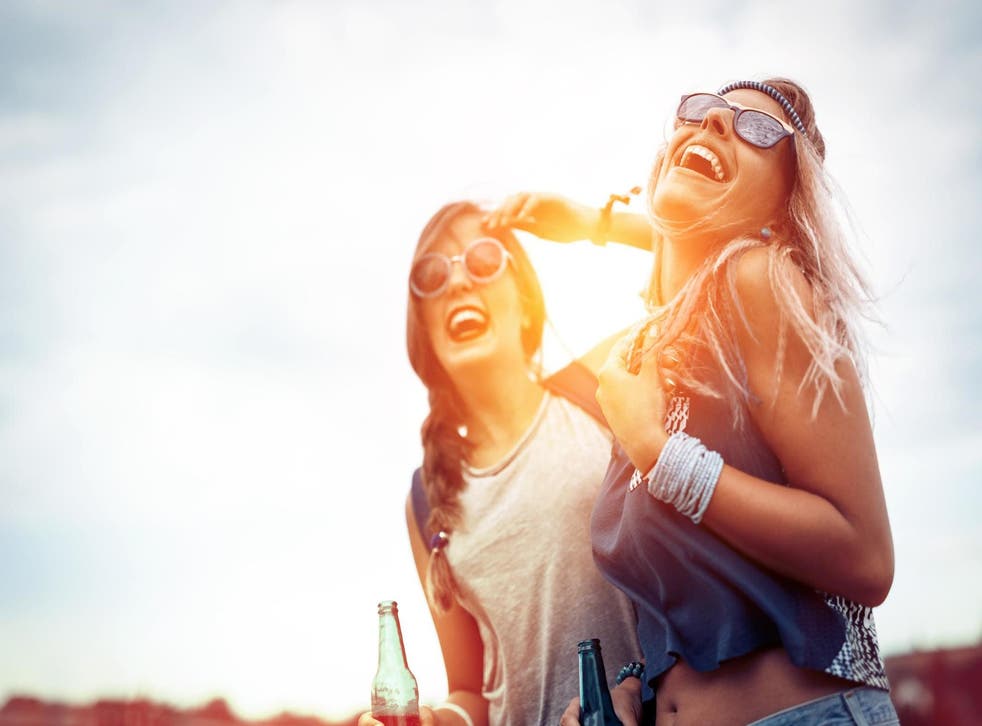 UK's first all-female festival set to take place this summer
The festival will bring 400 women together on a farm in Somerset
Britain will host its first women-only festival this summer, complete with meditation, vaginal steaming and a sacred womb tent.
Woman Fest will take place in August on a farm in Frome, Somerset and is being billed as a celebration of the sisterhood, switching out festival staples of indie music and alcohol for workshops and feminist debates.
Tickets for the weekend-long affair cost £225 and profits will be donated to tree-planting charity Tree Sisters.
Features at the festival will include a creativity tent with workshops on basket weaving, an expression stage, where ticket holders are encouraged to perform in any way they like and insecurity guards, who will wander around the festival noting down people's insecurities on pieces of paper and ceremoniously burning them at the end of the weekend.
Dance, comedy, yoga and punk music will also be included in the eclectic programme.
"Woman Fest has been born out of an intention to rekindle gathering spaces for women," the event's website reads.
"We are responding to a need of the time, to create opportunities for women to come together in these fundamental and empowering ways.
"Our intention is to all celebrate all things woman! From creativity to our embodied existence; rekindling ancient hand crafts, to bringing feminine consciousness into business."
Speaking to The Observer, Jacout revealed that 150 people have signed up for the festival so far and she's hoping to fill the 250 remaining places in the coming weeks.
She said that all those who identify as female are welcome at Woman Fest, including transgender women.
"We're also happy to have non-binary people provided they have a vagina," she said, "but not non-binary people with a penis because we have to draw the line somewhere."
Join our new commenting forum
Join thought-provoking conversations, follow other Independent readers and see their replies