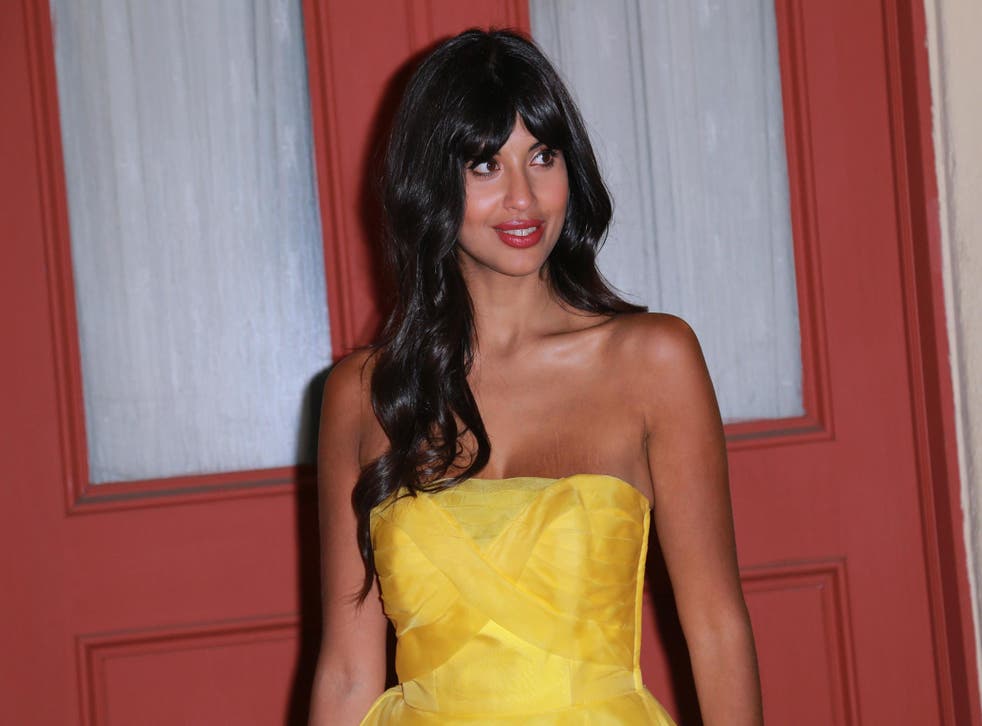 Jameela Jamil opens up about embracing breast stretch marks: 'They are nothing to be ashamed of'
'Seeing you embrace your body helps me feel like mine can be seen as more 'normal' too!'
Jameela Jamil has opened up about learning to embrace the stretch marks that she has on her breasts, revealing that she's frequently offered makeup during photo shoots to cover them up.
The star of The Good Place has become an outspoken advocate of self-love as of late, launching her "I Weigh" movement earlier this year to encourage people to become less concerned with their physical appearances and more on their personal values.
Jamil recent took part in a photo shoot for Arcadia magazine where she wore a pink, strapless dress, with the stretch marks on her breasts clearly visible.
"Embrace thine stretch marks. They are nothing to be ashamed of or cover up or edit out," she wrote on Twitter after the pictures were published, adding the hashtag "#saynotoairbrushing".
Jamil has continued to discuss the subject of breast stretch marks over the past couple of days, explaining in a recent tweet that it's often assumed that she would want to have them concealed.
"I always get offered makeup for my t*ts and always say no, because of HOW much I cried when I first developed stretch marks at 17, because I didn't see ANY on women in the public eye," she wrote.
"I thought I was a freak. I'm here to tell you all YOU are NOT freaks."
A number of people have praised her for the candid comments about stretch marks, which has launched a discussion how they struggle with the same body insecurity.
"Oh my gosh, thank you for this! As someone who developed really quickly, I've had stretch marks on my breasts since I was 13," one person wrote on Instagram.
"I was so ashamed as I always associated stretch marks with pregnancy, and all I wanted was perky little breasts! Seeing you embrace your body helps me feel like mine can be seen as more 'normal' too!"
Another tweeted: "When I was in my late teens, an older woman in my life who I love and respect told me to stop wearing tops that showed them because 'nobody wants to see your stretch marks flopping about'. I've kept that with my for YEARS, and it's a bloody joy to see you embrace your body."
Earlier this year, Jamil was commended for her response to a stranger who'd body-shamed her at the gym.
Support free-thinking journalism and attend Independent events
After being told by the man that she could look "amazing" if she made greater efforts to "improve" her body, the actor and activist posted a video online explaining how comments like his could deter people from going to the gym at all.
"Don't walk up to someone and impose your belief of what you think they should look like onto them," she said. "Don't do that to women, don't do that to men, don't do it to anyone."
Join our new commenting forum
Join thought-provoking conversations, follow other Independent readers and see their replies