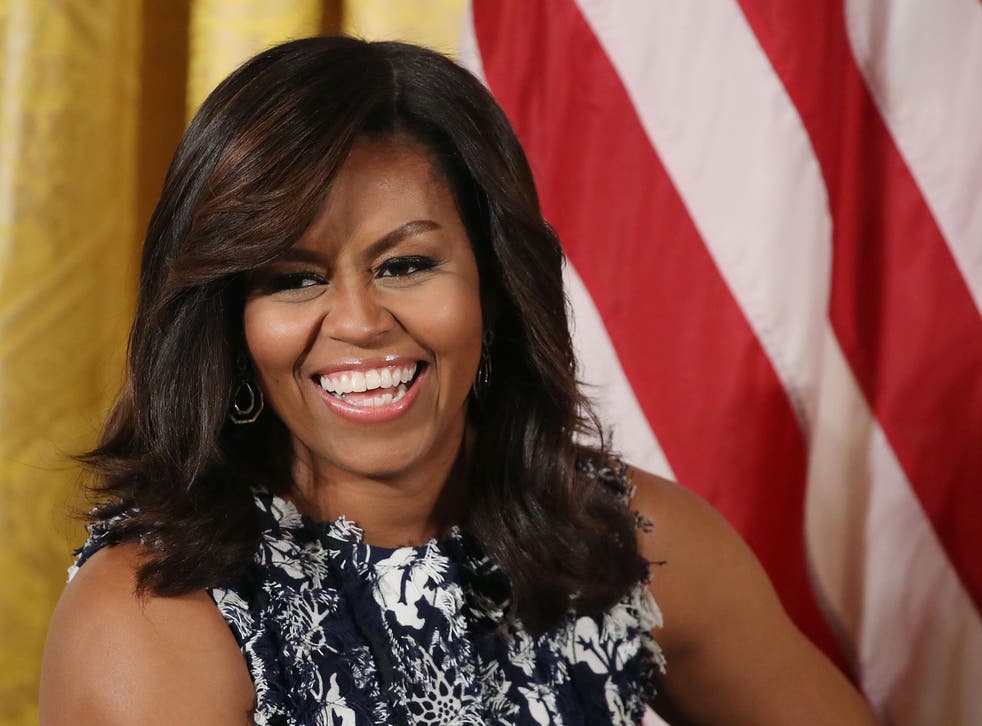 Michelle Obama gives Meghan Markle advice on marriage in the public eye
'Don't be in a hurry to do anything,' the former first lady advises the duchess
Having spent eight years living in the White House as half of one of the most powerful duos on the planet, no one is better equipped than Michelle Obama at knowing how to maintain a happy relationship in the public eye.
Seven months since she became an official member of the royal family, the Duchess of Sussex has seemingly adapted very well to the role, having recently taken on her first solo project with the release of the Together cookbook.
However, being a part of one of the most famous marriages in the world can take its toll, which is why Michelle has shared the advice that she would give to the duchess about handling the pressure.
Michelle and Meghan are similar in the sense that neither of them ever expected their lives to turn out this way, as the Becoming author explains in the January issue of Good Housekeeping.
"Like me, Meghan probably never dreamt that she'd have a life like this, and the pressure you feel - from yourself and from others - can sometimes feel like a lot," she says.
"So my biggest piece of advice would be to take some time and don't be in a hurry to do anything.
"I spent my first few months in the White House mainly worrying about my daughters, making sure they were off to a good start at school and making new friends before I launched into any more ambitious work.
Prince Harry and Meghan Markle – in pictures

Show all 55
"I think it's okay - it's good even - to do that."
Another aspect of public life that Michelle feels very strongly about is taking on projects that you have a real passion for.
During her time as first lady, Michelle launched the 'Let's Move' public health campaign in effort to encourage children to become more active and to combat childhood obesity.
"What I'd say is that there's so much opportunity to do good with a platform like that - and I think Meghan can maximise her impact for others, as well as her own happiness, if she's doing something that resonates with her personally," she says.
Last month, Meghan reunited with the women from the Hubb Community Kitchen in west London who inspired the Together cookbook, a charitable cookbook that supports people affected by the Grenfell fire.
In the foreword for the recipe book, Meghan expresses the importance of people from different background coming together, writing: "Melding cultural identities under a shared roof, it creates a space to feel a sense of normalcy."
Join our new commenting forum
Join thought-provoking conversations, follow other Independent readers and see their replies