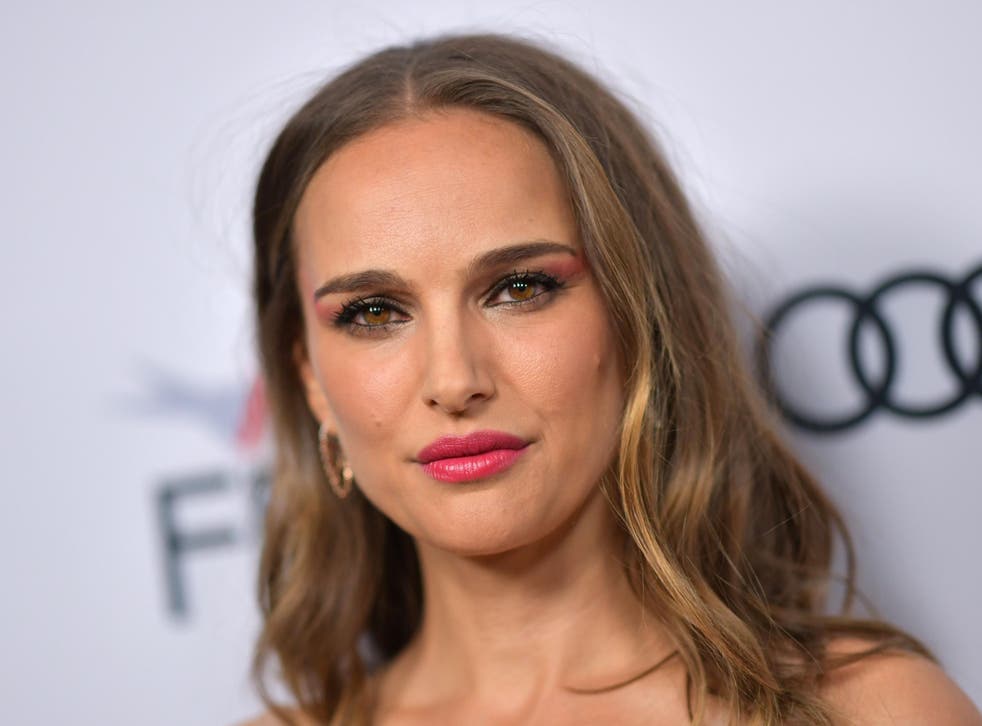 Natalie Portman says women have been 'socialised to believe that we're not feeling angry'
'When I realised that, there was a sudden shift in my mind'
Natalie Portman has spoken out about the way in which women have been taught to suppress their anger, expressing her belief that women have been "socialised" to interpret their rage in a specific way.
In a new interview the actor opened up about how when women experience anger, they are frequently pressured into feeling as though it is a different emotion.
"We've been socialised to believe that we're not feeling angry – we're feeling sad, we're feeling upset," Portman said.
"And when I realised that, there was a sudden shift in my mind, and I thought, 'Oh my god, all those times where I would burst into tears, I was actually angry!' I just didn't know how to express it!"
During her interview with Harper's Bazaar, the Oscar winner also touched upon the difficulty women face when being valued on their appearances, and the positive impact of the Time's Up movement.
In January 2018, Portman was one of several celebrities who donated $50,000 (£40,900) to the Time's Up movement, an initiative launched to combat sexual harassment and assault.
The star outlined how her work with the Time's Up movement has helped her make the acquaintance of several other female celebrities who she finds inspirational.
"I've been so inspired by the many women I've met through Time's Up – like Reese Witherspoon, America Ferrera and Kerry Washington – who are doing such impressive creative work, producing, acting, directing and taking such good care of their families," Portman stated.
"Whenever I think I have too much to handle, I see what they're doing and know I can do more."
Portman also spoke of her admiration for Maria Grazia Chiuri, who was named the first female artistic director of French fashion house Dior in July 2016.
Portman, who is the face of the fragrance Miss Dior, explained the importance of an influential individual like Chiuri designing clothes for other women.
Celebrity Vegans: From Beyoncé to Natalie Portman

Show all 13
"It's wonderful to have a woman designing for other women, someone who understands us, and knows that maybe we might want to wear a T-shirt with a skirt and flats, or pockets in our dresses," she said.
"If a woman can't breathe in her dress, what does that mean? It's the most literal symbol of oppression that you could possibly have – it's so political."
It was recently announced that Portman will play a "female Thor" in the latest sequel from the Marvel franchise of the same name.
Natalie Portman Lays Out How Women Can 'Gossip Well' in the Age of Time's Up
The September issue of Harper's Bazaar is on sale on Friday 2 August.
Join our new commenting forum
Join thought-provoking conversations, follow other Independent readers and see their replies