Current accounts: How Britain's banks 'are ripping us off'
A year-long investigation into retail banking concluded most of us could save £70 a year by switching current accounts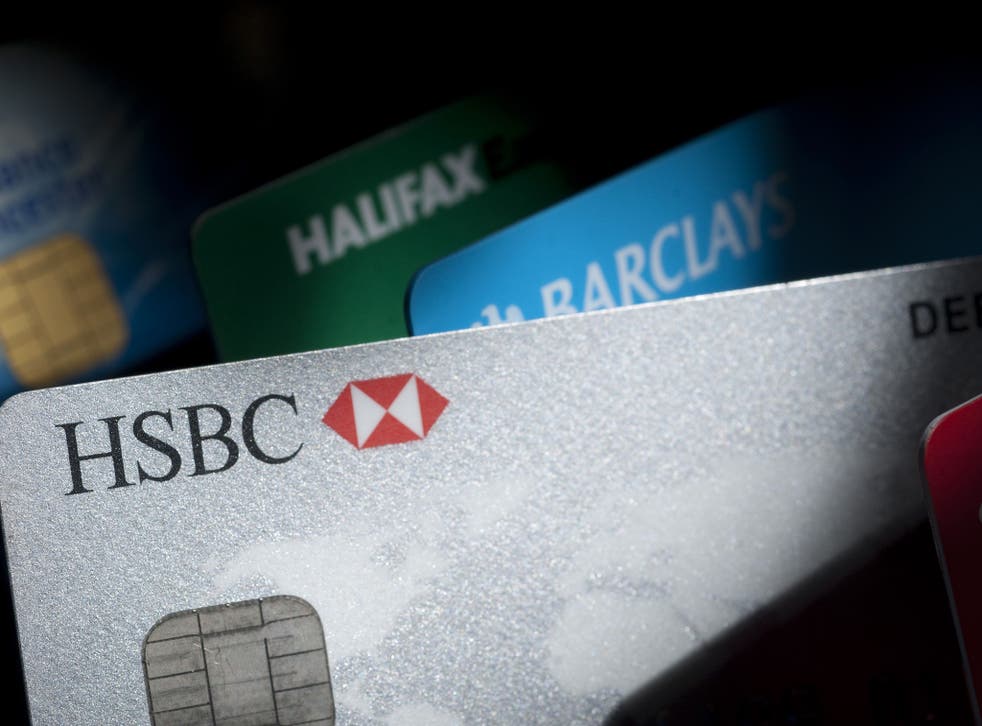 Britain's banks are ripping us off when it comes to current accounts, the Competition & Markets Authority has said. After a year-long investigation into retail banking it concluded that most of us could save £70 a year by switching current accounts.
Those who slip into the red could save twice as much, while heavy overdraft users could save on average £260 a year by moving to a better-value account.
So what does the watchdog propose to do about it? Almost nothing, it turns out. But the report finding published yesterday were only provisional, and the CMA will publish its final proposals next spring.
But the chance of there being some real chunky guidelines for banks to force them to play fair with customers looks pretty slim.
What has the CMA actually proposed? It said: "Banks must address long-term problems and make it easier for customers to take charge of their accounts." It says potential solutions are requiring banks to prompt customers to review their service at certain "trigger points".
"We think customers need to be put in charge of their banking," said Alasdair Smith, chairman of the retail banking investigation.
The report didn't go down well with experts. "These proposals don't go far enough," said Which? "The report misses the opportunity of making significant change," said Post Office Money. "A missed opportunity to shake up a model which is arguably unsustainable and stifles competition through lack of transparency," said PWC.
Switching accounts
What's the problem?
Very few people switch their current account; 57 per cent of consumers have been with the same bank for 10 years and 37 per cent for more than 20. There are lots of reasons why people don't switch – apathy being a key one – but even those that do try face the barrier of not being able to work out which account is best for them when faced by a bewildering number of choices of fees, charges, interest, extras, and so on. In fact just 3 per cent of people moved to a new bank account last year.
What did the CMA say?
"Bank customers fear that switching their current account to a new bank will be complicated, time-consuming and risky."
It added: "The investigation discovered that accounts which are more expensive and below-average quality are not losing customers to cheaper and better alternatives at the rate that would be expected in a well-functioning market."
Its recommended solutions include requiring banks to prompt customers to review the service they get at "trigger points", such as if their local branch closes or overdraft charges change. It also wants to make it easier for customers to compare offers, with greater access to banking history and a comparison website.
Is that enough?
No. The proposals are wishy-washy and won't make much difference. Banks must be forced to tell customers if they're being ripped off and fined if they don't play fair.
Business news: In pictures

Show all 13
Overdrafts
What's the problem?
It's impossible to compare overdraft charges across banks, because they all seem to charge differently. Some have a monthly fee and others a daily fee, while some charge a high interest rate on overdrawn balances and others have a mixture of all. There are also a range of penalty charges which differ from bank to bank.
There is also the problem that those who go into the red often – and therefore would benefit most from switching – are much less likely to switch because of the fear their overdraft limit may be cut or even turned down.
What did the CMA say?
"We have particular concerns about overdraft users. Many believed they did not use an overdraft or they underestimated their usage. Despite having the most to gain from switching, are less likely to switch than other customers."
It suggested that the online tool Midata – which rounds up information about charges and fees – could be improved to make it easier for consumers to compare bank accounts and find the one that is best suited to their financial situation.
Is that enough?
No. Banks should be forced to have an easily comparable menu of charges so that consumers can see at a glance how much an overdraft will cost them at another bank, rather than have to get out the calculator and try and do some complex sums to have any idea.
The cost of accounts
What's the problem?
Banks make great play of the fact that they offer free banking – but critics point out that banking is not free, someone has to pay for it. In simple terms those struggling with their finances who slip into an authorised overdraft are funding the free banking enjoyed by the better-off. They are slapped with huge fees and penalty charges.
In addition, those who keep a credit balance in low interest accounts – most of those on the market – also suffer through the lost interest they could have earned on the cash elsewhere. It is estimated that interest foregone cost customers more than £3bn in 2013 alone.
What did the CMA say?
Current accounts generated revenues of approximately £8.7bn in 2014 for the banks. But the watchdog decided not to recommend ending "free if-in-credit" accounts as it "saw no convincing evidence that their prevalence distorted competition". It added that "some banks have already devised accounts which compete with free if-in-credit through the rewards they offer."
Was it enough?
Not for some of the challenger banks, who argue that free banking is misleading to customers and a barrier to entry for them into the market. A charge for a current account would be controversial but would make it easier for new banks to compete equally and would reduce the massive burden of current account fees which currently falls on hard-up people.
Banks could mitigate the impact on those angry at losing their free banking by offering free banking to those with a decent credit balance – say £1,000, as already happens with some accounts.
Join our new commenting forum
Join thought-provoking conversations, follow other Independent readers and see their replies