How to change bank accounts: the easiest way to switch your account
You are very likely to have the wrong bank account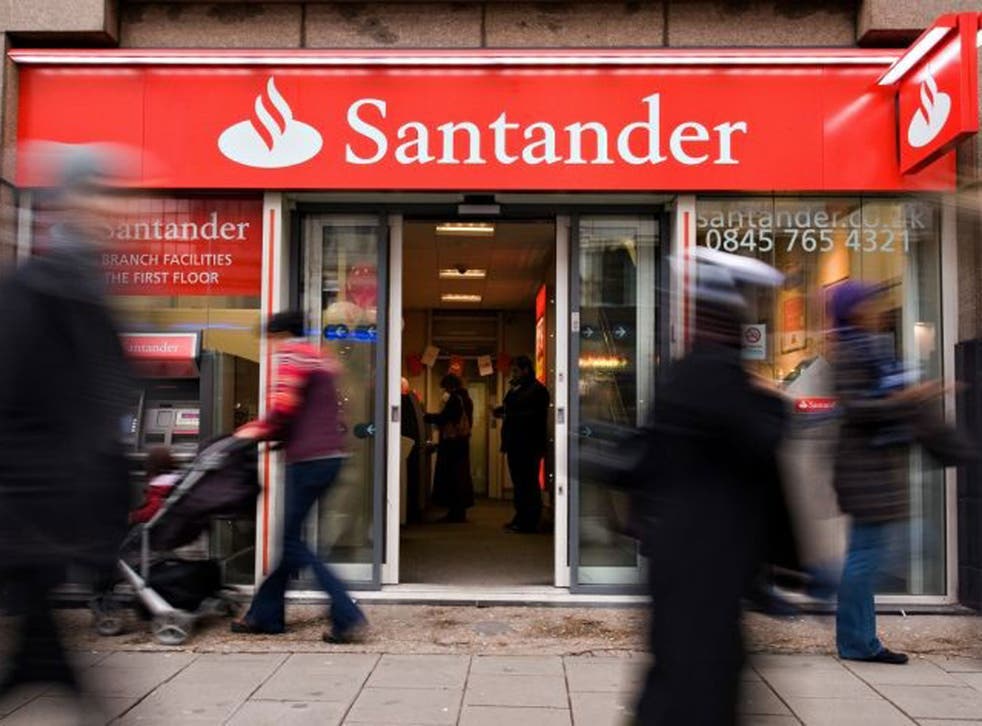 Millions of bank account customers should switch accounts to save money, not just those with Santander 123 accounts who will see their monthly charge soar from £2 to £5 from January. Millions more are left out of pocket every year by sticking with the wrong account.
I'm fed up with new charges being introduced on my bank account. But what can I do about it?
The simple – and thankfully these days relatively quick solution - is to switch to another account. So if you are one of the three million Santander 123 account customers angry about seeing your annual charges climbing from £24 to £60 from January, find another cheaper account.
Which is the best account to move to?
That's impossible to say. There's not one account that works out as the best for everybody – it totally depends on how you use your account. For some, such those who slip into the red often, a low-cost overdraft will be the most important thing. Others will be more attracted by interest on credit balances or even a debit card that offers low-cost transactions abroad.
So even if I'm not unhappy, I may not actually have the right account?
You are very likely to have the wrong bank account. If you've remained loyal to the same bank for years you're almost certainly losing out in terms of charges or fees. In some cases that could mean being hundreds of pounds worse off, especially if you pay a monthly fee for your account.
How can I find the right account?
Finding the right one is really difficult, to be honest. Why? Because comparing current accounts to find the best value is now almost impossible because of all the different types of charges, fees and interest. In fact research published earlier this month suggests 55 per cent of people find it impossible to determine the value of their account, in terms of cost and what they receive in return.
One of the biggest problems is that, even though new rules that came into force a year ago make switching much easier, people are confused about which account to choose and are even scared they may end up with an account that isn't any better than what they already have. According to the research by Tesco Bank, only 14 per cent of people believe there are large differences between current accounts, meaning most are completely ignorant of the savings they could make by switching.
Are there differences?
There certainly are. Some accounts pay a decent interest on credit balances, for instance, while others pay none. Meanwhile, some charge daily overdraft fees while others have monthly charges or set fees.
How am I meant to work out which is the best account for me?
With great difficulty, which is the problem. If you keep a lot of money in your account then you may be better off with the one that pays the most interest, although with some accounts including other benefits, you may be better off choosing one of those. If you go into the red then it's even more important to find the right account – one that charges you the least for your type of borrowing. For instance, a £100 fee-free buffer could mean avoiding all charges.
Andrew Hagger of Moneycomms recently analysed the market for The Independent. He said: "If it's a cheap overdraft that's most important, then it's worth considering First Direct (first £250 interest free) or M&S Bank (first £100 free).
"For those seeking interest on credit balances or reward for their custom, for balances of £2,000 or less consider Halifax Reward or TSB Classic Plus, and for £3,000 take a look at Tesco Bank. Lloyds and Santander 123 are tops for those with balances of £3,000-plus, with the latter clearly the market leader for balances over £5,000 – paying an attractive 3 per cent gross up to balances of £20,000.
"While some people may be put off the Santander 123 account because of the monthly £2 fee climbing to £5, remember it also pays cashback on your utility direct debits, which will help offset the cost. If you're seeking a cheap debit card for use overseas, then Norwich & Peterborough building society offers this facility for free worldwide, while Nationwide and Metro bank are much cheaper than the main banks in this area."
What about if customer service is more important to me that interest?
The consistent top performers for service are online bank First Direct and the Co-operative Bank.
If there are better current accounts out there, why doesn't everyone switch?
More people are, especially since seven-day switching came into force two years ago. The latest current account figures reveal that 1.1 million people moved banks in the last 12 months. Santander, the Halifax, Nationwide building society and Tesco Bank won the biggest share of current account transfers, while Barclays and NatWest lost the most customers. With Santander's latest increase in charges, however, they could soon see more customers seeking better deals elsewhere.
What can be done about the problem of people not switching accounts?
The Competition and Markets Authority is currently investigating the current account market and is set to report later this year. Hopes are high that it will demand a shake-up to make accounts easier to compare and ensure banks play fair with customers and don't confuse them into staying in the wrong account.
Join our new commenting forum
Join thought-provoking conversations, follow other Independent readers and see their replies