Drive down the cost of your car insurance
Motorists feel they pay too much and now the regulators have caught up. Chiara Cavaglieri and Julian Knight see how you can take control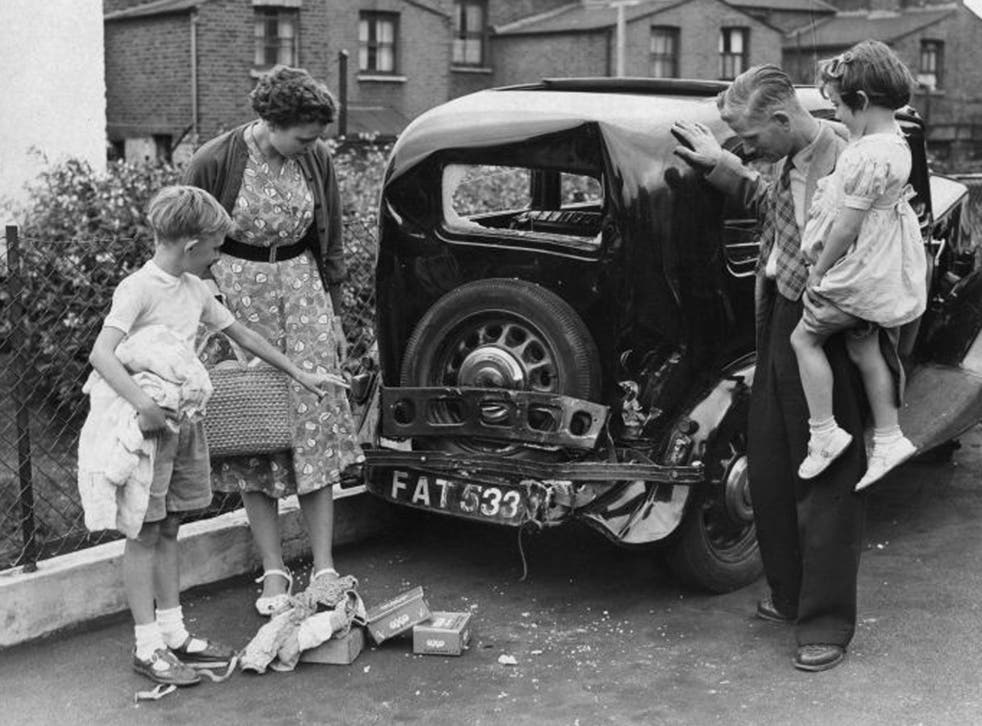 It will come as no surprise to motorists that we are paying too much for car insurance, but now the Competition Commission (CC) agrees premiums are unnecessarily high, prices could be set to fall.
There could be some wait, however, so what steps can you take now to reduce costs?
The Office of Fair Trading (OFT) referred the market for investigation in September to uncover anything which prevents, restricts or distorts competition. In its preliminary findings, the independent investigator has said the £11bn industry is not working well for consumers and is now looking at ways to fix it.
The biggest issue is the complex way claims are settled, which the CC says costs an estimated £200m a year in extra premiums. Following an accident, it is the insurer of the "non-fault" driver who arranges for any repairs and replacement car, which is then paid for by the insurer of the "at-fault" driver. This separation leads to higher costs for replacement cars and repairs, and ultimately higher insurance premiums for everyone.
Alasdair Smith, who headed up the CC investigation, says: "In most cases, the party managing the accident claim – typically a non-fault insurer or intermediary – is not the party liable to pay the costs of the claim. There is insufficient incentive for insurers to keep costs down, even though they are themselves on the receiving end of the problem."
Sloppy repairs and additional problems with the sale of expensive, add-on products and contracts between price-comparison websites and insurers have also been uncovered. The CC says that while comparison websites do increase competition for motorists, there are contractual "price-parity" clauses that prevent them from offering cheaper premiums elsewhere – if insurers have to offer the same price across all price-comparison websites it actually reduces competition.
Possible measures to tackle these problems include making a driver's own insurer responsible for providing a replacement vehicle, or enabling at-fault insurers to take control over managing claims. We could also see a cap on the cost of replacement vehicles and repair costs, compulsory audits to ensure repair quality, a ban on price-parity clauses and clearer information for customers looking at add-ons on price-comparison sites and insurers' own websites.
Lucy Burnford, founder of car-management platform Motoriety.co.uk says: "The investigation has exposed big flaws in the insurance market that, if rectified, could encourage fiercer competition and drive prices down for motorists. But identifying what's going wrong is only the first step towards making car insurance cheaper. The CC's proposed list of remedies need to be actioned, and fast."
She adds that giving motorists the choice of where to take their car to for repairs following an accident would be a massive step forward for consumer empowerment and confidence, but the CC's final report isn't due until September 2014.
The good news is that premiums have already fallen thanks to a legal crackdown on bogus compensation claims – the AA's quarterly index revealed that annual car premiums for the third quarter of 2013 stood at £568.32 for comprehensive cover, compared to £648.61 one year ago – but this is largely driven by reductions for drivers aged 23-39. Premium reductions have been far less dramatic for other age groups and some women have actually seen prices go up after the implementation of the EU Gender Directive at the end of last year, so you shouldn't wait around to start saving money.
The golden rule is not to accept your renewal quote before you've looked at the rest of the market. If you find a better deal, ask your existing insurer to match it. Scott Kelly at Gocompare.com, says: "Some insurers will be more competitive than others for different drivers, vehicles and regions, so there's no such thing as a 'best-buy' car insurance for every driver. Always compare your renewal quote against lots of other insurers before allowing your policy to auto-renew."
You can usually lower your premium by increasing your voluntary excess, but you'll have to balance the risk of having to contribute more money in the event of a claim. Significant savings come from driving a cheaper car with a smaller engine and paying for your insurance upfront as some insurers charge as much as 20 per cent extra if you pay in monthly instalments.
Young drivers aged 17-22 pay twice as much as older drivers but will usually be offered more affordable premiums if they drive a standard car with a small engine (under 1000cc) and low insurance group. The dream car can wait until they've got a few claim-free years of driving under their belt.
A telematics policy where a GPS-enabled black box is fitted to the car to send information back to the insurer is another option. Some insurers will set premiums based on the number of miles driven, or by the time of day the car is used – for example, if you agree not to drive late at night. Others will use the data to reward safe driving with lower premiums, although this works both ways of course.
Think about what your policy offers and whether any features are a luxury rather than a necessity. A courtesy car, for example, is offered by some insurers as an optional extra but if you could manage without one, see how much money you'd save by taking it off.
Adding another driver with a clean license and years of claim-free driving to your policy could also reduce your premium, but don't be tempted to fraudulently put them down as the main driver or you will invalidate your insurance.
Join our new commenting forum
Join thought-provoking conversations, follow other Independent readers and see their replies