How to cut the cost of car insurance: A five-step guide to getting a better deal
Premiums are on the rise again but motorists don't have to take a back seat on the price of their cover, says Rob Griffin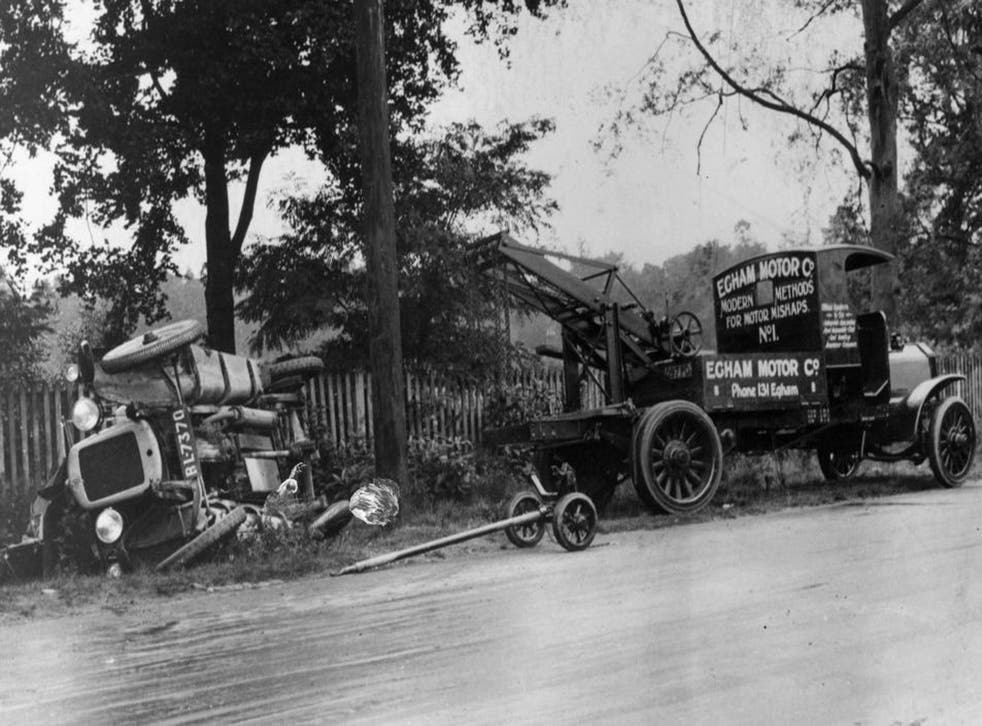 There's bad news in store for motorists. After three years of average insurance premiums falling, surveys indicate they are now on the rise.
The cost of comprehensive cover has gone up for the first time since June 2011, according to the latest Confused.com insurance price index, in association with the consultancy Towers Watson. The average premium is now £582.
Confused.com's finance director, Steve Sanders, said some premium increases have been more extensive than others, with 19-year-old drivers "seeing rises of up to £56 over the past quarter".
Janet Connor, managing director of AA Insurance, said that despite the anticipation among insurers of a government crackdown on fraudulent personal injury claims, "falling premiums had more to do with competitive tension". She added: "Premiums are, on average, now similar to their 2010 level and are no longer economically sustainable."
But it's not all bad news. Mark Godfrey, the RAC's head of insurance, pointed out that although costs have risen, prices vary between insurers, so you can save money.
"The best advice would be to compare your renewal price with what you paid last year. If it hasn't reduced by around 10 per cent, it's probably time to shop around."
With that in mind, we have put together a guide to finding the most cost-effective insurance for your needs.
Step one: understanding the basics
There are three levels of cover. The most basic – and cheapest - is "third-party only", which protects you against claims made by other people following an accident, including your liability for injury to others.
Then there is "third party, fire and theft", which provides the same level of cover as third-party only but is slightly more expensive for the additional protection.
Finally there is comprehensive cover, which insures you against the risks above as well a providing cover for accidental damage to your own car. Additional benefits can include cover for personal possessions and medical expenses.
Step two: How insurers set your premium
A number of factors are taken into account when insurance companies calculate your premium, including the likelihood of your having an accident, the expected cost of repairs, and whether you are at risk of having your vehicle stolen.
Companies will judge these risks according to where you live, your age and occupation, where you keep your car overnight, and sometimes even your marital status, according to the consumer group Which? The length of any no-claims bonus will also play a part.
Another factor is your driving history – how many accidents you've been involved in, any claims made, and how much they were for. The more years of no claims you have, the bigger the discount on the cover.
Step three: finding the best deals
There is no shortage of insurers, so decide on your preferred level of cover and then shop around. A good starting point would be the price- comparison websites as these enable you to search for deals quickly and easily.
Alternatively, you could go via an insurance broker who will do all the work for you. As they have good contacts, they should also be able to strike a better deal than you could as a private customer. However, the cost of a policy set up by a broker may be more expensive as their fee will be included in the premium. So be clear about how much a broker will be charging before signing up.
Step four: cut your premium
There are ways of reducing your premium other than scouring the market.
Mileage limit: The number of miles you travel each year are limited to a pre-agreed maximum.
Voluntary excess: This means that you will pay extra on top of the basic excess on most insurance policies should you have an accident. In exchange for this commitment, you will enjoy a lower premium.
Increase security: Consider installing security devices like immobilisers, steering wheel locks and tracking systems.
Parking measures: If you can make room in your garage for your car, that should mean savings. If not, keep it on a driveway overnight, if possible.
Take a driving course: Consider going on the Pass Plus training course, designed by the Driving Standards Agency. Complete this successfully and you'll be sent a Pass Plus certificate, which will enable you to claim an insurance discount.
Step five: be aware of what can affect your premium
As well as looking around for the best deals well in advance of your policy coming up for renewal – at least three weeks is ideal – you need to stay on the right side of the law; any offences can mean a hike in your premium next year.
This is illustrated by a study from the AA, which took the example of a 40-year-old man from Gloucester who drives a Ford Mondeo and has a clean licence and a full no-claims discount. His premium would be £298.69. However, if he picked up one speeding ticket then this would rise 15.9 per cent to £346.18.
Two speeding tickets in the year would result in a 41.39 per cent hike to £422.33, while if he got caught using a mobile at the wheel, his policy would go up 18.4 per cent to £353.56. Careless driving, meanwhile, would mean a 55 per cent increase to £463.
Join our new commenting forum
Join thought-provoking conversations, follow other Independent readers and see their replies