Insurance: Get covered in all the right places
You want to rely on insurers in a crisis, but Chiara Cavaglieri says you shouldn't rely on them to tell you what cover you need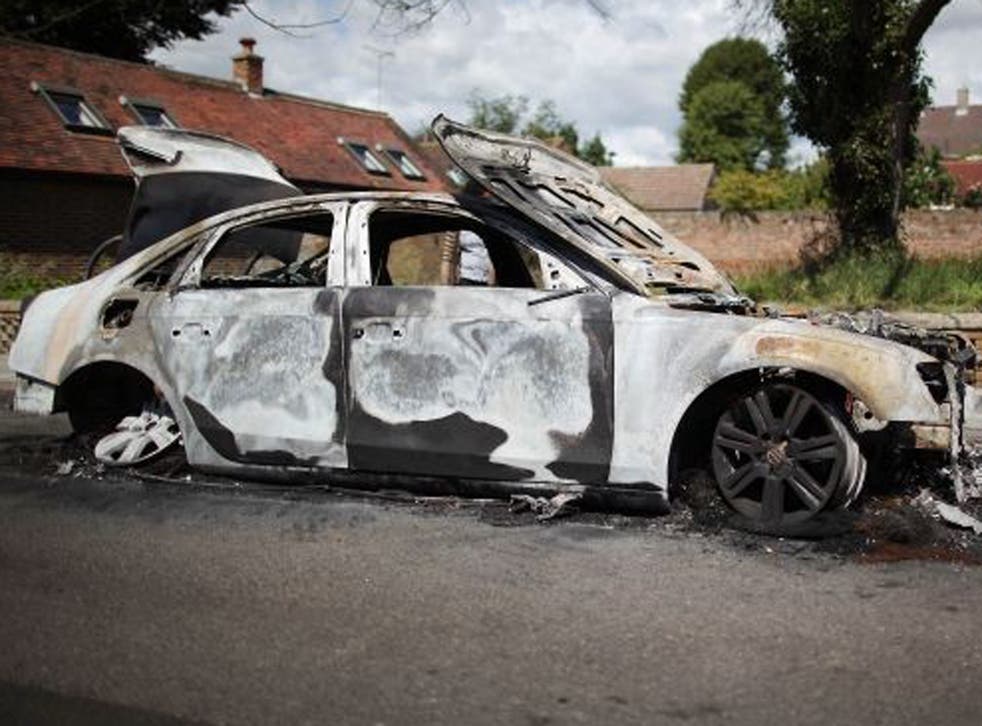 Insurers love a good horror story, hoping it will scare you into buying cover for absolutely everything. When it comes to our finances, we all fear the unknown and the right insurance policies offer welcome protection, but with providers focusing on lining their own pockets, it's up to you to decide what is really worth paying out for.
With new regulations coming into force next month, which are likely to push up the cost of various policies for women, it could be the perfect time to check that you've got cover where it's needed.
Car insurance
There's no getting away from car insurance – it's a legal requirement – but there is an art to picking the right policy. Basic third-party, fire and theft policies are cheaper but if you opt for a more expensive policy, there are ways to cut costs.
"The golden rule is to never automatically renew any insurance without making two essential checks," says Andrew Hagger of MoneyComms. "First, have a quick read through the details of your cover – a dull task I know, but very important. Is everything still relevant? Has anything changed?"
For example, your annual mileage may be lower if you've moved house or changed jobs, or an additional driver may no longer need to be on your policy – making these changes can significantly cut the cost. You could also save money by ditching optional extras such as legal expenses, free courtesy cars and breakdown recovery. Adding safety measures such as an alarm or immobilising/tracking device and parking in a garage or driveway at night should cut your premium too.
"The second check is to see what price you can get elsewhere – car insurance costs have fallen over the past 12 months, but just because you got a best-buy price last year, it doesn't mean that you're still getting the cheapest cover today" Mr Hagger says.
Shopping around takes only minutes and could save you a few quid on your annual bill, but check the level of cover on offer and always start off by comparing costs for fully comprehensive cover and then work your way backwards.
Life insurance
If you are single with no dependents, or you're near retirement and have your mortgage paid off and pension sorted, life assurance isn't for you. However, if you are the main breadwinner and have people relying on your income, it will give those loved ones a lump sum or monthly income to help them financially if you die unexpectedly.
There are many types of life cover and you will need to decide how much cover you need, over how long and whether you want this to reduce over time (often in line with a reducing mortgage), stay level, or increase. Some policies have additional cover for critical illness, or investment elements, but these extras will make it more expensive so only pay for what you need and check you haven't got cover elsewhere. Ideally, take independent advice before you make your decision.
"As a starting point you should find out if your employer provides you with any life assurance benefits. Many do, but they don't always do a good job of communicating that to their employees," says Patrick Connolly at the independent financial adviser Chase de Vere.
Review your policy regularly as you may need more or less cover in the future. You may also find a more competitive deal as life assurance premiums often become cheaper as people live longer – but never stop an existing policy until a new one is in place.
Travel insurance
If it was more expensive, it would be easier to dismiss travel insurance. Insurers are all too clever when it comes to worming their way out of paying for claims – excluding cover for volcanic ash, hurricanes, missed flights due to traffic, and bankrupt airlines, to name a few. However, when it comes to medical costs, travel insurance is a worthy product. We have all heard the nightmare stories of holidaymakers racking up ridiculous medical bills, particularly in countries such as the US where it can cost hundreds of thousands of pounds if you have a major illness or accident.
This may be less true if you are travelling in countries covered by the European health insurance card (EHIC) because this entitles you to state-provided healthcare, but it still does not cover repatriation to the UK, and travel insurance is so cheap – as little as £20 a year – that it seems foolish to go without.
Home insurance
If you apply for a mortgage, your lender will insist on building insurance, but regardless of this, it is important protection to have in place. It covers the cost of rebuilding your home if it is damaged by anything from fires and floods to theft and falling trees, all of which, in most cases, would be far beyond most homeowners' means.
Note that the rebuild value is not the same as the market value, so in the South-east and particularly London, the market value is often much higher than the rebuild cost, while in other areas it is lower. Get it right by using the Association of British Insurers' online tool at abi.bcis.co.uk to calculate the sum insured.
Contents cover is for everything inside the house – including clothes, white goods, furniture and personal belongings. Don't underestimate how much your contents are worth, because if you are underinsured the insurer will only pay out a proportion of the claim.
Kevin Pratt at MoneySupermarket says: "Insurers worry about burglary so make your house more secure, fitting alarms and better locks on doors and windows for a discount of maybe 5 or 10 per cent. And if you buy your building and contents insurance from the same company they often give you a discount."
But don't bother with …
For every insurance policy that offers welcome peace of mind, there are countless others that are quite simply a waste of money. Whether it's extended warranties and ID fraud protection that offer cover you can already get for free, or policies such as accidental-death cover that are notoriously difficult to claim on and better replaced by life insurance, you need to be picky about what you can afford to take a risk on.
Dental insurance and private medical insurance (PMI) are luxuries and may actually offer fewer benefits than you would hope. For example, many dental policies won't cover cosmetic procedures (tooth whitening and some orthodontic treatments), and PMI is no use in an emergency as private hospitals don't have A&E departments.
You can self-insure relatively easily for mobile phones and bicycles, or you may find that these are already covered by your home contents policy, or can be added for a small extra cost.
Join our new commenting forum
Join thought-provoking conversations, follow other Independent readers and see their replies