Insurance: Summertime and the thieving is far too easy
Make sure you're fully insured: winter is not the only dangerous season, says Chiara Cavaglieri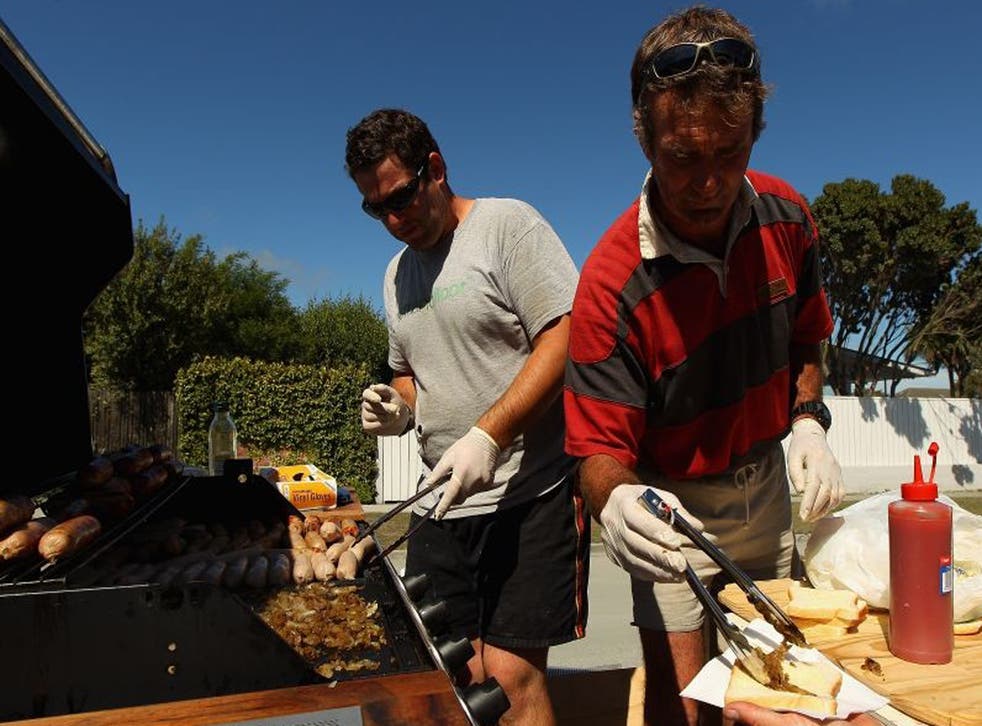 We usually associate damage to our homes with bad winters – from burst pipes to boiler breakdowns – but summer also poses risks. Whether it's thieves making the most of an open window, or scorching temperatures causing subsidence, make sure that you've got it covered.
Your garden
Garden thefts spike in the summer so keep the shed or garage locked. If you have expensive garden furniture and equipment, standard insurance policies often limit cover for contents left outside to £500 to £1,000, and many won't automatically include plants and shrubs. There may be a separate limit for items put away in sheds and greenhouses, although many policies also impose a "single article limit" of around £250.
Anything fixed in place, such as a water feature, shed or greenhouse, is covered by your buildings insurance, while portable items such as barbecues, tables and chairs come under your contents cover. A hot tub can fall under either policy so check with your insurer before you install one.
Accidental damage
"The summer can be a fantastic opportunity for a Great British barbecue with friends or family," says Mark Greening of the comparison site Gocompare.com. "Unfortunately, having more people around can lead to accidental breakages. But if you have accidental damage cover on your policy, you should be covered for mishaps caused by either yourself or your guests,"
Some mainstream insurers include accidental damage to electrical items – such as televisions, DVD players and computers – as standard, so check your policy documents before adding additional cover. Insurers don't usually pay out for wear and tear, or damage caused by a pet.
Going on holiday
Secure the house before you travel, and if you're planning a long trip, talk to you insurer; most policies only cover you if you're away for no more than 30 consecutive days.
Deter thieves by giving the impression you're at home. You can use a timer, for example to switch on indoor lights. If you leave a key with a friend or neighbour, they could also open and close curtains and collect the post, as well as picking up on any emergencies such as a water leak (one of the most common causes of home insurance claims). "Unchecked, a leak could cause a lot of unnecessary damage," says Tom Stringer, head of the AA's Home Emergency Response service.
Before you go, the AA advises you to take precautions such as turning off your stopcock, unplugging electrical appliances and unblocking gutters and drains.
Finally, check all the windows are secure and the doors locked. It's worth paying for quality locks and burglar alarms as most insurers offer discounts for superior safety features.
Subsidence
Long periods without rain can be bad for the foundations of your home. Subsidence occurs when buildings shift position after thirsty trees and shrubs nearby suck moisture from the ground. In extreme cases, this can cause major structural damage, so look out for early signs such as cracks on walls, floors and ceilings (if they're thicker than a 10p coin, tell your insurer) or warping around doors and windows.
Edwardian and Victorian houses are more susceptible to subsidence as they have shallow foundations. You can minimise the risk by not planting trees or large bushes, and if you are worried about an existing tree, either prune the branches or see if you can have it removed.
Subsidence damage is generally covered as standard. However, if trees on your property cause a neighbour's house to subside, only a few insurers (including Axa, Nationwide and Swiftcover) will automatically pay for the cost of a survey and cutting the offending trees down.
Home improvements
If you're planning renovation work on your home, you risk invalidating your policy if you don't consult your insurer before you start work. Buildings premiums are partly based on the cost of rebuilding the structure of your property, so your insurer will want to know about any renovations that affect the value of your home, including permanent fixtures and fittings such as built-in kitchens.
If you need to move out while major work is in progress, most policies state that if you leave your home unoccupied for a certain period (typically 30 days but it could be as short as 14), you won't be fully covered.
Join our new commenting forum
Join thought-provoking conversations, follow other Independent readers and see their replies