Interest-only mortgages: a million face payment problems, yet lenders are still pushing them
Plan ahead and take advice to avoid sleepwalking into a financial disaster that could see you losing  your home.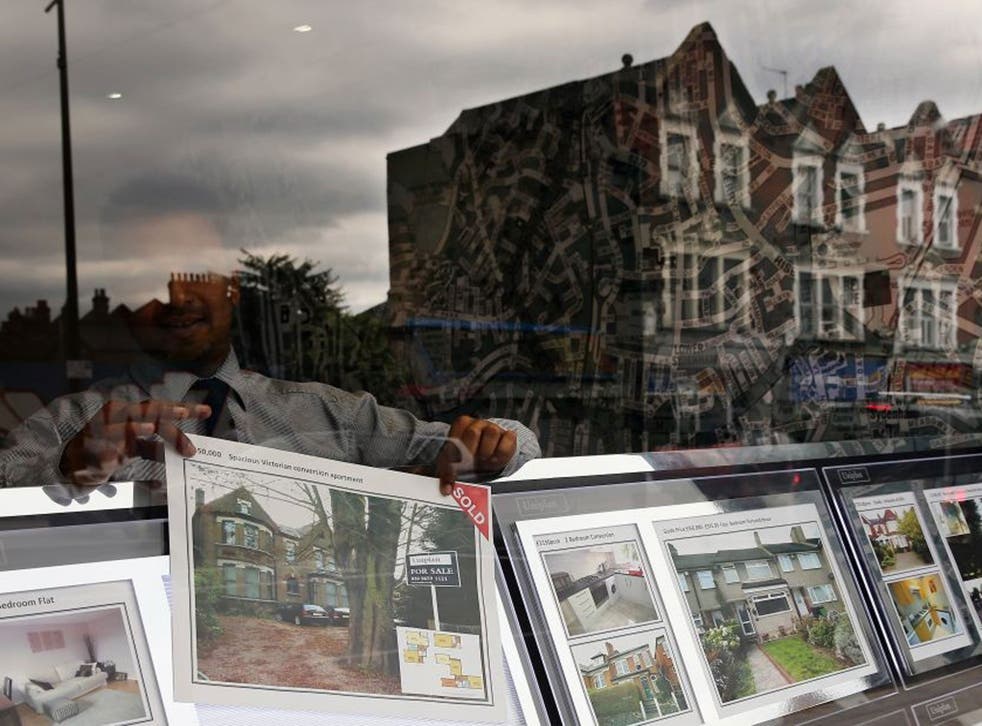 With fresh fears emerging that almost a million people are sleep-walking into financial disaster because they have interest-only mortgages and no way to pay them off, why has the number of lenders offering them almost doubled in the past two years?
To be fair, there are very few lenders offering interest-only deals compared to the height of their popularity before the credit crunch. Then there were 75 according to Moneyfacts' statistics. By 2013 there were just 12, but now there are 22.
Does that mean anyone thinking about taking an interest-only deal now is simply heading for trouble? No, say mortgage experts. Charlotte Nelson, of Moneyfacts, said: "Interest-only is a controversial topic but the launch of tough new mortgage lending rules has caused lenders to tighten their policy on who they offer these deals to."
Alongside the tougher new rules, lenders no longer offer 100 per cent interest-only loans and instead offer borrowers a split repayment option, which means only a small proportion of the mortgage is interest-only, the rest being on a standard repayment loan.
On top of that, potential borrowers now must now give firm evidence to lenders on how they are going to repay the loan before banks or building societies will even consider handing them any cash.
"Restrictions now mean that the maximum proportion of a property value you can borrow is often as little as 50 per cent loan to value," pointed out David Hollingworth, of London & Country Mortgages. "Some lenders top that up with part of the mortgage on repayment, but even then the maximum loan to value caps out at 75 per cent."
In other words, anyone taking out an interest-only loan now should expect to be asked to jump through several not-too-easy hoops to prove they can actually afford to repay the loan.
There are problems in store for anyone who took out an interest-only loan before the new restrictions came into force and who may not have any firm plans to repay the mortgage. Previously it was thought that around 260,000 people had no strategy to repay but new estimates from Citizens Advice suggest the figure is around 934,000.
Citizens Advice chief executive Gillian Guy said: "It is good that rules around these mortgages have changed, but there are many people who previously took out these products and face losing their home."
The warning should spark people in that position to take action, said Adrian Anderson, director of broker Anderson Harris. 'We are not convinced interest only is a ticking time-bomb," he said. "Most borrowers have enough time to do something about a shortfall in their repayment strategy, as long as they take action. The worry is that homeowners might stick their heads in the sand and hope for the best." He pointed out that lenders won't want to foreclose on hundreds of thousands of mortgages.
"They would much prefer working with borrowers to find a solution if there is a shortfall," he pointed out. "However, it is worth planning ahead and trying to find a workable solution."
In other words, if you fear you might struggle to repay the capital at the end of the interest-only term, then you should seek out independent financial advice, rather than ignoring the problem and hoping it will go away. It won't.
Citizens Advice has called on lenders to help borrowers prepare for the end of their mortgage, by phoning customers or offering face-to-face meetings.
But worried borrowers can help themselves by planning ahead. Making overpayments if you can afford it can help reduce the capital that you owe or borrowers could switch to a repayment mortgage to start clearing their debt.
Join our new commenting forum
Join thought-provoking conversations, follow other Independent readers and see their replies