Interest rates: five things you need to know about a rise in rates by the end of the year
Mark Carney said the decision to raise interest rates was likely to come by 'the turn of the year'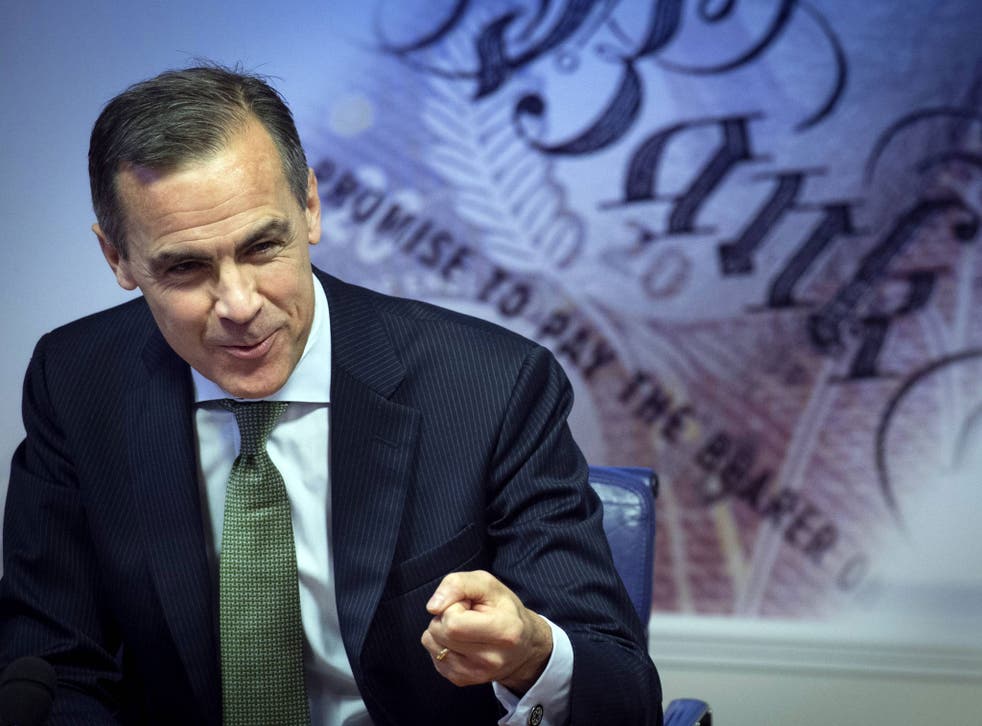 Hang on, aren't interest rates stuck at record lows?
They have been for the past six years. The Bank of England's rate-setting Monetary Policy Committee has kept the base rate at 0.5 per cent since 2009.
Is that set to change soon?
Soon-ish, according to Mark Carney, the Governor of the Bank. In a speech on Thursday night, he said the decision to raise interest rates was likely to come into "sharper relief" by "the turn of the year".
What does that actually mean?
It won't mean a sharp or surprising increase, but a slow, steady climb over the next three years or so – to peak at around 2.5 per cent, Mr Carney predicted. In historical terms that's still pretty low, he pointed out. Over the past 180 years or so, it's averaged out at 4.5 per cent.
So is it time to panic?
You should never panic when it comes to dealing with your finances. You should also bear in mind that the Governor's speech was not a promise, just a hint. "Given inflation is currently at zero and the economy still looks a little fragile, it will be interesting to see if an interest rate rise actually transpires," said Scottish Friendly's Calum Bennie. "Last year our favourite 'unreliable boyfriend' over-promised and under-delivered on interest rates, so this hint of an increase could be another case of smoke and mirrors."
Should I ignore the hint?
Not at all. You should start planning for the potential for interest rate rises. If you're a saver, it will be good news. It may be an idea to think again about fixed-rate bonds or accounts that may start to look less attractive if rates do climb by the end of the year.
If you're a borrower, now is a good time to look at low-rate fixed mortgage deals. Competition has driven them right down in recent weeks with some currently below 1 per cent, but they could start drifting upwards again in anticipation of future rises.
Join our new commenting forum
Join thought-provoking conversations, follow other Independent readers and see their replies