Church of England to open credit union in its 'war on Wonga'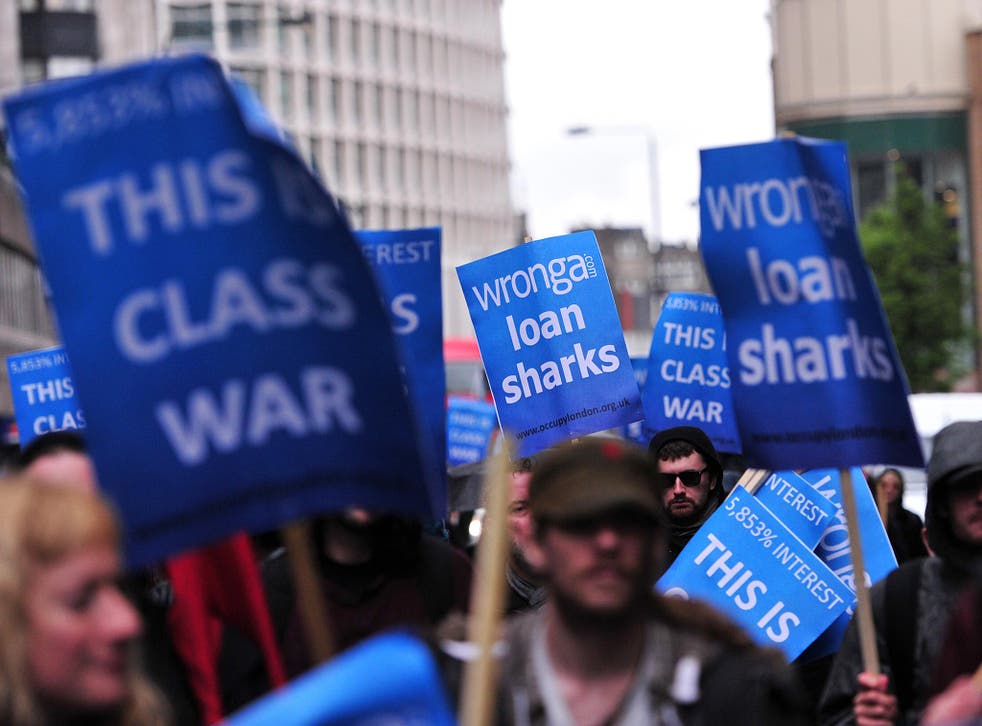 All members of the Church of England will be able to join church-endorsed credit union within five years, according to new details revealed today as part of the Church's "war on Wonga".
Last summer Archbishop of Canterbury Justin Welby slammed controversial payday lenders for pushing vulnerable borrowers into debt and said he wanted to "compete" Wonga out of business with a Church of England-operated credit union. And today the Church took another step closer by welcoming money lenders back into the temple with new details of the scheme.
The Churches' Mutual Credit Union (CMCU), which will be launched on 1 October, will initially be aimed at members of the clergy, before being made available to all of the "active members" of the Church of England at 16,000 churches as well as the Methodist Church and Church of Scotland.
Lenders such as Wonga have been criticised for their short-term loans at interest rates that can work out close to 6,000 per cent on an annual basis. In response, the CMCU will protect "hard-pressed communities" with community-based financial services to encourage responsible lending and saving.
Controversially it will also have a "lobbying role" and will call for "more effective regulation of the payday loan industry". Credit unions, a small part of Britain's financial landscape, have grown since the recession and typically offer much smaller loans than those available from banks and building societies.
"Eventually we want to be able to offer this service to all active members of the Church of England as well as the Methodist Church and Church of Scotland," Cannon Anthony MacRow-Wood, president of the CMCU, told The Independent. "It's a response to issues of clergy pensions and retirement housing, but the Archbishop's comments on Wonga last year have added an extra impetus."
He added: "The idea is to produce a flagship credit union to show what's possible. We won't charge penalties or excessive interest as we're not trying to compete with payday lenders. We're not trying to get people purposely into debt to farm their assets and gradually milk them dry, which is the model for most payday lenders. We want to get to a situation where credit unions are no longer seen as poor man's banks."
Loans from the CMCU won't be available to the wider church public for "five or six years", nonetheless there are some indications the £2.8bn payday loan industry is already suffering.
According to the Competition and Markets Authority there are around 90 payday lenders in operation, but the Consumer Finance Association says lending is down 50 per cent on last year, while a crackdown by the Financial Conduct Authority has seen more than a third of the UK's payday lenders quit the so-called quick credit market.
At the same time the use of credit unions has grown, with figures from the credit union trade body showing that number of people using them grew by nine per cent last year, with assets managed credit unions rising by £148m.
Mark Lyonette, chief executive of the Association of British Credit Union Ltd, said he was "delighted" that the CMCU was "opening its doors in the autumn". He added that the recent support of credit unions from the Archbishop Welby has had a "profound effect" on the sector's profile.
Wonga declined to comment, however Russell Hamblin-Boone, chief executive of the Consumer Finance Association, which represents many short-term lenders, said: "Credit unions are not direct substitutes for short-term credit. We share the Archbishop's view that effective regulation is the best way to protect people from loan sharks."
Join our new commenting forum
Join thought-provoking conversations, follow other Independent readers and see their replies