Wonga crisis: Payday lenders forced to shut up shop
But biggest players will survive tough new rules amid calls for directors to be 'held to account'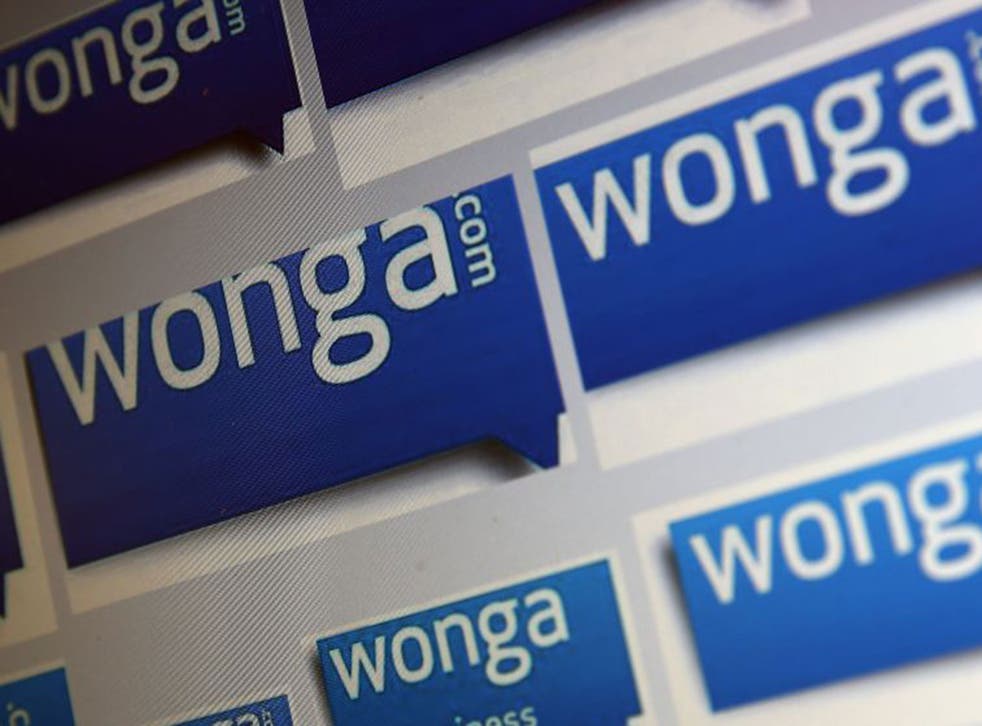 Almost all of Britain's 400 payday lenders are expected to go out of business once new regulations come into force next year – but consumer groups are concerned that directors will not be held accountable for the misery their companies have inflicted on borrowers.
Controversial lender Wonga's new chief executive Andy Haste apologised last week and said the firm was wrong to lend money to people who could never afford to pay it back. It came as the lender was forced by new City regulator the Financial Conduct Authority (FCA) to write off £220m of loans to 375,000 borrowers.
The FCA says it expects 99 per cent of the UK's payday lenders to cease operations when its cap on credit comes into effect in January. Interest and fees will be limited to 0.8 per cent a day and capped at 100 per cent and it will no longer be possible to roll loans over more than twice.
Only around three or four companies – bigger players such as Wonga, QuickQuid and Dollar Financial, which make up 70 per cent or so of the market – are expected to stay in operation under the tougher rules, and consumer groups hope a fairer payday industry will take over with robust credit checks for customers.
But there are calls for those who oversaw the firms, which flourished in the financial crisis as cash-strapped borrowers turned to them for instant funds, to be held to account.
Mike O'Connor, chief executive of StepChange Debt Charity, which gives free debt advice, said that as it was the rules that were flawed "it's very difficult to prosecute people for behaving within the law.... They made hay while the sun shone and will depart with their ill-gotten gains".
Payday lenders have been likened to "legal loan sharks" for preying on the poor and encouraging them to spiral into debt. With interest rates of up to 6,000 per cent a year and no credit checks, it is easy to see why people, in some cases unemployed and on benefits, ran into trouble.
James Daley, founder of Fairer Finance, a consumer champion website, said that while he hopes for a fairer industry, "there needs to be a great deal of scrutiny around the individuals running these organisations".
He said: "What about the directors who have cashed in and walked off? Hundreds of millions of pounds have been lent and they have made profit on the back of it. Shouldn't we be holding them to account?"
Mr O'Connor, whose charity expects to see 20 per cent growth this year, said it is not only payday lenders who will be going out of business but also many debt-management firms that charge for their services.
"I am seeing two or three disappear every day and so often we have to pick up the pieces," he said. "They were not giving proper advice and they were trying to make money out of people in debt. Nobody in debt should be paying for advice."
The FCA said it does have "a full range of enforcement powers" to take action against individuals as well as companies "if it deems it necessary as a result of inquiries" and it has not ruled this out.
Full details of the FCA clampdown will be published next month.
Join our new commenting forum
Join thought-provoking conversations, follow other Independent readers and see their replies