First-time buyers: Life begins at 40
A lack of affordable homes, high deposits and lenders' caution are pushing up the age of those trying to get on to the property ladder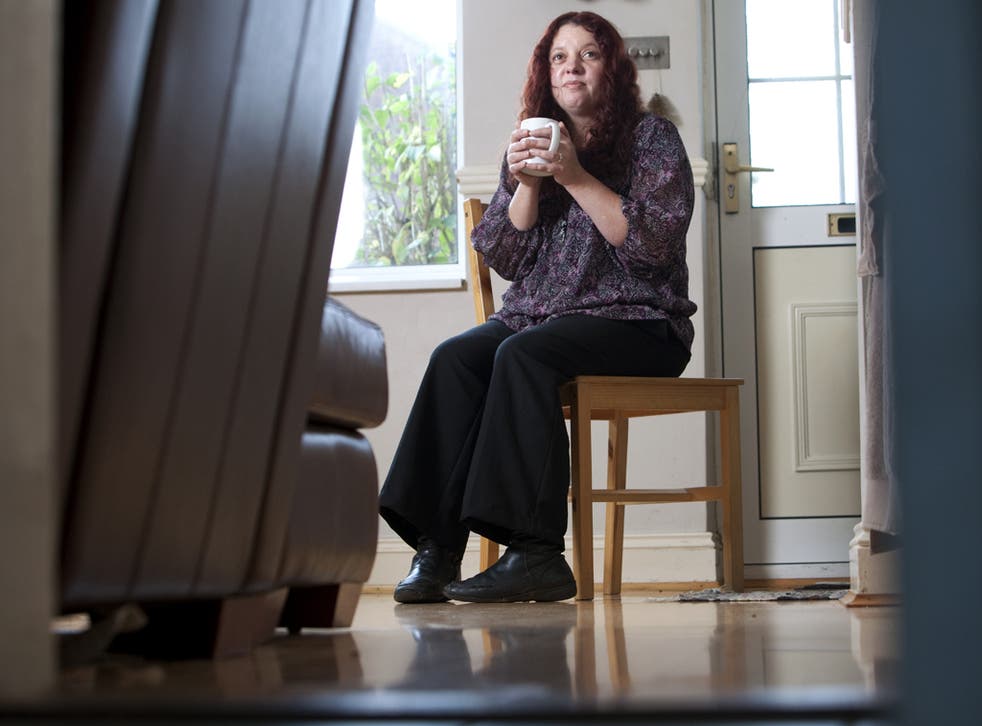 The average age of the first-time home buyer could hit 40 before the end of the decade, experts warned last night, as the Government prepared to unveil its plan to help millions of people unable to get on to the property ladder.
Hefty deposits, a shortage of affordable housing and a slowdown in lending have forced a growing number of people to abandon the dream of owning their own home. Lack of properties for sale is said to be putting an additional burden on pension funds and creating a prolonged "boomerang generation" – with the number of adults returning home to live with their parents now at three million – four times the level it was in 1979.
Privately, ministers are concerned that housing could become increasingly a thorn in the Government's side. Tomorrow, George Osborne will announce a series of measures designed to assist first-time buyers. One of the Chancellor's main policies is a "mortgage indemnity guarantee" backed by the Government, which is aimed at helping those unable to raise enough for a deposit.
The new scheme will allow potential buyers to access mortgages with as little as 5 per cent deposit and still benefit from reasonable interest rates, rather than the current average minimum deposit of 20 per cent.
It is also designed to reduce the risk of mortgages where borrowers put down a small deposit and to protect lenders should home owners fall into negative equity.
The move comes after a recent survey by Santander bank that found that a third of non-home owners believe they will never be able to afford to buy their own property, while four out of five under-thirties cannot afford to buy a home without help from their parents.
The average deposit across the housing market has now reached £37,375 – 17 per cent of overall property value, according to Santander.
But Hilary Benn MP, the shadow Communities Secretary, labelled the Osborne plan a "false dawn". "Labour has been calling for action on mortgages, while a Mortgage Indemnity Guarantee Scheme is an idea first proposed by Labour in Scotland. People are relying on the Government to get this right. It would be yet another false dawn if the scheme artificially raised house prices or further risked the stability of banks."
Those resigned to a life paying rent include Peter Strange, 50, a charity worker from Cornwall, who has been living in a two-bedroom rented flat on a rolling shorthold tenancy.
"Even with a stable job and a regular salary, the sort of deposits demanded are simply unrealistic. Banks have also stopped lending to anyone without instant access to cash or a glittering credit history," he said.
"Instead my relationship with property has become entirely hand-to-mouth. There is a definite problem in the housing market when you can go from owning your own home, to living on someone's sofa within the space of three wage packets."
David Cameron is expected to announce plans to build 170,000 houses through the affordable homes programme plus 100,000 through the release of public-sector land and the build now, pay later scheme, as well as a further 100,000 through the right to buy. But even this is thought not be enough to meet the desperately high level of demand for affordable housing.
Marc Vlessing, the co-founder of the affordable housing scheme Pocket, says that unless the annual figure of new homes reaches 300,000, the average age of a first-time buyer could rise from 37 to 40 before the end of the decade. "There was time when first-time buyers would accept pretty inadequate housing early on in the understanding that once you got on to a rung of the housing ladder you had the potential to trade upwards," he said.
"Today's generation are locked out of accessing that first rung, while those who do get there soon find there is nowhere to upgrade to, and – aside from wealthy foreign middle managers seeking to invest in property – there is no demand for it either."
Case study
Esther Frain, 37, Nursery worker
Ms Frain lives with her daughter in a rented home in High Wycombe, Buckinghamshire
"I always thought that I would have secured my first house by the end of my twenties or early thirties – and until recently felt I was on track.
"But looking back something didn't feel right. My parents grew up during a depression, where you couldn't secure money quickly but had to save for half a lifetime to buy your first house. It was the principle on which I was raised. Conversely, my generation saw a housing boom and was getting hefty mortgages on easy credit. In hindsight it did not seem fair.
"Had the economy not crashed I think I would now have my own home. Instead, even with a steady job, I am continuously surprised at how quickly the cost of living is rising. It is impossible even to consider saving for a deposit.
"The Government needs to be more lenient towards first-time buyers. For people like me, who do not have access to an inheritance and have worked hard, it feels like it is punishing us. It's hardly fair – or good for the country."
Naomi Westland
Join our new commenting forum
Join thought-provoking conversations, follow other Independent readers and see their replies