Heat rises for mortgage deals as UK homeowners sense a rate hike coming
The housing market should go quiet in August but instead people have been acting like cheap loans won't last. Do we really have to rush, asks Simon Read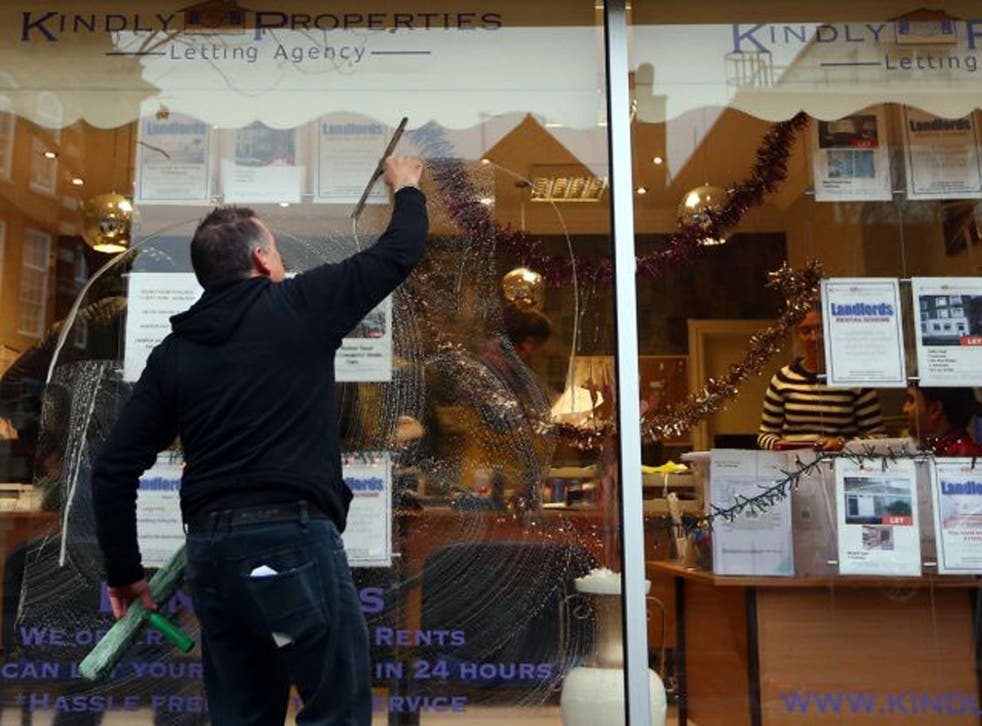 August is usually one of the quietest months for people moving home or looking to remortgage. Understandably, they tend to have other things on their mind, not least their summer holidays.
Yet this month there has already been a huge spike in the number of mortgage deals going through.
A combination of people seeking to snap up cheap loans, lower deposit requirements and fears of interest rate rises next year has led to the busiest fortnight for mortgage transactions in five years, reports QCAS, the conveyancing division of Leeds legal firm Shulmans .
Victoria Mortimer, head of QCAS, said: "Normally transactions are low in August due to holidays, but we've got more work on than ever compared with the same time in previous years. As a national conveyancer we are well placed to spot emerging trends, and there's no doubt about this one. People are getting their finances sorted before the end of the year."
The development reinforces the latest mortgage activity report from the Council of Mortgage Lenders (CML), which came out this week. It revealed that the number of homeowners remortgaging jumped by 30 per cent in June. The figures also showed that remortgaging was at its highest level since September 2013.
Paul Smee, the director-general of the CML, said: "Notable is the uptick in remortgage activity among homeowners, perhaps reflecting an increased desire to lock into competitively priced mortgage deals in advance of any rise in rates. It is likely that people are now beginning to feel a rate rise is a realistic prospect, and not just a distant theoretical possibility."
The Bank of England recently indicated that a rate rise could hit as soon as next spring – and that seems to have generated a flurry of activity among homeowners keen to find a decent fixed-rate deal before they disappear.
Indeed, the price-comparison website Comparethemarket.com reported a 23 per cent spike in remortgage queries between June and July.
"Rates are already beginning to creep upwards after the record-lows seen in recent months as a result of the strengthening economy," reported Jeremy Duncombe, director at Legal & General Mortgage Club.
He pointed out that a forecast increase in inflation, along with a prospective rise in the base rate, is causing lenders to start pricing in the effect that this will have on their costs in the near future.
As a result, he warned: "The window of opportunity for borrowers to potentially save themselves hundreds, if not thousands of pounds is narrowing, and those who wait risk missing out."
But there's not necessarily any need to rush, said Mark Harris, chief executive of the mortgage broker SPF Private Clients: "A few lenders have increased their fixed-rate pricing, but there are still plenty of excellent deals available and will continue to be, as lenders compete for business. Lenders continue to struggle to meet volume targets and will absorb much of any underlying increase in swap rates via lower margins."
Meanwhile, house prices look set to continue climbing, warned Mr Duncombe. "We continue to see a growing demand for property, which has the potential to create a worrying imbalance unless supply is boosted to keep pace with demand."
He predicted that if the issue isn't addressed, intense competition for fewer properties will keep prices on an ascent that only compounds the problem.
Jonathan Adams, of the London estate agency Napier Watt, said: 'The property market continues to propel forwards. We're enjoying a busy summer, mostly the result of Middle Eastern buyers escaping the heat of Bahrain and Kuwait and looking for the safe investment option that London property still provides."
However, he acknowledged that rising property prices are causing problems for those who aren't wealthy. "Many people are struggling to buy, despite the cheap mortgage rates," Mr Adams said.
Good sign: 'borrowers are thinking ahead'
The last time interest rates went up was eight years ago, in July 2007. As a result, there are more than a million homeowners who have no experience of a rise in rates, according to figures from the Council of Mortgage Lenders.
That is why it could be good news that more people are remortgaging, pointed out Jane Tully, head of insight and engagement at the Money Advice Trust, the charity that runs National Debtline. She said: "A higher level of remortgaging is an encouraging sign that homeowners are starting to think ahead to the impact that higher interest rates will have on their finances.
"With the first rise in interest rates now expected next spring, households have a relatively short window to prepare. Considering whether you can fix your mortgage while prices are competitive is part of that – but so is reviewing your income and expenditure more generally, including setting a household budget if you don't already have one.
"The earlier you can review your budget and take steps to reduce your costs and maximise your income, the better prepared you will be to absorb the financial shocks that interest rate rises could bring."
Join our new commenting forum
Join thought-provoking conversations, follow other Independent readers and see their replies